Nuclear watchdog agency says Iran not cooperating
updated 6:56 AM EST, Mon March 4, 2013
STORY HIGHLIGHTS
IAEA says Iran is not allowing proper inspections of its nuclear program
The director's report shows Iran has upgraded its uranium enrichment centrifuges
Iran has rebuffed IAEA requests for years
Several diplomats met with Iranians last week; more meetings scheduled over next 5 weeks
(CNN) -- Iran is not cooperating, making it difficult for the UN's nuclear watchdog agency to provide "credible assurance" that the country doesn't possess undeclared nuclear material, the International Atomic Energy Agency Director General Yukiya Amano said Monday.
Speaking to the IAEA's board of governors, Amano said Iran should grant access "without further delay" to the Parchin military complex, where the Islamic Republic is believed to have tested rockets.
Since Iran has not provided such access to date, "The Agency therefore cannot conclude that all nuclear material in Iran is in peaceful activities," Amano said.
For about a decade, international observers have accused Iran of secretly pursuing a nuclear weapons program, which Iran consistently denies.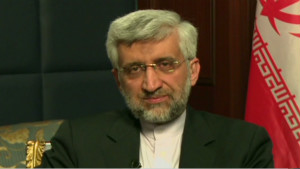 Negotiating with Iran over nuke program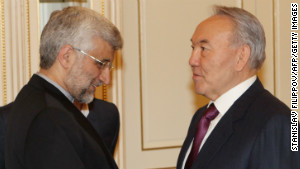 Will Iran nuclear talks end with a deal?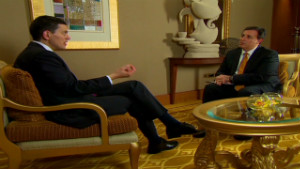 What should be done with Iran, Syria?
Amano noted that Iran has recently begun installing IR-2m centrifuges at its fuel enrichment plant at Natanz, and that those high-speed devices that rotate to enrich uranium are more advanced than the previously-installed centrifuges.
The IAEA board has been trying to negotiate cooperation from Iran for years.
On Wednesday, diplomats from the so-called P5+1 -- the six-nation diplomatic bloc consisting of the United States, France, Britain, Germany, China and Russia -- held secretive talks with Iranian representatives in Kazakhstan, and then announced future meetings on March 18 and April 5.
The Islamic Republic already faces sanctions from the United Nations Security Council for violating a U.N. resolution forbidding it from enriching uranium.
But Iran says since it signed the Nuclear Non-Proliferation Treaty, it should be able to enrich uranium for peaceful energy needs.
The IAEA was created in 1957 to promote "safe, secure and peaceful nuclear technologies," its website says. Among its endeavors, the agency tries to verify that countries correctly and completely account for their nuclear material and activities.
The agency says as of December 31, it had "safeguards agreements in force" with 179 official countries, and Taiwan.
CNN's Jennifer Deaton and Ivan Watson contributed to this report

Part of complete coverage on
updated 12:39 PM EDT, Mon May 20, 2013

No solutions to the violence and total confusion is no longer just news, but a terrifying daily reality. Has Nigeria descended into civil war?
updated 4:17 AM EDT, Mon May 20, 2013

On the eve of the French Open, attention turns to the illness that has struck down several players. Why is it hitting tennis so hard?
updated 10:09 AM EDT, Mon May 20, 2013

Daycare, hour-long lunch breaks, free medicine? Not all of Bangladesh's factories are sweatshops, but many fear the crisis will hit them hard.
updated 9:14 AM EDT, Mon May 20, 2013

A group of bright minds at California Institute of Technology invented the 'toilet of the future,' a solar-powered wc that could save lives.
updated 9:15 AM EDT, Mon May 20, 2013

Chinese Premier is meeting India's leaders just weeks after raising the stakes in one of Asia's least understood and longest running disputes.
updated 7:15 AM EDT, Mon May 20, 2013

Despite unemployment being close to 12%, Italians are snubbing traditional jobs no longer viewed as attractive -- like pizza-making.
updated 11:07 AM EDT, Mon May 20, 2013

The woman behind the Chelsea Flower Show talks with CNN about the preparations and the 100th anniversary of the iconic horticultural gathering.
updated 7:38 PM EDT, Sun May 19, 2013

CNN's Dan Rivers reports on the influx of companies into Myanmar after the country opened up to foreign business.
updated 3:14 PM EDT, Thu May 16, 2013

Boxing legend Manny Pacquiao is using his hero status to fight human trafficking in the Philippines, pushing for an anti-trafficking law.
updated 11:22 AM EDT, Mon May 20, 2013

On Wednesday, NASA officials announced a serious problem with the Kepler satellite, the world's most successful planet-finding machine.
updated 9:54 AM EDT, Fri May 17, 2013

Anthony Bourdain discovers a American style, fast-food chicken restaurant that opened in Libya after the revolution -- and became a hit instantly.
updated 2:22 PM EDT, Mon May 20, 2013

As we mark 140 years since blue jeans were invented, we want to see the best and worst ways you've worn denim through the years.