STORY HIGHLIGHTS
Sudden death of up-and-coming show dog puzzles owner, sparks talk of poisoning
Owner and handler suspect Cruz, a Samoyed, was poisoned
The vet who examined the dog says tests weren't done, so we'll never know
Activist decries the "creepy" world of dog shows
(CNN) -- It has all the trappings of a proper murder mystery: an attractive, up-and-coming victim, a sudden death, a mysterious stranger, whispers of poison.
Only this case involves a dog, the highly competitive canine show circuit and a professionally adorable Samoyed named GCH CH Polar Mist Cruz'n T'party At Zamosky -- Cruz for short.
The 3-year-old dog fell ill and died on February 16 in Lakewood, Colorado, barely a week after he appeared -- but didn't place -- in the prestigious Westminster dog show.
"I think somebody deliberately poisoned this dog," Cruz's handler, Robert Chaffin, told CNN on Friday.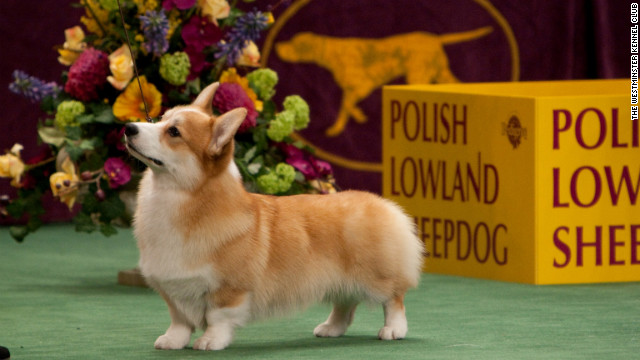 Many dog breeds recognized by the Westminster Kennel Club are named for the work they were bred to do, such as pointers, retrievers and shepherds. But some dog breeds are not as obvious. Pembroke Welsh Corgis, for example, are well-known as the foxy, playful pet of Queen Elizabeth. No taller than 2 feet, this dog was originally bred to herd and drive cattle.
The Hungarian Komondor has long been used to guard livestock. That's because this dog can do so instinctively with no training.
A favorite of Afghan royalty for centuries, the Afghan Hound was bred to hunt gazelle, snow leopards and hare.
Far from an awkward Marmaduke, the Great Dane breed was developed in Germany to hunt wild boar. In fact, this dog was called the "Boar Hound" when introduced to America in the late 1800s.
In ancient Malta, some believed the Maltese dog had healing abilities. They were often brought to the bedsides of the ill in hopes of a speedy recovery.
The Norfolk Terrier was bred specifically for Cambridge University students in the 1800s and 1900s, as they had a great need to rid their dorms of rats.
The Canadian Nova Scotia Duck Tolling, a retriever, was bred to play so beguilingly along a shoreline, as its owner threw a stick or ball, that ducks would leave their hiding places in curiosity. This dog lures ducks in for the hunt.
Known as an ancient companion of Roman warriors, the Neapolitan Mastiff is a guard dog with a twist: Italian owners bred this dog to startle, amaze and astonish onlookers.
Named for an Irish valley, the Glen of Imaal Terrier is a vermin-hunting dog that was bred with a unique talent: This dog functioned as a cog in elaborate turnspits by pawing a large wheel that turns a spit over a fire. Well done!
Although named for the island of Ibiza, the Ibizan Hound was known as a hunting dog in ancient Egypt. They are distinguished by jumping like deer as they chase their prey.
These small, portable and delicate-looking dogs were developed to hunt badgers and other animals that live burrowed underground. In fact, Dachshunds have strong chest muscles, intended for digging up dens.
The centuries-old Norwegian Lundehund breed from arctic Norway has six toes on each foot, in order to climb rocky cliffs so it can hunt puffins.
Originally bred in China as far back as 800 AD, the Pekingese dog has long been a companion of royalty. They earned the moniker "Sleeve Dog" because they were often carried in the sleeves of Chinese courtiers' robes.
It's far easier to call this breed the "Mexican Hairless," but the Xoloitzcuintli (Show-low-itz-quint-lee) was prized by Aztecs as the guard dogs of the dead. They can still be found in Mexican jungles.
These tiny dogs with mysterious origins (people speculate Chihuahuas were developed by Aztecs, ancient Egyptians, the Sudanese or perhaps in Malta) have been used for religious sacrifice, eaten by conquistadors and used to guide their dead owners' souls to the hereafter.
The Bouvier Des Flandres, from the farms of Northern France and Belgium, is traditionally used for herding, pulling milk carts and police work. These dogs often weigh around 100 lbs.
The Newfoundland dog, named for the land where the breed originated, was traditionally used as a working farm dog. Another talent encouraged by the Newfoundland's owners was pulling in fisherman's nets.
The Tibetan Lhasa Apso breed was developed by dalai lamas as guard dogs. These dogs have excellent hearing, which helped their masters protect temples.
An old companion breed from the Mediterranean, Bichon Frises, developed a knack for inspiring painters. They often appear in Renaissance art.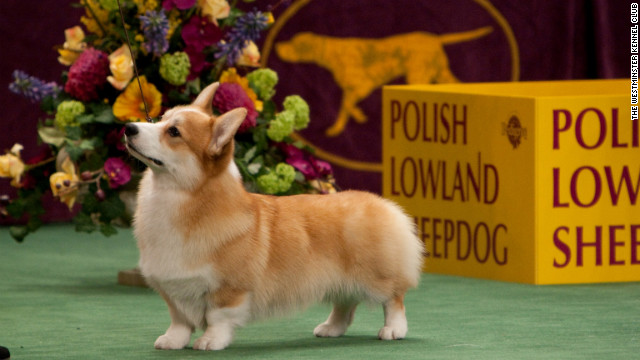 The dogs of Westminster
But, as with any good mystery, it's not that cut and dried.
The profuse bleeding that killed Cruz can be caused by a number of conditions, according to the veterinarian who examined Cruz, Molly Comiskey. After Chaffin rushed the dog to the vet when he threw up blood, Cruz owner Lynnette Blue says, Comiskey listed rat poison as a possible cause.
But because Chaffin and Blue declined a necropsy or further testing, the final answer won't ever be known, Comiskey said in a statement.
Blue says Comiskey told her a necropsy wouldn't have shown anything if the dog had been poisoned days before. The few she's allowed before all turned up inconclusive, she said.
"Also, the thought at the time of him being cut open was too much for me," Blue said.
Westminster dismissed the poisoning suggestion, saying no other dogs fell ill at the show.
"We have never, to our knowledge, had an incident at our show where a dog has become ill or was harmed as a result of being poisoned," the group said in a statement this week.
But the sudden death of an otherwise healthy, closely watched dog seems to point toward poisoning, Chaffin and Blue say.
Chaffin says he watched Cruz closely to make sure he didn't get into anything dangerous. The trip to New York was uneventful. He and Cruz dined on steak from a Manhattan restaurant the night before the show. He scoured their hotel room for no-nos.
And they traveled together to Colorado, where he was appearing in the Rocky Mountain Classic dog show.
The only unusual thing happened during the Westminster show, when a "scowling" woman emerged from the crowd and accused him of being "cruel" and a "horrible person."
The Westminster show has been "plagued by activists" upset with the dog show circuit, Chaffin said. Among other things, people have been upset about a procedure called bark reduction, in which a dog's vocal cords are modified to make it quieter. Cruz had the procedure, Chaffin said.
But he wouldn't go so far as to implicate activists -- or the mysterious, angry stranger -- in Cruz's death.
"I don't know who it was. I think it was done by someone who was sick," he said.
It certainly wasn't us, said Lisa Lange, senior vice president of communications for People for the Ethical Treatment of Animals.
"It's absolutely outrageous. The people who should be charged with cruelty to animals in this case are the owners for having cut the vocal cords of this poor dog because they didn't want to hear him bark," she said. "And unfortunately, this is not unique to these people. In the really creepy world of dog shows, animals are having their vocal cords cut, their ears cut, their tails are cut off, to make them look a certain way so that their owners can become famous or make money. And it's just sick and it's perverse, and of course it's cruel."
With so much uncertainty, Blue says, the mystery will probably never be solved.
Whatever happened to Cruz, Chaffin and Blue are mourning the loss of the fluffy white dog, who was named best in breed at recent shows in Louisiana and California, and won best in show at contests in Mississippi this year and Louisiana and Texas last year, according to the website doggiestats.com.
"I just can't seem to stop crying and can hardly see," Blue wrote on her Facebook page.
CNN's Ashley Fantz contributed to this report.