STORY HIGHLIGHTS
"The Next Day" is David Bowie's first new album in 10 years
It wasn't due to hit stores until March 12, but it's now streaming on iTunes
Bowie's 26th album finds him vacillating between forward-looking restlessness and outright nostalgia
(EW.com) -- David Bowie is full of surprises. A few weeks ago, he announced that his first new album in 10 years was imminent.
Though "The Next Day" wasn't due to hit stores until Tuesday, March 12, the album is currently streaming on iTunes in its entirety.
The official EW review of David Bowie's The Next Day is below, and a version of it will be appearing in the magazine on newsstands next Friday, March 8.
Early in his career, David Bowie realized that reinvention came naturally to him, and soon the spirit of change became his prime persona. Through all of his alternate guises — space alien, drugged-out cartoon, machine-obsessed private detective, guy who just discovered the Pixies — he's maintained a spectacularly consistent inconsistency, and while not all of it has worked, at least we always knew that another character was following right behind.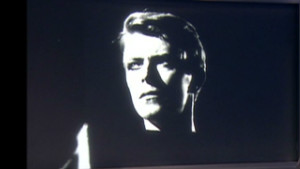 David Bowie retrospective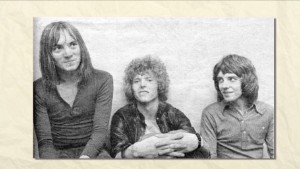 Old friends talk about David Bowie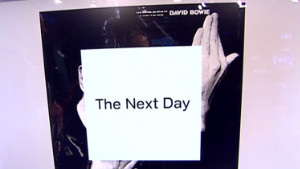 Designing David Bowie's big comeback
For the last decade, however, his chief guise has been Invisible Man. Following turn-of-the-last-century releases Heathen and Reality (which found him reuniting with classic-era producer Tony Visconti), he suddenly disappeared, cutting short a tour, ignoring music, and making only occasional appearances amidst rumors of failing health so persistent that the Flaming Lips recorded a song called "Is David Bowie Dying?" In the meantime, pop stars like Lady Gaga and Beyoncé got rich crafting their own evil twins and countless bands co-opted Bowie's fashionable bohemian androgyny.
25 Albums We Can't Wait To Hear
Now he's returned to look back at a lifetime of looking forward. "The Next Day," his 26th album, finds Bowie very much alive and vacillating between forward-looking restlessness and outright nostalgia. Day takes the idea of returning to past experiments and exposes them to gamma radiation, speeding up the evolution process across 14 tracks.
And like a judicious parent, he treats his most high-profile projects equally, paying homage to all their quirks and foibles: The album-opening title track sounds like a return to Station to Station, single "Where Are We Now?" wallows in Low-era melancholy, and "Boss of Me" is a gospel-glam strut in the spirit of Aladdin Sane's "Watch That Man." Visconti drops in a bevy of sonic retrospective winks, making it easy to spot references and also to re-edit: If you dig the end-of-the-world dirges from Lodger, you'll adore "You Feel So Lonely You Could Die," but if you never got over Space Oddity's psychedelic folk, you can jettison all but "I'd Rather Be High" from iTunes.
David Bowie drops new single, announces first album in ten years
A few tracks lack clear antecedents (see: the Jack White-aping "You Will Set the World on Fire"), and some simply lack cohesion, or at least enough melody to anchor them. But Day is also an excellent reminder that Ziggy Stardust, the Thin White Duke, and the lunatic who sang Christmas songs with Bing Crosby have all been coexisting in the same brain for decades. Now that all of his alter-egos have settled down, he can finally get on with the business of being David Bowie — auteur, bon vivant, and eternally, rock's most gorgeous space alien. B
Best Tracks
"Love Is Lost" A hooky, paranoid rocker
"Valentine's Day" A fuzzy glam-rock redux
See the original article at EW.com.
CLICK HERE to Try 2 RISK FREE issues of Entertainment Weekly
© 2011 Entertainment Weekly and Time Inc. All rights reserved.