'American Idol' 2013: Top 20 guys and girls are...
updated 5:22 PM EST, Fri March 1, 2013
STORY HIGHLIGHTS
Bryant Tade and David Willis were among the contestants who were eliminated
Burnell Taylo and Cortez Shaw will be moving on in the singing competition
Adriana Latoni and Amber Holcomb are among "Idol's" Top 20
(EW.com) -- SPOILERS ahead! To see who made it to the Top 20, read on.
"American Idol" results for Thursday, February 28, 2013 (read the full recap here):
ELIMINATED
Bryant Tadeo
David Willis
Gurpreet Singh
Josh Holiday
Mathenee Treco
MOVING ON
Burnell Taylor
Cortez Shaw
Lazaro Arbos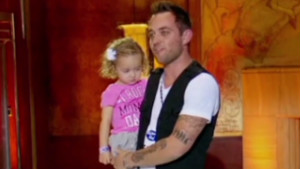 'American Idol' contestant admits to lie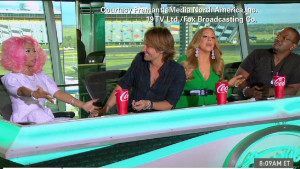 'Idol' judges fight ends in walk-off
Nick Boddington
Vincent Powell
Emma Watson eyeing 'Cinderella' role?
COMPLETE TOP 20 GIRLS AND GUYS
Adriana Latonio
Amber Holcomb
Angela Miller
Aubrey Cleland
Breanna Steer
Candice Glover
Janelle Arthur
Kree Harrison
Tenna Torres
Zoanette Johnson
Burnell Taylor
Charlie Askew
Cortez Shaw
Curtis Finch, Jr.
Devin Velez
Elijah Liu
Lazaro Arbos (pictured)
Paul Jolley
Nick Boddington
Vincent Powell
Oof, I did not think Lazaro sounded very good tonight. But the judges love his story...
See the original article at EW.com.
CLICK HERE to Try 2 RISK FREE issues of Entertainment Weekly
© 2011 Entertainment Weekly and Time Inc. All rights reserved.