Mobile phones take a back seat as gadget show goes soft on hardware
STORY HIGHLIGHTS
CNET's Jason Jenkins says seemingly less sexy mobile operating systems drew his attention at the Mobile World Congress in Barcelona
Firefox's OS generated some of the biggest buzz but Jenkins thinks it will struggle to gain a major following in developed countries
Unbuntu Touch, an open source operating system slated for release in October, drew praise from Jenkins
Editor's note: Jason Jenkins is an Editor at CNET, the number one brand in consumer tech. He can be found tweeting @jenkojenkins. Follow CNET's coverage of the Mobile World Congress here.
Barcelona, Spain (CNN) -- I came to Mobile World Congress expected to be wowed by lots of shiny new gadgets, but I'm leaving impressed by the seemingly less sexy subject of mobile operating systems. Turns out there's a lot happening here.
A lot of the buzz was focused around the Firefox OS launch on Sunday. A rival to Android, iOS and Windows Phone, it seems unlikely it will get much traction in the West. But in places where people have yet to buy a smartphone it might stand a chance -- it's intended to run on less powerful phones that are cheap to make and sell.
One of the aspects of the launch that surprised most people was the number of manufacturers and network operators backing the OS.
Tell us: What's your dream smartphone feature?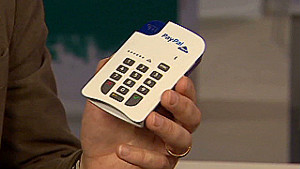 PayPal's mobile bet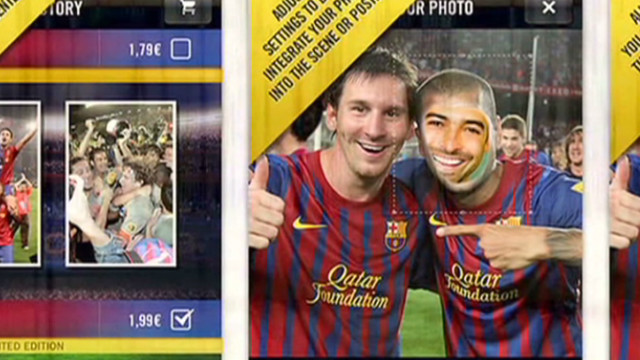 FC Barcelona: More than social media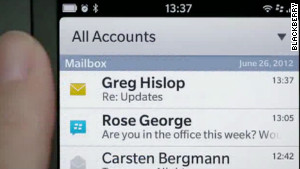 BlackBerry's comeback battle
That's a sign of how fed up those parties are getting of being told what to do by Apple and Google, and how worried they are that they are being increasingly locked out of the profits of the smartphone sector. They are lashing themselves to Firefox OS in the hope that it will lead to more money for them down the line.
Also shown off for the first time was Tizen, Samsung and Intel's alternative to Android.
Due later this year, Tizen has had a long history of false starts, so we were excited to take a look at it. It essentially looks a lot like Android, but seemed pretty janky to us and a long way from being ready for release to consumers. It wasn't the best of debuts for something so important.
Read more: Will we ever have battery-free mobiles?
But for me and the rest of the CNET team, the star of the show is something very few people will have heard of.
Ubuntu Touch is an operating system for mobiles and tablets coming in October. It doesn't have the big names attached to it like Firefox OS and Tizen, but it feels a lot slicker to us.
We have just named it the best of show and we're hoping that it is something we'll see in the real world very soon.
The opinions expressed in this commentary are solely those of Jason Jenkins

updated 1:09 PM EST, Thu February 28, 2013

Mobile World Congress offered up robotic balls, GPS walking sticks and more than its fair share of unexpected uses for digital technology.
updated 6:34 AM EST, Thu February 28, 2013

With many smartphone users groaning about battery performance, scientists are racing to design phones that never need to be charged.
updated 8:44 AM EST, Wed February 27, 2013

3D screens, flamenco dancers and endless batteries: all the latest innovations being unveiled at Mobile World Congress in Barcelona.
updated 5:34 AM EST, Wed February 27, 2013

Yahoo's decision to curtail remote working has stirred dismay at a time when many companies are striving to enable telecommuting.
updated 11:30 AM EST, Tue February 26, 2013

The industry has repeatedly promised a "mobile advertising tipping point," but mobile advertising is yet to come of age.
updated 3:04 PM EST, Tue February 26, 2013

Didn't we tell you that the lines between smartphones and tablets are blurred? Case in point: the Asus Fonepad, a 7-inch tablet that's also a phone.
updated 12:25 PM EST, Tue February 26, 2013

In the not-too-distant future, you'll receive a full diagnosis and cure from your smartphone before you have even realized you're unwell.
updated 1:02 PM EST, Mon February 25, 2013

The next generation is just a few weeks away for the world's hottest smartphone without a piece of fruit on it.
updated 11:32 AM EST, Mon February 25, 2013

CNN's Kristie Lu Stout explores Barcelona, Spain -- home of the Mobile World Congress 2013 -- using only her smartphone.
updated 7:41 AM EST, Fri February 22, 2013

As CNN heads to Mobile World Congress 2013, we're asking readers what features they want to see on the phones of the future.
updated 11:32 AM EST, Thu February 28, 2013

Is it time to start carrying two mobile phones? At least one manufacturer is hoping more people might soon be relying on multiple mobiles.
updated 7:19 PM EST, Mon February 25, 2013

In the future we will have screens not just in the palm of our hands, but all around us, according to Google's Director of Android User Experience.
updated 9:23 AM EST, Tue February 26, 2013

Wearing spectacles that record our every move could be the end of privacy as we know it, says internet commentator Andrew Keen.