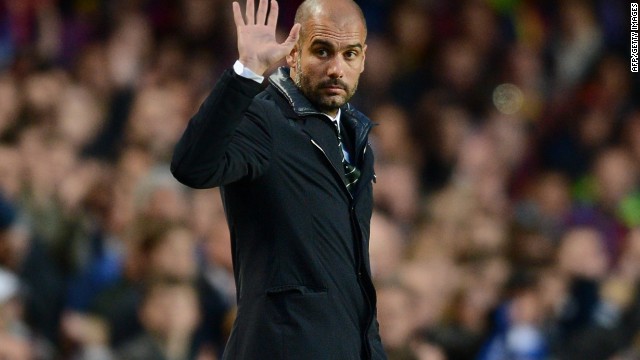 Pep Guardiola's decision to join Bayern Munich left many English Premier League fans shocked and stunned. The former Barcelona coach had been tipped to take over at Chelsea at the end of the season.
Steve McClaren told CNN that he had no other option but to leave England in a bid to restore his reputation after a disastrous spell in charge of the national team ended with failure to qualify for Euro 2008.
The late Bobby Robson was one of the few Englishmen to sample success abroad, winning trophies with PSV Eindhoven, Porto and finally Barcelona, where a young Jose Mourinho acted as his translator.
England manager Roy Hodgson enjoyed success in Europe before managing Fulham, Liverpool and West Bromwich Albion in the Premier League. He had a spell in charge of Inter Milan as well as the Swiss national side.
Scotland's Matt Busby led Manchester United to the European Cup in 1968 as well as domestic league glory on five separate occasions. Busby, who survived the Munich Air Disaster of 1958, is considered one of the most successful managers in British football.
Another Scotsman, Alex Ferguson, has enjoyed an astonishing run of success in more than quarter of a century at Manchester United, winning 12 Premier League titles, two Champions League crowns, five FA Cups and several other trophies.
Pep talk
McClaren's misery
Bobby dazzler
Roy's the boy
Matt finish
Fergie's finest
STORY HIGHLIGHTS
Former England coach Steve McClaren says English coaches "not respected" abroad
Only four English managers are currently working in the Premier League
No English manager has won the league title since Howard Wilkinson in 1992
McClaren tells young English coaches to go abroad to learn their trade
(CNN) -- Pep Guardiola is an anomaly -- one man who didn't fancy a crack at the Premier League, or at least not yet.
But the Spaniard is one of the rare few to turn down a chance of taking charge of one of England's top clubs.
Coaches flock from Europe and across the world to try their luck, and some like Jose Mourinho, Arsene Wenger, Carlo Ancelotti and Roberto Mancini land the top prize.
Guardiola's move to the German Bundesliga will come as a relief to some, particularly those homegrown coaches desperately trying to make their mark in a 20-team league where there are only four English managers.
In addition, figures recorded before the close of the January transfer window showed that of the 480 players used in the Premier League this season, 176 were English -- just 36.7%.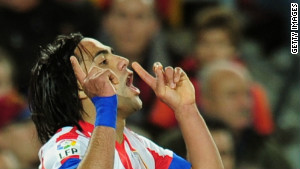 'El Tigre' Falcao on the hunt for goals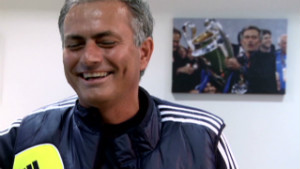 José Mourinho on managing star players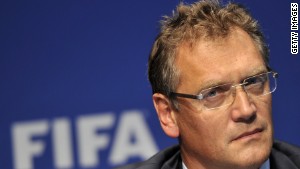 Jerome Valcke: Match-fixing a 'disease'
From Barca to Bayern: Why is Pep Munich bound?
Since the nation's dismal failure at the 2010 World Cup, where Fabio Capello's team was brutally torn apart by a wonderfully youthful and resurgent Germany, there has been a long period of introspection.
Not since 1966 has the nation's footballers delivered the World Cup, a result which can be seen as something of an anomaly given the lack of success in the 47 years since.
But it's not just the players who are failing; it's the coaches and managers too.
And the worst part of it all is that the rest of the world knows it.
'Not respected'
"English managers are not winning," former England manager Steve McClaren told CNN, speaking before he lost his job as coach of Dutch club Twente this week.
"I've been working abroad in Germany and Holland where English coaches and English managers don't hold a great deal of respect in foreign countries.
"That started because there aren't many English players abroad, but that can be put down to the Premier League being the main attraction, and why should they move abroad if they can play in the top league?
"But for English coaches, where can they achieve success? Where can they get the opportunity to manage in the Premier League?
"The Championship is becoming very strong and full of English coaches. Then you have to think about moves abroad, a bit like the route which current England boss Roy Hodgson took.
"He was successful and won competitions in other countries. He knows what it takes to win and that's what chairmen want.
"They want winners, they want successful coaches with a pedigree of a winning. Roy has progressed on that."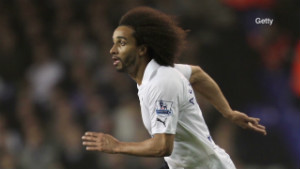 Footballing maverick on giving back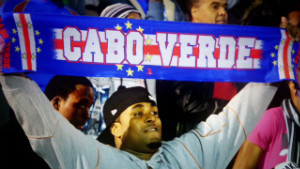 Tiny island makes football history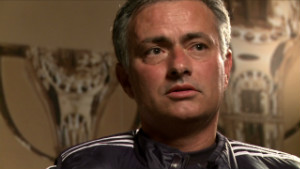 José Mourinho: 'I hate my social life'
Hodgson appointed England manager
While Scotland has provided some of the most successful managers including Alex Ferguson, Bill Shankly, Matt Busby and Kenny Dalglish, England has failed to replicate the achievements of its northern neighbor.
The English Football Association is trying to educate and bring through young coaches and managers with the opening of the country's National Football Center.
St. George's Park, which opened in October at the cost of $166 million, is seen as key to developing and nurturing homegrown talent both on and off the field.
Boasting state-of-the-art pitches and facilities, the venture will help restore the respect towards English coaches, according to the League Managers' Association.
"From an LMA outlook, the game should be investing in these managers and coaches with their development in the coming years," LMA chief executive Richard Bevan told CNN.
"Long term, the LMA see St. George's Park (SGP) as a massive positive for coaching and the future of English football.
"We acknowledge SGP is not an overnight process, but in the next five to 10 years the LMA firmly believe SGP will have a significant and positive influence on the English game.
"SGP will result in enhanced careers in coaching and all other disciplines in football. The culture, values and behaviors will characterize a new generation of coaches and players.
In England, we have a few problems -- education, a lack of cultural identity in a football sense and a divide between the Football Association and Premier League.
Southampton performance scout David Webb
"It will undoubtedly be a helpful resource in developing and training our aspiring coaches and thereby identifying future English managers."
Vieira questions young players' 'lack of love' for England team
But despite the opening of such a world-class facility, the skepticism remains.
Different way of thinking
David Webb, a young English coach, worked with London clubs Tottenham, Crystal Palace and Millwall before taking up a role as a performance scout for Southampton -- promoted to the Premier League this season.
But his experiences in Germany with Bundesliga club Bayer Leverkusen convinced him that football in England is way behind its European rivals when it comes to developing both coaches and players.
"Germany are leaps and bounds ahead of us," Webb told CNN. "In Germany, kids are educated from a very early age and their development programs are outstanding.
"It's not all about winning, it's about learning and I think that's key. They have a foresight which we don't seem to have.
"In England, we have a few problems -- education, a lack of cultural identity in a football sense and a divide between the Football Association and Premier League.
"English coaches do OK when they're dealing with kids but as soon as they progress to the 16 to 18-year-old age group, it gets difficult.
"They don't progress any further because clubs want to bring in foreign coaches to work with the first-team because they're often more educated and fit the bill.
"A lot of foreign coaches are multilingual, well educated and have a different way of thinking, which make them attractive candidates."
Foreign owners in UK football: The good the bad and the ugly
Webb, who holds a Masters degree in Sports Science, believes the English game needs to do more for aspiring coaches and players from an early age.
"Education is crucial," he said.
"When I was at Leverkusen, they were surprised with me and said that I was more continental in my thinking, the way I worked and my analysis. Perhaps that's because I've had a decent education, and that's important."
Continental style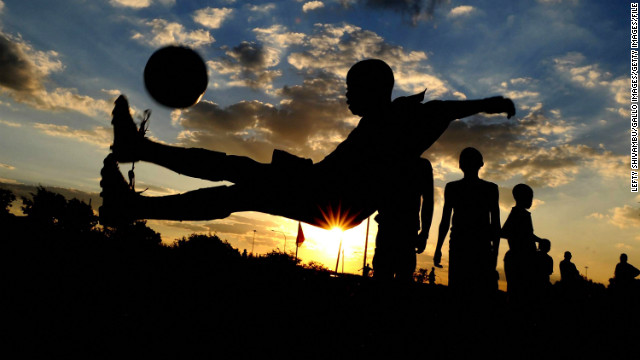 The fabrication of players' ages continues to be a problem for football. One international -- Democratic Republic of Congo defender Chancel Mbemba Mangulu -- has "four different birthdays".
Mbemba was recently with the Congolese squad at the Africa Cup of Nations. He is pictured here, standing behind the team's French coach Claude Leroy, in a training session. Mbemba was not used by Leroy in the tournament.
The Democratic Republic of Congo went out of the competition at the group stage after drawing all three of their games.
Mbemba was born in the Congolese capital of Kinshasa, as was another of the city's most famous sons French midfielder Claude Makelele, who played for Nantes, Marseille, Real Madrid, Chelsea and Paris Saint Germain.
Africa's second biggest country, the Democratic Republic of Congo has seen more than its fair share of violence and its citizens are some of the poorest in the world.
Mbemba was registered by his first Congolese club - E.S. La Grace -- as having been born on August 8, 1988, according to one of the documents obtained by CNN. The documents -- showing Mbemba's various ages -- were provided by the Brazilian agent Paulo Teixeira, who was called in by E.S. La Grace to obtain money they claimed was owed to them by Anderlecht for training the player in his formative years. In attempting verification of these documents -- from FIFA, the various federations and clubs involved -- only the world governing body and the Belgian Football Assocation responded directly to CNN's request by saying they appeared to be authentic.
In another document obtained by CNN, Mbemba was registered by his second Congolese club -- Mputu -- as also having been born on August 8,1988.
When Mbemba obtained a Belgian citizenship document in July 2011, a month after he arrived in Europe, his date of birth is now dated August 8, 1994.
That meant when Mbemba played for Anderlectht's Under-19 team against Club Brugge in September 2011, the Congolese defender was now six years younger than when he had been playing for his first two Congolese clubs. A professional Belgian referee confirmed to CNN that the Anderlecht team sheet was the type of document used in Belgian football.
The Fédération Congolaise de Football-Association -- FECOFA -- regulates football in the Democratic Republic of Congo. FECOFA's president is Constant Omari and is pictured here walking behind president of the Confederation of African Football Issa Hayatou (R) in January 2010.
In April 2012, Anderlecht confirmed in a letter to FIFA that Mbemba had been sent back to Kinshasa, but later that year he returned to the Brussels club. The Belgian FA confirmed that this document is geniune.
In April 2012, Mbemba was sent back to the Congo, but by August 2012 he was back at Anderlecht when he was given a three-year professional contract. Anderlecht's general manager Herman van Holsbeeck is pictured here sitting in the club's stadium watching a first-team training session.
The Congolese players of Frenchman Leroy, who is pictured here, went on a two-day strike just before the start of the Africa Nations Cup following a row with the country's football federation over bonus payments.
Leroy's side came back from 2-0 down to deny Ghana victory in their first game of Group B at the Africa Cup of Nations.
Anderlecht have a number of Congolese players in their squad and the Brussels club's forward Dieumerci Mbokani was recently elected Belgium's player of the year.
The Democractic Republic of Congo's progress at the Africa Cup of Nations was avidly followed back in Kinshasa.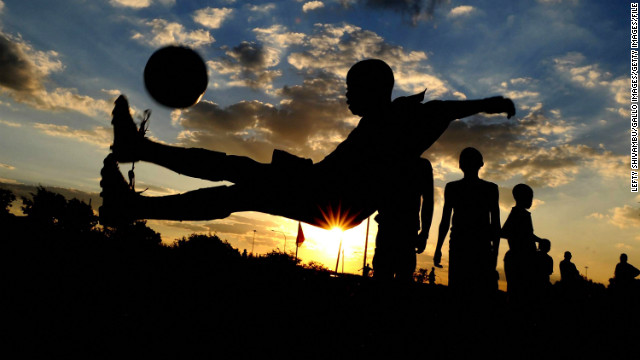 Age fabrication controversy in football: The player with 'four ages'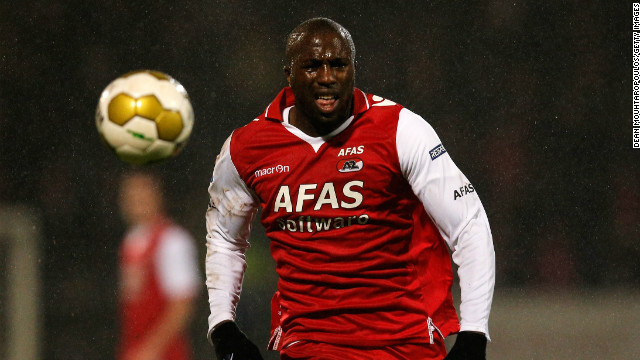 U.S. star Jozy Altidore was subjected to racial abuse during AZ Alkmaar's cup win at Den Bosch in the Netherlands. The match was halted and the crowd were asked to stop the abusive chanting before the action resumed.
AC Milan's Kevin Prince-Boateng walked off the pitch after being racially abused during his side's friendly game with Pro Patria earlier this month. The midfielder was praised for his actions by FIFA president Sepp Blatter.
Serbia was ordered to play one under-21 match behind closed doors and was fined $105,000 by European football's governing body UEFA for racial abuse in a match with England. UEFA president has appealed the verdict of his organization in the hope of seeing stiffer punishments administered.
Chelsea and England captain John Terry was charged by UK police after allegedly making racist remarks to Queens Park Rangers defender Anton Ferdinand in October 2011. Terry was cleared of the charges in a London court in July 2012.
Liverpool's Luis Suarez was banned and fined by the English Football Association after Manchester United's Patrice Evra claimed the Uruguayan racially insulted him during a match, also in October 2011. Suarez flatly denies Evra's claims.
Brazilian World Cup winner Roberto Carlos walked off the pitch while playing for Russian team Anzhi Makhachkala against Krylya Sovetov in June the same year, after having a banana thrown towards him in the closing stages of the match.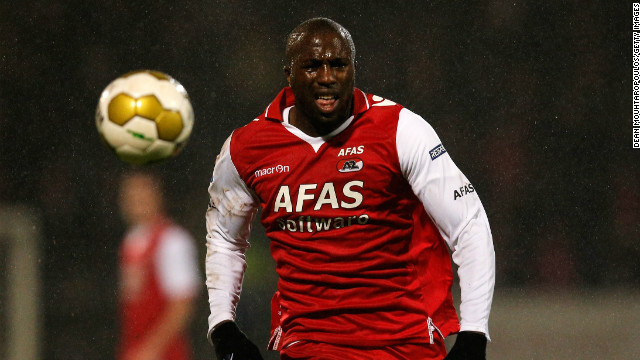 Racism in football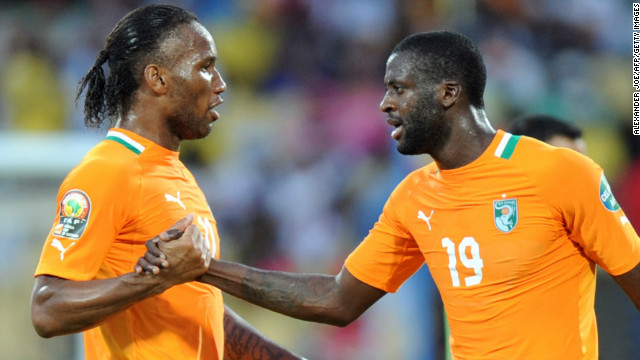 Substitute Didier Drogba (left) celebrates with Yaya Toure after the midfielder put the Ivory Coast 2-0 ahead near the end of the Africa Cup of Nations Group D match against Tunisia in Rustenburg.
Former Chelsea star Drogba had been dropped from the starting line-up for the first time in his international career, having been taken off during his country's opening match after failing to impress.
Manchester City star Toure, the two-time African player of the year, netted his second goal of the tournament in the 88th minute.
Another substitute, Didier Ya Konan (No. 13) sealed the Ivorians' second successive win with the third goal at Royal Bafokeng Stadium.
Striker Gervinho, who plays for English club Arsenal, scored the opening goal in the 21st minute. He also netted a late winner in the opening match against Togo.
Emmanuel Adebayor helped Togo bounce back from that 2-1 defeat as the Sparrowhawks' captain scored in a 2-0 win against Algeria which put the Ivorians into the quarterfinals and eliminated the north Africans with one match still to play.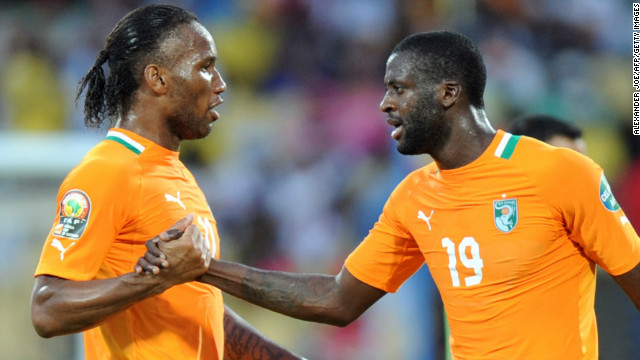 Drogba dropped by Ivory Coast
Few English managers have succeeded abroad in recent times, with the exception of Hodgson, Terry Venables and the late Bobby Robson.
Robson, who passed away in 2009, won back-to-back league titles with Dutch club PSV Eindhoven after leading England to the World Cup semifinals in 1990.
He then went on to win the Portuguese league and cup double with Porto, before guiding Barcelona to the Spanish Cup, Spanish Super Cup and European Cup Winners' Cup in his only season in charge.
"I loved playing for Bobby, he was my favorite manager," former Newcastle defender and France international Didier Domi told CNN.
"He was one of those few English coaches to have managed abroad and you could tell that. He had that English way about him but also knew about the continental style, and that's why we enjoyed playing for him.
"For me, it was his knowledge which had obviously gained while coaching in Europe which made him special.
"Everybody loved him from the senior players to the younger ones. He had so much knowledge and knew how to handle people.
"He also had a caring side and was great for me."
Real Madrid, Barcelona or Manchester United: Which is the biggest club?
But while Robson was successful in Europe, he never managed to win the English league title, despite success at Ipswich and Newcastle.
In fact, not since Howard Wilkinson led Leeds United to the league title in 1992 has an Englishman lifted the biggest prize in domestic competition.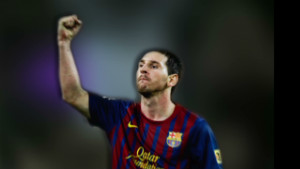 Lionel Messi breaks goal scoring record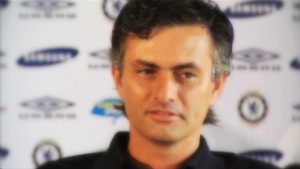 José Mourinho's press conference antics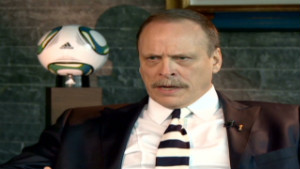 Eaton talks match fixing in January
Only three Englishman have won the FA Cup since 1991, while McClaren was the last to win the League Cup nine years ago.
Uphill struggle
The reputation of the country's coaches has dipped dramatically from the glory years of the late 1970s and early 1980s when Bob Paisley led Liverpool to three European Cups and Brian Clough worked wonders by winning the competition twice with Nottingham Forest.
Not since Joe Fagan led Liverpool to victory over Roma in 1984 has an English manager won Europe's top title.
The 29-year wait shows little sign of ending anytime soon; of the four Englishmen in charge of EPL clubs, none are competing for top honors.
Brian McDermott of Reading and QPR's Harry Redknapp are battling against relegation, while Alan Pardew's Newcastle and Sam Allardyce's West Ham are hovering just above the bottom three.
It was Allardyce who famously claimed he would never manage a big-four club, telling reporters: "The tongue-in-cheek answer is because I'm not called Allardici, just Allardyce."
Mourinho's words inspire Pochettino
Only recently, Southampton manager Nigel Adkins lost his job after leading the club from the third tier into the Premier League in consecutive seasons. He was replaced by Argentine coach Mauricio Pochettino.
Adkins' dismissal was met with disdain by the majority of those in football after he had led his side away from the relegation zone with a run of just two defeats in 12 games.
All this despite Chelsea's Gary Cahill telling CNN that there are huge benefits from working with an English coach.
"I think the coaches know the Premier League inside out and I think that's beneficial for English players, they know how they can get the best out of them," the England defender said.
But McClaren maintains that English managers face an uphill struggle to establish themselves in the Premier League.
"Over the past five years the game has changed dramatically in terms of infrastructure," he said. "You've got multi-billionaire owners coming in who can get the best.
"Unfortunately, they're looking abroad for that and for people who have won European trophies.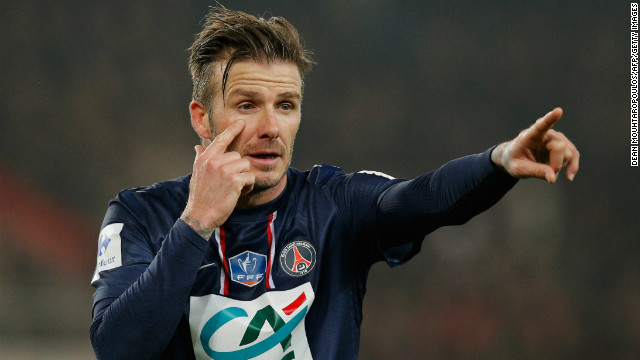 David Beckham made an immediate impact at Paris Saint-Germain, with victories in his first two appearances against French rivals Marseille.
He was unveiled at the Parc des Princes on the final day of the January 2013 transfer window, and announced that he will donate the pay he receives during his five-month contract to a children's charity in Paris.
Beckham celebrated his second MLS Cup success with Los Angeles Galaxy in December 2012, when he decided to leave with a year left on his contract as he sought one final career challenge in Europe.
David Beckham made his debut for English Premier League team Manchester United in 1993. By 1996, the midfielder was becoming renowned for his ability to score and create goals with his now legendary right foot. In a match against Wimbledon, Beckham stunned football fans by scoring from the halfway line.
Beckham swiftly progressed into the England team and was part of Glenn Hoddle's squad for the 1998 World Cup in France. In a second-round match against Argentina, Beckham was sent off for kicking out at Diego Simeone. England lost the match on penalties and were eliminated, with Beckham becoming a hate figure for some fans.
Beckham rebuilt his reputation and in 1999 was a key part of the Manchester United team which became the first English club to win the Premier League, FA Cup and European Champions League in the same season. The Old Trafford side, led by Alex Ferguson, secured the treble thanks to a stunning late comeback against Bayern Munich in the Champions League final.
Beckham's redemption was complete in 2000, when caretaker England manager Peter Taylor made him captain of the national team. He retained the role under Sven-Goran Eriksson, leading England at the 2002 and 2006 World Cups and the 2004 European Championships.
In 2003, after a turbulent final few months at United which involved Ferguson accidentally kicking a boot at Beckham, he joined Real Madrid's "Galacticos".
But Beckham's spell in Madrid didn't produce the trophy rush he had hoped for. His sole title came in 2007, under future England manager Fabio Capello, thanks to a win against Real Mallorca on the final day of the season.
Beckham made the switch to Los Angeles Galaxy in the U.S.'s Major League Soccer in 2007. His stated aim was to raise the profile of soccer in the country.
Four years after heading to the States, Beckham finally won the MLS Cup with Galaxy last season. Galaxy beat Houston Dynamo 1-0 in the final thanks to a goal from Landon Donovan.
Off the pitch, Beckham is famous for being one half of one of the world's most high-profile couples. He started dating Victoria Adams of British pop group Spice Girls in 1997. The pair married in 1999 and have four children, son Brooklyn, Romeo and Cruz and daughter Harper Seven.
Football fans wear masks depicting Beckham at the London 2012 Olympics. He was not picked for the GB team, but played a big role in his hometown being awarded the Games.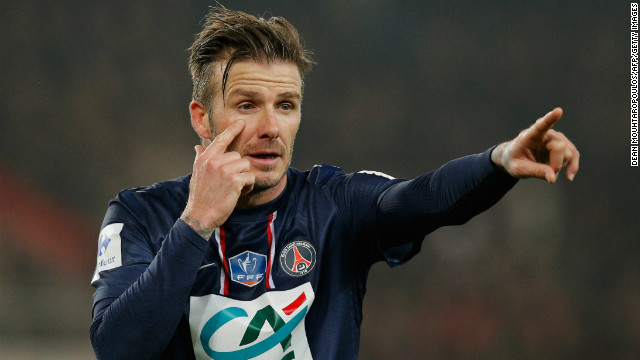 The career of David Beckham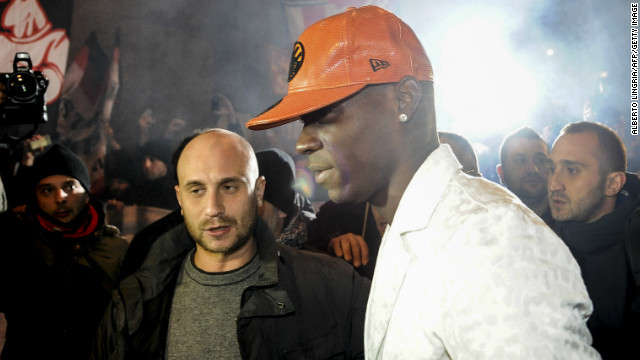 Mario Balotelli was mobbed by fans outside a restaurant as he returned home to Italy to complete his $30 million move from AC Milan to Manchester City.
His future at the English Premier League champions had been in doubt since his training ground bust-up with manager Roberto Mancini in early January, when coaching staff had to intervene to separate the pair. Mancini later downplayed the tussle, sparked by Balotelli's hostile tackle on a fellow player, as "nothing unusual."
Balotelli made his Inter Milan debut in 2007 after being signed by the club at the age of 15. He scored the first goals of his senior career in a Coppa Italia match against Reggina in December of that year.
Balotelli joined Manchester City from Italian club Inter Milan. His relationship with Inter coach Jose Mourinho endured numerous ups and downs. Disciplinary issues littered his time at the San Siro and the situation came to a head in March 2010, when Balotelli was left out of Inter's squad for a Champions League tie after an altercation with Mourinho.
Mancini was Balotelli's first coach at Inter Milan and the pair were reunited in 2010 when the striker joined Manchester City. The start of Balotelli's City career was disrupted by injury, but he finally scored his first Premier League goals in a 2-0 away win at West Bromwich Albion. His joy at netting a brace was short-lived, however, as he was sent off after picking up two yellow cards.
Balotelli became a hit with City's fans, as much for off-field antics as his goalscoring. His stock with the supporters was never higher than in October 2011, when he scored twice in City's 6-1 thumping of neighbors Manchester United at Old Trafford. After scoring the first goal in City's victory, he revealed a t-shirt stating "Why always me?" -- instantly creating one of the most iconic images of the Premier League era. City went to beat United to the English title on goal difference with a dramatic last-gasp victory over Queens Park Rangers on the final day of the season.
Balotelli reminded everyone of his undoubted talent during the 2012 European Championships. He scored three times as Italy reached the final, including both goals in the Azzurri's 2-1 semi win over Germany. Italy lost 4-0 to Spain in the final of the tournament co-hosted by Poland and Ukraine.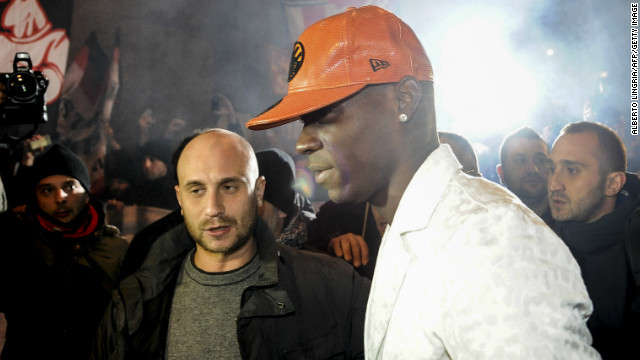 Being Balotelli: The life and times of Mario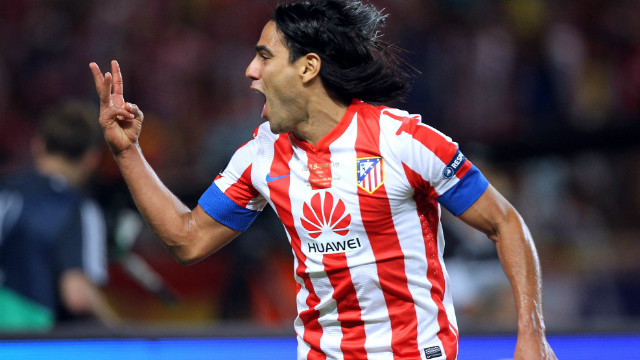 Nicknamed "El Tigre" as a boy by his friends, Radamel Falcao has torn apart defenses all over the world. Atletico paid out $53 million to take him to Spain from Porto in 2011 and he more than repaid that fee, firing 36 goals in his first season and leading the club to the victory in the Europa League.
Falcao's impressive form has seen him mentioned in the same breath as Barcelona magician Lionel Messi. The Colombian scored a wonderful goal at the Camp Nou to open the scoring in December but Messi grabbed two as Barca eased to a 4-1 win.
Atletico is enjoying a successful season with the club second in La Liga, through to the semifinals of the Spanish Cup and also in contention to retain its Europa League title. Falcao has been central to the team's impressive run of form, scoring 18 goals in the league so far this term.
Falcao hopes to lead the line for Colombia at the 2014 World Cup in Brazil. His nation has not appeared at the finals since 1998 but holds the third of four automatic qualifying places in the South American group.
Falcao and his singer songwriter wife Lorelei Taron are both in the celebrity spotlight. It's a role to which the player has had to grow accustomed since becoming a worldwide phenomenon.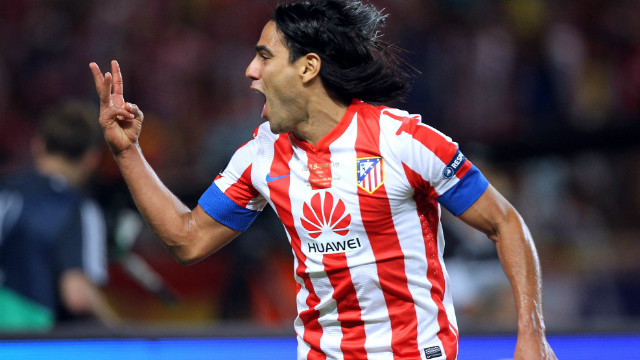 El Tigre: Falcao on fire
"They want people who have won leagues in Europe and have a background in winning. Unfortunately, our coaches and managers haven't got the pedigree of winning things."
McClaren sacked after England exit
Following his ill-fated two-year reign which was brought to an ignominious end when England failed to qualify for the 2008 European Championship, McClaren felt he had no option but to leave the country.
Surviving the job
The constant media intrusion and the vilification of his character left his reputation in tatters, leaving him virtually untouchable for Premier League clubs.
Instead, he headed to Holland with FC Twente where he has once again begun to rebuild his career, courtesy of a Dutch league title triumph in 2010.
Brief spells at Wolfsburg in Germany and Nottingham Forest in England's second division followed before he returned to Twente. He departed after the club dropped to fifth in the Eredivisie, having been up near the leaders for most of this season.
"I went abroad with opportunity to expand my experience and knowledge and it has been fantastic," McClaren said.
"Also, it's an opportunity to take over a top team which could win something and also play in Europe.
"I think what really improves coaches and managers is playing in Europe. That's where you really do learn. I've been very fortunate. I did it with Middlesbrough and I was fortunate to come to Twente, win the league and get to play in Europe.
"I believe that also gets you recognition and puts you on the map. It also improves you greatly in playing against European opponents.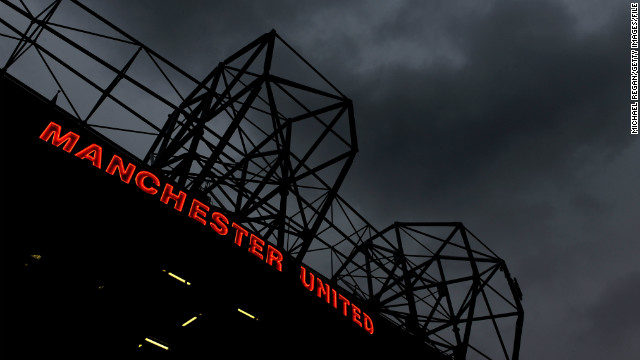 Today Manchester United has an aura of glamor and invincibility. But in 1931 and 10 years later the club's future was in peril.
James Gibson, a wealthy Manchester United supporter who had made his fortune in making uniforms for tram drivers, is credited with saving the club from extinction after taking over in 1931 and helping United navigate its financial troubles.
Old Trafford, home of Manchester United, was blitzed during a raid by the Luftwaffe on March 11 1941. The stadium was obliterated and left the club homeless. All of Gibson's hard work had been undone in a single night. United agreed a deal to play its home matches at Maine Road, home of rival Manchester City, until Old Trafford was rebuilt in 1949.
Gibson and his wife Lillian, had a train named after the football club. Gibson ensured supporters had a far smoother journey to Old Trafford after having steps built up from the local train station to the stadium, while he also had trains make unscheduled stops to help fans make it in time for kick off.
A statue of George Best, Denis Law and Bobby Charlton, which stands outside Old Trafford, depicts three of the club's greatest players. If it wasn't for Gibson, it is arguable the trio would never have pulled on the red of Manchester United.
Matt Busby, who was appointed by Gibson as manager, went on to win the 1968 European Cup, four league titles and two FA Cups. He survived the Munich Air Crash of 1958, where many of his players perished. After his recovery, he helped rebuild the team and lay foundations for the future.
Busby's success has been built on by current United manager Sir Alex Ferguson. It was under Ferguson that United won their19th English League overtaking Liverpool's record of 18.
United have established a buccaneering style of play, which this season has been epitomised by forward Robin van Persie, who is pictured here celebrating with Danny Welbeck. Since joining United from Arsenal in the summer, Van Persie has scored 16 English Premier League goals.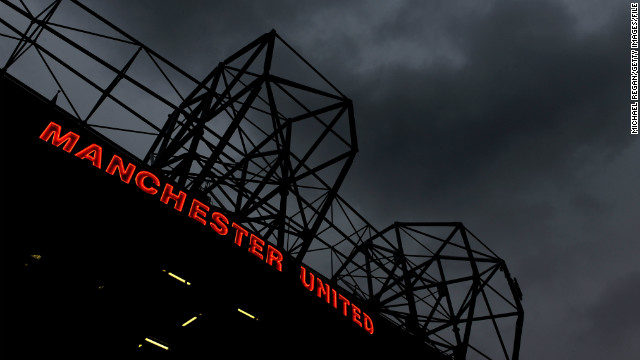 The man who saved Manchester United -- twice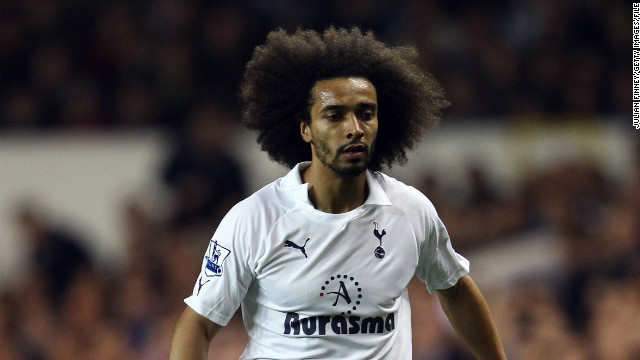 Benoit Assou-Ekotto is an attack-minded left back playing for Tottenham Hotspur in the English Premier League.
Born in France to a Cameroonian father and French mother, Assou-Ekotto opted to represent Cameroon in football.
In the summer of 2006, the skilful left back left northern French club Lens to join Tottenham, in London.
Assou-Ekotto made his first appearance for Cameroon's "Indomitable Lions" in February 2009 against Guinea. He also represented Cameroon at the 2010 World Cup.
His first spell at Spurs was blighted by serious injuries but Assou-Ekotto eventually made his mark. He was voted the north London team's most improved player during the 2008/09 season.
Assou-Ekotto dropped out of school at the age of 16 to focus on football. Today, he's started a foundation promoting the idea of teaching youth in a practical and interesting way.
The BA32 foundation is aiming to encourage children across the world to learn more about mathematics, science and technology.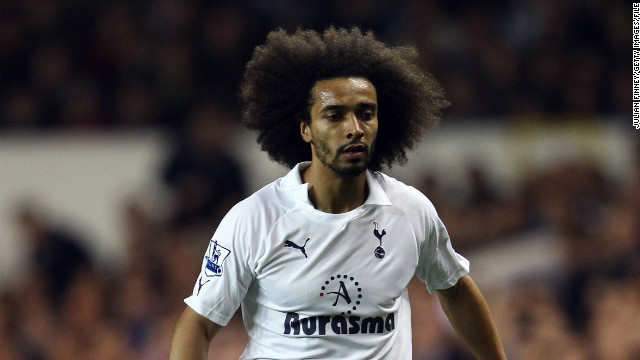 In pictures: Benoit's career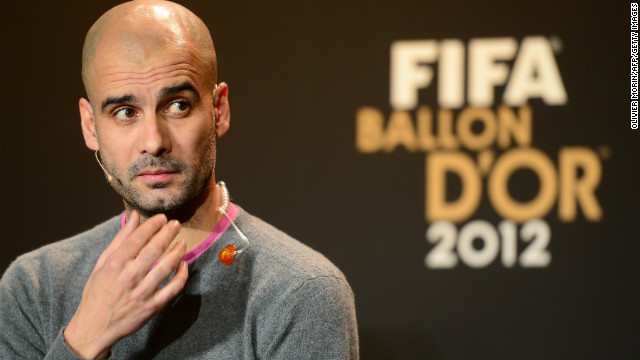 Pep Guardiola has been on a year-long sabbatical in the U.S. after stepping down as Barcelona coach, but he returned to Europe in January for the Ballon d'Or when he was shortlisted for FIFA's world coach of the year award.
When he confirmed he was to end his four-year reign as Barcelona coach, Guardiola gave an emotional press conference.
Guardiola announced his intent to quit at the end of last season just three days after the club's Champions League semifinal exit against Chelsea, drawing 2-2 at home and losing 3-2 on aggregate. He left a remarkable legacy.
He was massively popular at the Camp Nou after four trophy-laden seasons. Here he is thrown in the air by his players after winning the FIFA Club World Cup for the second time in December 2011, having been the first team from Spain to win it two years earlier.
Guardiola congratulates Barca players Cesc Fabregas and Javier Mascherano after winning the Spanish Supercup against Real Madrid at the start of the 2011-12 season.
Guardiola lifts the 2011Champions League trophy after Barca beat Manchester United at Wembley. The 41-year-old has earned a reputation as a coach who prepares meticulously for matches.
Guardiola won the FIFA Men's Football Coach of the Year award in January 2012. "I can't promise you silverware, but I can say that we'll keep on battling to the end and you'll be proud of us," he said after becoming coach four years ago.
In the 2009 calendar year, Guardiola won six trophies in total -- the Copa del Rey, La Liga, the European Champions League, the Spanish Supercup, the UEFA Supercup and the Club World Cup.
Former Barcelona president Joan Laporta shakes hands with Guardiola on June 5, 2008. The Catalan club's 15th coach arrived with the mission to end a two-season trophy drought -- he didn't disappoint.
As a player, Guardiola spent more than a decade in Barcelona's senior team, winning six Spanish titles and one European Cup. He captained Spain to a gold medal at the 1992 Barcelona Olympics and went to the 1994 World Cup.
He joined Barca's famed La Masia youth academy in 1984, and wore the No. 4 shirt until leaving for Italy in 2001.
He had two spells at Serie A side Brescia either side of a brief time at Roma, and is pictured playing against Perugia in 2002.
Guardiola left Europe to join Qatar's Al-Ahly from 2003 to 2005, then joined Mexico's Dorades de Sinaloa for a season before finally hanging up his boots.
Guardiola is pictured here with fellow Spaniard Jose Maria Olzabal at the Ryder Cup after Europe produced a remarkable comeback to win the tournament at Medinah in the U.S.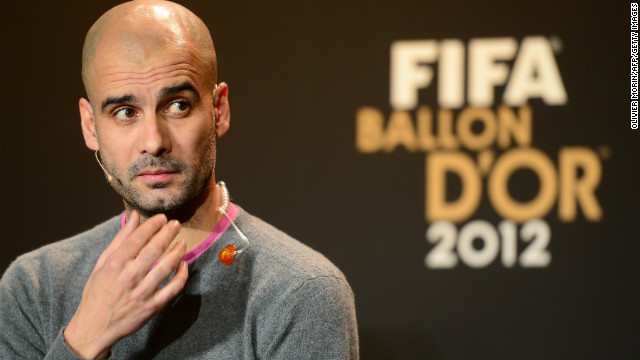 The end of an era: Josep Guardiola
"Our English coaches are not exposed to that so coming abroad may be an opportunity for English coaches and managers to experience a club which is challenging at the top and also playing in Europe. That is how you can get your reputation."
McClaren's reputation is still tarnished in England, something he readily admits himself. The carnage of the national job made him a pariah -- Aston Villa decided to cancel his interview for the manager's role back in July 2011 following an outburst of criticism from supporters.
FIFA probes player with 'four birthdays'
But there is no bitterness or hint of regret in his voice, just a sense of realism in what has passed.
"I've been fortunate to have been given that opportunity and it's a great honor," he said.
"It was a period of great learning and yes, I do feel that at the time, it was too early for me.
"I didn't deal with the sideshow. I thought I was unlucky on the field at the wrong times but that's no excuse.
"It was great experience and exposure and I think that has helped me to cope abroad, to have that experience. Also, having managed England, it gave me the opportunity to manage abroad. I've a better reputation abroad.
"Very few people survive the job and come out the other end with their reputation intact. If you do, you've done very well."