Scotland's archbishop contests "inappropriate behavior" claim
updated 5:20 AM EST, Mon February 25, 2013
STORY HIGHLIGHTS
Cardinal Keith O'Brien is accused of "inappropriate behavior" with priests
O'Brien "contests these claims and is taking legal advice," his archdiocese says
Pope Benedict XVI has been informed of the allegations, a Vatican spokesman says
(CNN) -- Scotland's Roman Catholic archbishop is contesting accusations of "inappropriate behavior" with priests, claims leveled as Cardinal Keith O'Brien prepares to join the conclave that will choose a new pope.
British newspaper The Observer reported Sunday that three priests and one former priest have leveled allegations against O'Brien that date back 30 years. The Observer did not recount details of the claims or identify any of O'Brien's accusers, but said one of the priests alleged "that the cardinal developed an inappropriate relationship with him."
O'Brien did not attend Mass at St. Mary's Cathedral in Edinburgh on Sunday, but the Scottish Catholic Media Office told CNN that the cardinal "contests these claims and is taking legal advice."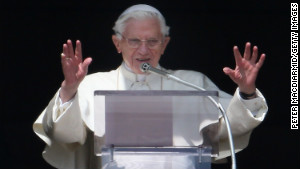 Pope delivers final Angelus prayer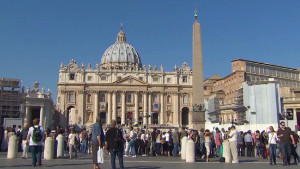 Vatican denies 'false news reports'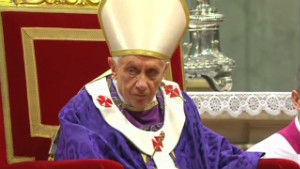 Key moments in pope's resignation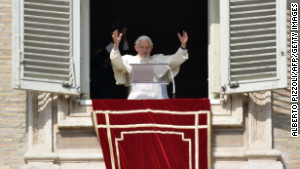 Rumors swirl around pope's resignation
His accusers took their complaints to the Vatican representative in Britain and demanded O'Brien's resignation, The Observer reported. At the Vatican, Father Federico Lombardi, a spokesman for the church, told reporters that Pope Benedict XVI has been informed of the allegations.
The Irish-born O'Brien is scheduled to retire on St. Patrick's Day, his 75th birthday. But in a message to the Archdiocese of St. Andrews and Edinburgh last Sunday, he said he expected to take part as the College of Cardinals gathers in Rome to pick a successor to Benedict, who has led the worldwide church since 2005.
The accusations against O'Brien follow a buzz in Italian media about claims that gay clergy may have made themselves vulnerable to blackmail by male prostitutes, setting off speculation that a brewing scandal may have triggered Benedict's resignation. The Vatican vehemently denied the allegations Saturday, with Secretary of State Tarcisio Bertone criticizing a rash of "often unverified, unverifiable or completely false news stories" as the cardinals prepare for their conclave.
Benedict announced his resignation on February 11, saying that at 85, he was too weak to continue his duties. He leaves the papacy on Thursday, becoming the first pope to step down since 1415.
CNN's Hada Messia and Per Nyberg contributed to this report.

Part of complete coverage on
updated 2:48 AM EDT, Fri May 24, 2013

"It's always the one we feared, the lone wolf that can come from nowhere and not be on our radar," said ex-London police chief John Yates.

Learn about one woman's tireless battle against sex slavery in the Philippines, with Manny Pacquiao in her corner. Watch the full version here.
updated 6:43 AM EDT, Thu May 23, 2013

Ai Weiwei, the controversial Chinese artist-activist, has released a music single and video inspired by his harrowing detention by the government.
updated 2:13 AM EDT, Fri May 24, 2013

CNN's Christiane Amanpour and Nic Robertson give their insight on the brutal murder of a man in broad daylight.
updated 10:15 AM EDT, Thu May 23, 2013

Imagine if you could paint a working light switch directly onto your wall, without any need for sockets, cables or wiring. Well, now you can.
updated 10:45 AM EDT, Thu May 23, 2013

A rare Apple 1 computer, with only 50 in existence today, could sell at auction for $400,000.
updated 1:14 PM EDT, Tue May 21, 2013

Did you know that hurricanes can also produce tornadoes? Read facts you didn't know about destructive twisters.
updated 7:19 AM EDT, Thu May 23, 2013

The World Economic Forum has declared Egypt one of the most dangerous places for tourists, above Yemen and Pakistan in terms of risks for visitors.
updated 5:07 PM EDT, Thu May 23, 2013

Doctors used an experimental technique never tried before on humans to save the life of a six-week-old baby from a rare lung condition.

Five years after the 2008 Olympics construction boom, new Beijing hotels have steadily cropped up.