Report: Turkish police identify suspect in U.S. woman's death
updated 9:50 PM EST, Thu February 21, 2013
STORY HIGHLIGHTS
Police search for the man in southern Turkey
They distribute his picture at border checkpoints
Sarai Sierra went missing in January while on a solo trip
Her body was found earlier this month
(CNN) -- Turkish police have identified the man suspected of killing American tourist Sarai Sierra, whose body was found earlier this month, CNN affiliate CNN Turk reported Thursday.
Police are now looking for the suspect, identified only as "Ziya T.," in the southern province of Hatay, where he has family, CNN Turk reported.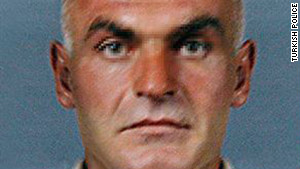 Turkish police are looking for a suspect in the death of American tourist Sarai Sierra, identified only as "Ziya T."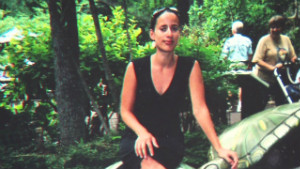 Missing American woman found dead
Police distributed a picture of him at all border checkpoints in case he tries to leave the country.
Sierra, a mother and amateur photographer from Staten Island, New York, went missing January 22 while on a solo trip. Her body was found February 2 near ancient stone walls in Istanbul, according to the semi-official Anatolian news agency.
Police suspect the 33-year-old was killed at a different location than where she was found.
Sierra went to Turkey on January 7 and was due to return home January 22.
Earlier this month, CNN Turk reported police detained a Turkish man with whom Sierra was in contact.
Authorities collected DNA samples from 21 people, including three foreigners. It was not immediately known whether "Ziya T." was among them.
Slain photographer's family sells her photos online

Part of complete coverage on
updated 9:22 PM EDT, Thu May 23, 2013

"It's always the one we feared, the lone wolf that can come from nowhere and not be on our radar," said ex-London police chief John Yates.

Learn about one woman's tireless battle against sex slavery in the Philippines, with Manny Pacquiao in her corner. Watch the full version here.
updated 6:43 AM EDT, Thu May 23, 2013

Ai Weiwei, the controversial Chinese artist-activist, has released a music single and video inspired by his harrowing detention by the government.
updated 10:09 PM EDT, Thu May 23, 2013

CNN's Christiane Amanpour and Nic Robertson give their insight on the brutal murder of a man in broad daylight.
updated 10:15 AM EDT, Thu May 23, 2013

Imagine if you could paint a working light switch directly onto your wall, without any need for sockets, cables or wiring. Well, now you can.
updated 10:45 AM EDT, Thu May 23, 2013

A rare Apple 1 computer, with only 50 in existence today, could sell at auction for $400,000.
updated 1:14 PM EDT, Tue May 21, 2013

Did you know that hurricanes can also produce tornadoes? Read facts you didn't know about destructive twisters.
updated 7:19 AM EDT, Thu May 23, 2013

The World Economic Forum has declared Egypt one of the most dangerous places for tourists, above Yemen and Pakistan in terms of risks for visitors.
updated 5:07 PM EDT, Thu May 23, 2013

Doctors used an experimental technique never tried before on humans to save the life of a six-week-old baby from a rare lung condition.

Five years after the 2008 Olympics construction boom, new Beijing hotels have steadily cropped up.