Report: Turkish police identify suspect in U.S. woman's death
updated 9:50 PM EST, Thu February 21, 2013
STORY HIGHLIGHTS
Police search for the man in southern Turkey
They distribute his picture at border checkpoints
Sarai Sierra went missing in January while on a solo trip
Her body was found earlier this month
(CNN) -- Turkish police have identified the man suspected of killing American tourist Sarai Sierra, whose body was found earlier this month, CNN affiliate CNN Turk reported Thursday.
Police are now looking for the suspect, identified only as "Ziya T.," in the southern province of Hatay, where he has family, CNN Turk reported.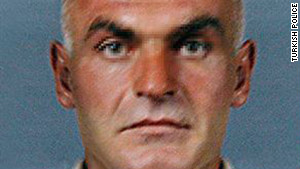 Turkish police are looking for a suspect in the death of American tourist Sarai Sierra, identified only as "Ziya T."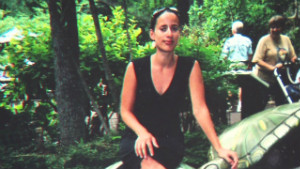 Missing American woman found dead
Police distributed a picture of him at all border checkpoints in case he tries to leave the country.
Sierra, a mother and amateur photographer from Staten Island, New York, went missing January 22 while on a solo trip. Her body was found February 2 near ancient stone walls in Istanbul, according to the semi-official Anatolian news agency.
Police suspect the 33-year-old was killed at a different location than where she was found.
Sierra went to Turkey on January 7 and was due to return home January 22.
Earlier this month, CNN Turk reported police detained a Turkish man with whom Sierra was in contact.
Authorities collected DNA samples from 21 people, including three foreigners. It was not immediately known whether "Ziya T." was among them.
Slain photographer's family sells her photos online

Part of complete coverage on
updated 6:17 PM EDT, Tue May 21, 2013

The image of the Gaza boy and his father under a hail of Israeli bullets became a powerful symbol. Now Israel insists its military is not to blame.
updated 6:35 AM EDT, Wed May 22, 2013

The tornado that ripped through Oklahoma saw teachers rise to be surrogate parents, protectors and heroes, according to LZ Granderson.
updated 1:14 PM EDT, Tue May 21, 2013

Did you know that hurricanes can also produce tornadoes? Read facts you didn't know about destructive twisters.
updated 12:41 AM EDT, Wed May 22, 2013

Prime Minister Shinzo Abe calls women "Japan's most underutilized resource," yet traditions have been hard to overcome.
updated 7:21 AM EDT, Wed May 22, 2013

Myanmar's Muslims have generally coexisted with the Buddhist majority. But ethnic fault lines are exposed as it emerges from military rule.
updated 5:30 PM EDT, Tue May 21, 2013

CNN's Christiane Amanpour speaks with Foreign Minister Hoshyar Zebari about the new wave of violence rocking Iraq.
updated 1:21 AM EDT, Wed May 22, 2013

A quarter century after his death, American pop artist Andy Warhol has popped up in China again after his first and only trip to the country in 1982.
updated 5:25 AM EDT, Wed May 22, 2013

Revolutionary "bionic exoskeletons," like the metal suit worn by comic book hero Tony Stark, may be closer than you think.
updated 3:51 PM EDT, Tue May 21, 2013

Photos: From Sharon Stone to Matt Damon, browse through the best from the Cannes red carpet this year.

Damnit we have work to do ... but not before we have another go at this annoyingly difficult web-based game.