3 girls found dead in India well; mother calls for culprits to be hanged
updated 9:12 AM EST, Thu February 21, 2013
STORY HIGHLIGHTS
NEW: Four people are being questioned in the case, the district police chief says
The bodies of three girls aged 6, 9 and 11 are found at the bottom of a well
Police say initial medical reports suggest the girls were sexually assaulted
The girls' mother says police should have acted more quickly
New Delhi (CNN) -- The mother of three girls who were found dead at the bottom of a well in western India after they were allegedly raped has called for those responsible to be caught and publicly hanged.
The bodies of the three girls -- aged 6, 9 and 11 -- were found in the well in Bhandara district in Maharashtra state on Saturday, police said.
They were reported missing two days earlier, said A.R. Tiwari, a local police inspector.
The shocking news comes as India is still reeling from the horrific case in New Delhi in which five men and a juvenile are accused of gang raping and murdering a 23-year-old woman in December. The five men are currently on trial.
Opinion: India can learn respect for women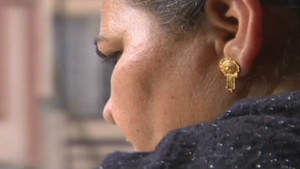 India rape case drags on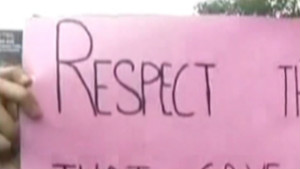 Report: India has failed its children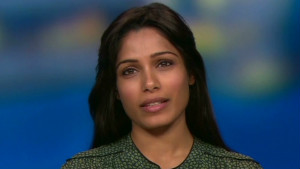 'Slumdog' star weighs in on gang rape
Preliminary medical reports suggest the girls drowned, and that they had been sexually assaulted, Tiwari said.
Four people are being questioned in connection with the assault, district police chief Arti Singh told CNN Thursday. No one has yet been arrested.
A local police officer in charge of the area where the incident took place has been suspended and replaced by Tiwari, she said.
In an interview with CNN affiliate IBN Thursday, the victims' mother said police didn't respond quickly enough to the girls' disappearance.
Challenges of being a woman in India
"Had the police searched for the girls in the neighboring areas, then they would have been found," said the woman, whose identity was withheld in accordance with Indian laws protecting the victims and families in sexual assault cases.
But police denied her allegations.
"We acted promptly," Tiwari said. "Wireless messages were issued the same day and police teams fanned out to find the girls."
The mother is nonetheless urging police to catch those responsible quickly.
"I appeal to the government to capture the culprits and hang them in public," she said.

Part of complete coverage on
updated 12:39 PM EDT, Mon May 20, 2013

No solutions to the violence and total confusion is no longer just news, but a terrifying daily reality. Has Nigeria descended into civil war?
updated 4:17 AM EDT, Mon May 20, 2013

On the eve of the French Open, attention turns to the illness that has struck down several players. Why is it hitting tennis so hard?
updated 10:09 AM EDT, Mon May 20, 2013

Daycare, hour-long lunch breaks, free medicine? Not all of Bangladesh's factories are sweatshops, but many fear the crisis will hit them hard.
updated 9:14 AM EDT, Mon May 20, 2013

A group of bright minds at California Institute of Technology invented the 'toilet of the future,' a solar-powered wc that could save lives.
updated 9:15 AM EDT, Mon May 20, 2013

Chinese Premier is meeting India's leaders just weeks after raising the stakes in one of Asia's least understood and longest running disputes.
updated 7:15 AM EDT, Mon May 20, 2013

Despite unemployment being close to 12%, Italians are snubbing traditional jobs no longer viewed as attractive -- like pizza-making.
updated 11:07 AM EDT, Mon May 20, 2013

The woman behind the Chelsea Flower Show talks with CNN about the preparations and the 100th anniversary of the iconic horticultural gathering.
updated 7:38 PM EDT, Sun May 19, 2013

CNN's Dan Rivers reports on the influx of companies into Myanmar after the country opened up to foreign business.
updated 3:14 PM EDT, Thu May 16, 2013

Boxing legend Manny Pacquiao is using his hero status to fight human trafficking in the Philippines, pushing for an anti-trafficking law.
updated 11:22 AM EDT, Mon May 20, 2013

On Wednesday, NASA officials announced a serious problem with the Kepler satellite, the world's most successful planet-finding machine.
updated 9:54 AM EDT, Fri May 17, 2013

Anthony Bourdain discovers a American style, fast-food chicken restaurant that opened in Libya after the revolution -- and became a hit instantly.
updated 2:22 PM EDT, Mon May 20, 2013

As we mark 140 years since blue jeans were invented, we want to see the best and worst ways you've worn denim through the years.