Mrs. Lincoln seeks a baby-sitter in newly published letter
updated 5:58 PM EST, Thu February 21, 2013
STORY HIGHLIGHTS
Mary Todd Lincoln requests a baby-sitter in the 1864 letter
She needed someone to watch their 11-year-old son, Tad
The letter is being offered for sale, valued at $15,000
(CNN) -- President Abraham Lincoln and his wife, Mary Todd, needed a baby-sitter.
It was April 18, 1864, and the Lincolns had planned to go to a fair in Baltimore, returning the next day. They needed someone to watch their 11-year-old son, Tad.
A newly published letter from Mrs. Lincoln requesting a sitter gives rare insight into the family's life inside the Lincoln White House, showing one way the family had to juggle their busy schedules, just like everyone else.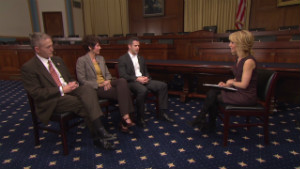 Lessons for Congress from 'Lincoln'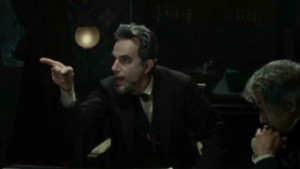 Congressman: 'Lincoln' got it wrong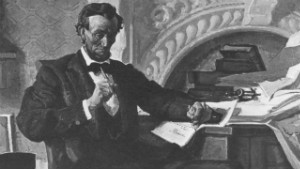 1865: Lincoln talks of 'sin of slavery'
The letter is being offered for sale by the Raab Collection, a dealer in historical documents, valued at $15,000.
It's not long -- just one line -- but the signed letter is in the first lady's hand.
"Hon. Mr. Harrington, We would like to have the services of Charles from today, at 2 P.M. until tomorrow at 11 A.M. Very Resp. Mrs. Lincoln."
"Charles" was Charles Forbes, a Treasury Department employee who was detailed to the Lincolns and often served as the president's valet, footman, messenger or attendant, according to the Raab Collection.
George Harrington was assistant secretary of the Treasury and Forbes' boss and handled personal financial matters for the Lincolns.
"Children in the White House have always held a great fascination with the American people," said Nathan Raab, vice president of the Raab Collection. "It shows the president and first lady at their most personal, their most human."
Mary Todd Lincoln ended up not going to the Baltimore event, likely too burdened with preparations for a reception the next night, the final White House reception of the season, Raab says.
Forbes' close family relationship soured a year later when President Lincoln was assassinated. Forbes was seated outside the president's box at Ford's Theatre and was the one who allowed the assassin, John Wilkes Booth, to enter. Forbes and the president's guard then left for a drink, leaving Lincoln unattended, Raab says.
Mary Todd Lincoln ended up blaming Forbes for her husband's death.
"Lincoln," a film about the 16th president and his battle to end slavery, is up for 12 Academy Awards this year, including best picture. The ceremony is scheduled to be broadcast Sunday night.

Part of complete coverage on
updated 12:39 PM EDT, Mon May 20, 2013

No solutions to the violence and total confusion is no longer just news, but a terrifying daily reality. Has Nigeria descended into civil war?
updated 4:17 AM EDT, Mon May 20, 2013

On the eve of the French Open, attention turns to the illness that has struck down several players. Why is it hitting tennis so hard?
updated 10:09 AM EDT, Mon May 20, 2013

Daycare, hour-long lunch breaks, free medicine? Not all of Bangladesh's factories are sweatshops, but many fear the crisis will hit them hard.
updated 9:14 AM EDT, Mon May 20, 2013

A group of bright minds at California Institute of Technology invented the 'toilet of the future,' a solar-powered wc that could save lives.
updated 9:15 AM EDT, Mon May 20, 2013

Chinese Premier is meeting India's leaders just weeks after raising the stakes in one of Asia's least understood and longest running disputes.
updated 7:15 AM EDT, Mon May 20, 2013

Despite unemployment being close to 12%, Italians are snubbing traditional jobs no longer viewed as attractive -- like pizza-making.
updated 11:07 AM EDT, Mon May 20, 2013

The woman behind the Chelsea Flower Show talks with CNN about the preparations and the 100th anniversary of the iconic horticultural gathering.
updated 7:38 PM EDT, Sun May 19, 2013

CNN's Dan Rivers reports on the influx of companies into Myanmar after the country opened up to foreign business.
updated 3:14 PM EDT, Thu May 16, 2013

Boxing legend Manny Pacquiao is using his hero status to fight human trafficking in the Philippines, pushing for an anti-trafficking law.
updated 11:22 AM EDT, Mon May 20, 2013

On Wednesday, NASA officials announced a serious problem with the Kepler satellite, the world's most successful planet-finding machine.
updated 9:54 AM EDT, Fri May 17, 2013

Anthony Bourdain discovers a American style, fast-food chicken restaurant that opened in Libya after the revolution -- and became a hit instantly.
updated 2:22 PM EDT, Mon May 20, 2013

As we mark 140 years since blue jeans were invented, we want to see the best and worst ways you've worn denim through the years.