Mrs. Lincoln seeks a baby-sitter in newly published letter
updated 5:58 PM EST, Thu February 21, 2013
STORY HIGHLIGHTS
Mary Todd Lincoln requests a baby-sitter in the 1864 letter
She needed someone to watch their 11-year-old son, Tad
The letter is being offered for sale, valued at $15,000
(CNN) -- President Abraham Lincoln and his wife, Mary Todd, needed a baby-sitter.
It was April 18, 1864, and the Lincolns had planned to go to a fair in Baltimore, returning the next day. They needed someone to watch their 11-year-old son, Tad.
A newly published letter from Mrs. Lincoln requesting a sitter gives rare insight into the family's life inside the Lincoln White House, showing one way the family had to juggle their busy schedules, just like everyone else.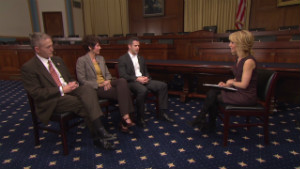 Lessons for Congress from 'Lincoln'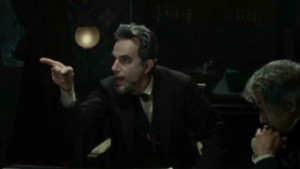 Congressman: 'Lincoln' got it wrong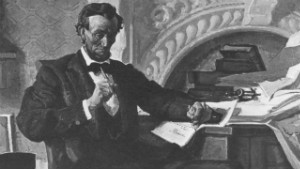 1865: Lincoln talks of 'sin of slavery'
The letter is being offered for sale by the Raab Collection, a dealer in historical documents, valued at $15,000.
It's not long -- just one line -- but the signed letter is in the first lady's hand.
"Hon. Mr. Harrington, We would like to have the services of Charles from today, at 2 P.M. until tomorrow at 11 A.M. Very Resp. Mrs. Lincoln."
"Charles" was Charles Forbes, a Treasury Department employee who was detailed to the Lincolns and often served as the president's valet, footman, messenger or attendant, according to the Raab Collection.
George Harrington was assistant secretary of the Treasury and Forbes' boss and handled personal financial matters for the Lincolns.
"Children in the White House have always held a great fascination with the American people," said Nathan Raab, vice president of the Raab Collection. "It shows the president and first lady at their most personal, their most human."
Mary Todd Lincoln ended up not going to the Baltimore event, likely too burdened with preparations for a reception the next night, the final White House reception of the season, Raab says.
Forbes' close family relationship soured a year later when President Lincoln was assassinated. Forbes was seated outside the president's box at Ford's Theatre and was the one who allowed the assassin, John Wilkes Booth, to enter. Forbes and the president's guard then left for a drink, leaving Lincoln unattended, Raab says.
Mary Todd Lincoln ended up blaming Forbes for her husband's death.
"Lincoln," a film about the 16th president and his battle to end slavery, is up for 12 Academy Awards this year, including best picture. The ceremony is scheduled to be broadcast Sunday night.

Part of complete coverage on
updated 1:14 PM EDT, Tue May 21, 2013

Did you know that hurricanes can also produce tornadoes? Read facts you didn't know about destructive twisters.
updated 11:51 AM EDT, Tue May 21, 2013

Ten years later, acid attack victim Sonali Mukherjee still fights for justice and appeared on India's "Who Wants to be a Millionaire" to pay for treatment.
updated 1:21 AM EDT, Wed May 22, 2013

A quarter century after his death, American pop artist Andy Warhol has popped up in China again after his first and only trip to the country in 1982.

Just three years ago, Myanmar was being brutally led by one of the world's most repressive military regimes; today, it is a fledgling democracy.
updated 12:39 PM EDT, Mon May 20, 2013

No solutions to the violence and total confusion is no longer just news, but a terrifying daily reality. Has Nigeria descended into civil war?
updated 6:54 AM EDT, Tue May 21, 2013

A microscope slide with a trace of the late Indian independence leader Mahatma Gandhi's blood is up for auction in England.
updated 6:32 AM EDT, Tue May 21, 2013

No longer grounded for battery problems, United's Dreamliner 787 Flight 1 sped down a Houston runway, en route to Chicago O'Hare.
updated 6:12 AM EDT, Tue May 21, 2013

AC Milan striker Mario Balotelli gets personal with CNN's Pedro Pinto in this quickfire interview.
updated 9:54 AM EDT, Fri May 17, 2013

Anthony Bourdain discovers an American style, fast-food chicken restaurant that opened in Libya after the revolution -- and became an instant hit.

A growing number of Chinese couples are opting for fantasy pre-wedding photography, with a price tag ranging from $500 to $20,000.