Inmate found hanged in 'Prisoner X' case, document says
updated 1:02 PM EST, Tue February 19, 2013
STORY HIGHLIGHTS
NEW: Zygier "never had any connection" with Australian security services, Israel's PM says
Israel's parliament is investigating the case, Netanyahu urges quiet
Australian TV says Zygier is an Australian-Israeli dual citizen
Jerusalem (CNN) -- An inmate who died in an Israeli prison was "found hanging in the shower of his security cell," a court document released Tuesday said, the latest detail to filter out of Israel in what has become known as the "Prisoner X" case.
Read more: Israel to investigate arrest, death of 'Prisoner X'
The news emerged after an Israeli court lifted part of a gag order on the case. The document detailing the manner of death said that a sheet connected to the window of a bathroom was tied around his throat.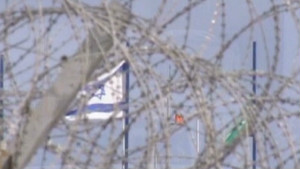 Who was Israel's 'Prisoner X'?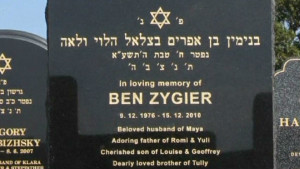 Mystery death of Israel's 'Prisoner X'
The case has stirred interest across the world.
The fate of the man dubbed "Prisoner X" is now the subject of an investigation by Israel's parliament. Prime Minister Benjamin Netanyahu pleaded over the weekend for details to be kept quiet, warning "overexposure of security and intelligence activity" could harm Israel's security.
Israel's 'Prisoner X': Death of man with alleged spy agency links
The Australian Broadcasting Corporation has identified the prisoner as Ben Zygier, an Australian-Israeli dual citizen. It reported Tuesday that he had reported "every aspect of his work" for the Mossad, Israel's spy agency, to the Australian Security Intelligence Organization.
Zygier reportedly committed suicide in Israel's Ayalon Prison in December 2010, about 10 months after his arrest, according to ABC. His incarceration was a state secret, and Israel has never confirmed the prisoner's name or how he died.
ABC, citing unnamed sources, reported Tuesday that Zygier gave Australia "comprehensive detail about a number of Mossad operations, including plans for a top-secret mission in Italy that had been years in the making." Zygier helped Mossad set up a European communications company that sold electronics to Arab countries and Iran, according to the network.
He met with Australian intelligence during a trip back to Australia, ABC reported. It wasn't clear who approached whom -- but ABC said it "believes" Zygier was arrested after Mossad discovered his contact with ASIO, fearing he had given up Israeli secrets.
In a statement Tuesday, Netanyahu's office stressed that Zygier "never had any connection with the security and organizational services of Australia."
"Between Israel and all its organizations and between Australia and the Australian Security services, there is excellent cooperation, full coordination and full transparency about all the subjects on the agenda," the prime minister's office said.
It's the first time the Israeli government has identified "Prisoner X" by his real name.

Part of complete coverage on
updated 3:14 PM EDT, Thu May 16, 2013

Boxing legend Manny Pacquiao is using his hero status to fight human trafficking in the Philippines, pushing for an anti-trafficking law.
updated 6:25 PM EDT, Thu May 16, 2013

The U.N. says 70% of rapes committed in Somalia are carried out by men in military uniform. CNN's Nima Elbagir reports.
updated 8:38 AM EDT, Fri May 17, 2013

Christiane Amanpour writes an open letter to girls of the world, saying it is time to end the discrimination against girls in education.
updated 3:12 PM EDT, Fri May 17, 2013

Fans gasped when David Beckham wore a sarong. Then there was the nail polish and tattoos. But his masculinity was never in doubt.
updated 10:54 AM EDT, Fri May 17, 2013

Albinos in Tanzania have been attacked and killed because some people believe their body parts bring good luck. But one albino is fighting back.
updated 8:50 AM EDT, Fri May 17, 2013

Terrible results for Dell mean the future seems anything but bright for the PC industry despite a flurry of attempted innovations.
updated 12:00 PM EDT, Fri May 17, 2013

Mario Balotelli has delivered his verdict on his time in the English Premier League -- the AC Milan striker couldn't be happier to have left England.
updated 7:04 AM EDT, Fri May 17, 2013

If you thought Preakness was the poor sister to Kentucky Derby, think again. CNN brings you top five facts from the prestigious horse race.
updated 7:45 PM EDT, Wed May 15, 2013

Natasha Kampusch was held for eight years in an Austrian man's basement. She talks about her road to recovery, exclusively to CNN.
updated 5:36 PM EDT, Wed May 15, 2013

From her hospital bed, Reshma tells CNN about the 17 days she spent trapped under nine stories of rubble in Bangladesh.
updated 6:12 PM EDT, Thu May 16, 2013

A room full of partygoers in San Francisco were given power over a cocktail-making robot controlled by their smartphones.
updated 11:57 AM EDT, Thu May 16, 2013

The cast of "Star Trek Into Darkness" take a break from fighting space villains to answer questions from CNN iReporters.
updated 7:48 AM EDT, Thu May 16, 2013

CNN brings you images capturing moments to remember. Look ahead to the future and chronicle our changing world.