Inmate found hanged in 'Prisoner X' case, document says
updated 1:02 PM EST, Tue February 19, 2013
STORY HIGHLIGHTS
NEW: Zygier "never had any connection" with Australian security services, Israel's PM says
Israel's parliament is investigating the case, Netanyahu urges quiet
Australian TV says Zygier is an Australian-Israeli dual citizen
Jerusalem (CNN) -- An inmate who died in an Israeli prison was "found hanging in the shower of his security cell," a court document released Tuesday said, the latest detail to filter out of Israel in what has become known as the "Prisoner X" case.
Read more: Israel to investigate arrest, death of 'Prisoner X'
The news emerged after an Israeli court lifted part of a gag order on the case. The document detailing the manner of death said that a sheet connected to the window of a bathroom was tied around his throat.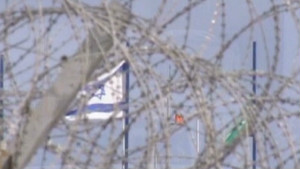 Who was Israel's 'Prisoner X'?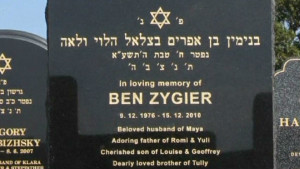 Mystery death of Israel's 'Prisoner X'
The case has stirred interest across the world.
The fate of the man dubbed "Prisoner X" is now the subject of an investigation by Israel's parliament. Prime Minister Benjamin Netanyahu pleaded over the weekend for details to be kept quiet, warning "overexposure of security and intelligence activity" could harm Israel's security.
Israel's 'Prisoner X': Death of man with alleged spy agency links
The Australian Broadcasting Corporation has identified the prisoner as Ben Zygier, an Australian-Israeli dual citizen. It reported Tuesday that he had reported "every aspect of his work" for the Mossad, Israel's spy agency, to the Australian Security Intelligence Organization.
Zygier reportedly committed suicide in Israel's Ayalon Prison in December 2010, about 10 months after his arrest, according to ABC. His incarceration was a state secret, and Israel has never confirmed the prisoner's name or how he died.
ABC, citing unnamed sources, reported Tuesday that Zygier gave Australia "comprehensive detail about a number of Mossad operations, including plans for a top-secret mission in Italy that had been years in the making." Zygier helped Mossad set up a European communications company that sold electronics to Arab countries and Iran, according to the network.
He met with Australian intelligence during a trip back to Australia, ABC reported. It wasn't clear who approached whom -- but ABC said it "believes" Zygier was arrested after Mossad discovered his contact with ASIO, fearing he had given up Israeli secrets.
In a statement Tuesday, Netanyahu's office stressed that Zygier "never had any connection with the security and organizational services of Australia."
"Between Israel and all its organizations and between Australia and the Australian Security services, there is excellent cooperation, full coordination and full transparency about all the subjects on the agenda," the prime minister's office said.
It's the first time the Israeli government has identified "Prisoner X" by his real name.

Part of complete coverage on
updated 12:39 PM EDT, Mon May 20, 2013

No solutions to the violence and total confusion is no longer just news, but a terrifying daily reality. Has Nigeria descended into civil war?
updated 5:39 AM EDT, Tue May 21, 2013

On the eve of the French Open, attention turns to the illness that has struck down several players. Why is it hitting tennis so hard?
updated 10:09 AM EDT, Mon May 20, 2013

Daycare, hour-long lunch breaks, free medicine? Not all of Bangladesh's factories are sweatshops, but many fear the crisis will hit them hard.
updated 9:14 AM EDT, Mon May 20, 2013

A group of bright minds at California Institute of Technology invented the 'toilet of the future,' a solar-powered wc that could save lives.
updated 9:15 AM EDT, Mon May 20, 2013

Chinese Premier is meeting India's leaders just weeks after raising the stakes in one of Asia's least understood and longest running disputes.
updated 7:15 AM EDT, Mon May 20, 2013

Despite unemployment being close to 12%, Italians are snubbing traditional jobs no longer viewed as attractive -- like pizza-making.
updated 11:07 AM EDT, Mon May 20, 2013

The woman behind the Chelsea Flower Show talks with CNN about the preparations and the 100th anniversary of the iconic horticultural gathering.
updated 7:38 PM EDT, Sun May 19, 2013

CNN's Dan Rivers reports on the influx of companies into Myanmar after the country opened up to foreign business.
updated 3:14 PM EDT, Thu May 16, 2013

Boxing legend Manny Pacquiao is using his hero status to fight human trafficking in the Philippines, pushing for an anti-trafficking law.
updated 11:22 AM EDT, Mon May 20, 2013

On Wednesday, NASA officials announced a serious problem with the Kepler satellite, the world's most successful planet-finding machine.
updated 9:54 AM EDT, Fri May 17, 2013

Anthony Bourdain discovers a American style, fast-food chicken restaurant that opened in Libya after the revolution -- and became a hit instantly.
updated 2:22 PM EDT, Mon May 20, 2013

As we mark 140 years since blue jeans were invented, we want to see the best and worst ways you've worn denim through the years.