Have the courage to deal with cyber war
updated 9:19 AM EST, Tue February 19, 2013
STORY HIGHLIGHTS
Obama administration beefing up effort to counter cyberattacks
Michael Hayden says emphasis is on striking first, as the U.S. does with drone attacks
Ex-CIA director says drone policy reflects lack of consensus on handling prisoners
Hayden: Is killing terrorists preferred because of division over how to try them?
Editor's note: Gen. Michael V. Hayden, who was appointed by President George W. Bush as CIA director in 2006 and served until February 2009, is a principal with the Chertoff Group, a security consulting firm. He serves on the boards of several defense firms and is a distinguished visiting professor at George Mason University.
(CNN) -- Human decisions have complex roots: history, circumstance, personality, even chance.
So it's a dangerous game to oversimplify reality, isolate causation and attribute any particular course of action to one or another singular motive.
But let me tempt fate, since some recent government decisions suggest important issues for public discussion.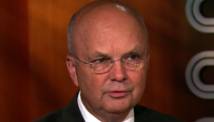 Michael Hayden
Over the past several weeks, press accounts have outlined a series of Obama administration moves dealing with the cyberdefense of the United States.
According to one report, the Department of Defense will add some 4,000 personnel to U.S. Cyber Command, on top of a current base of fewer than a thousand. The command will also pick up a "national defense" mission to protect critical infrastructure by disabling would-be aggressors.
A second report reveals another administration decision, very reminiscent of the Bush Doctrine of preemption, to strike first when there is imminent danger of serious cyberattack against the United States.
Both of these represent dramatic and largely welcome moves.
But they also suggest the failure of a deeper national policy process and, more importantly, the failure to develop national consensus on some very difficult issues.
Chinese military leading cyber attacks
Let me reason by analogy, and in this case the analogy is the program of targeted killings supported and indeed expanded by the Obama administration. Again, I have no legal or moral objections to killing those who threaten us. We are, as the administration rightly holds, in a global state of war with al Qaeda and its affiliates.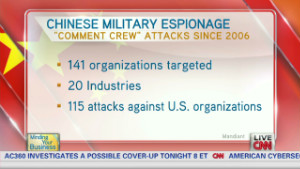 Report: Chinese Army unit behind hacking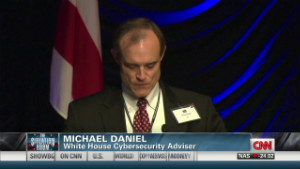 Safeguarding against cyber attacks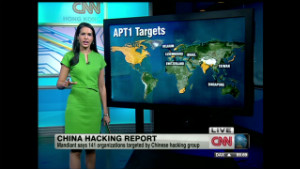 Trac