U.S. delegation seeks release of contractor in Cuba
updated 7:11 AM EST, Tue February 19, 2013
STORY HIGHLIGHTS
U.S. congressional delegation arrives in Havana
Alan Gross has been held since 2009; family says he has health problems
Previous attempts to win Gross's release have been unsuccessful
Havana (CNN) -- The U.S. government is applying new pressure on Cuba to release an American contractor, who officials say suffers from chronic health problems.
One of the largest congressional delegations to the island in recent memory arrived in Havana on Monday with hopes of freeing Alan Gross.
Gross is serving a 15-year jail sentence for bringing banned satellite communications equipment into Cuba as part of a State Department program to spread democracy.
Gross, who has been held since 2009, said he was working to connect Cuba's small Jewish community to the Internet. But Cuban authorities said he had imported sensitive equipment to destabilize the government.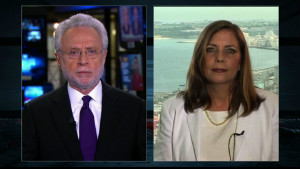 Cuban official talks about Alan Gross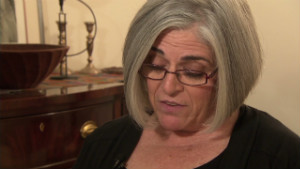 2012: Who is Alan Gross?
Gross is battling chronic health problems, according to his lawyers, family and the State Department. The Cuban government has disputed reports that his health is compromised.
The U.S. delegation was led by Patrick Leahy, chairman of the Senate Judiciary Committee. He was accompanied by fellow senators Sherrod Brown, Sheldon Whitehouse, and Debbie Stabenow, all Democrats, and Jeff Flake, a Republican. Democratic Reps Jim McGovern and Chris Van Hollen also made the trip.
"Nothing would give me greater pleasure than when we leave in a couple of days to have Alan on the plane with me," Leahy said.
Leahy traveled to Cuba last year with a similar delegation to press for Gross's release.
At that time, the group met with him in a military hospital where he is being held, and also met with Cuban president Raul Castro.
Cuban officials have not publicly commented on the arrival of the new delegation. But previously they have argued for the United States to lift a long-standing trade embargo, remove Cuba from a list of states that finance terrorism, and release five Cuban intelligence agents.
The State Department has rejected the notion of any prisoner swap and has said Havana cannot expect changes in U.S. policy until Gross is freed.
"We need a more mature policy toward Cuba," McGovern told reporters at the U.S. diplomatic mission in Havana. "The wall that separates our nations needs to be torn down."
The delegation plans to travel to Haiti on Wednesday.
Cuba accuses U.S. of lying about jailed American's health

Part of complete coverage on
updated 7:02 PM EDT, Thu May 23, 2013

When the former teacher Ingrid Loyau-Kennett saw the bloodied man wielding a knife, she tried to engage him in a conversation to distract him.
updated 6:29 AM EDT, Fri May 24, 2013

The breakdown of the education system, growing youth unemployment and insecurity swelled Boko Haram, 'Funmi Olonisakin writes.
updated 2:48 AM EDT, Fri May 24, 2013

"It's always the one we feared, the lone wolf that can come from nowhere and not be on our radar," said ex-London police chief John Yates.
updated 2:13 AM EDT, Fri May 24, 2013

Christiane Amanpour and Nic Robertson give their insight on the brutal murder of a man in broad daylight. What's behind the horrific attack?
updated 6:54 AM EDT, Fri May 24, 2013

In India, a child goes missing every eight minutes. What is behind this devastating statistic felt most by the parents left searching?

Learn about one woman's tireless battle against sex slavery in the Philippines, with Manny Pacquiao in her corner. Watch the full version here.
updated 6:43 AM EDT, Thu May 23, 2013

Ai Weiwei, the controversial Chinese artist-activist, has released a music single and video inspired by his harrowing detention by the government.
updated 6:13 AM EDT, Fri May 24, 2013

Meet Ugandan Ruganzu Bruno who uses recycled materials to create functional pieces of art, raising environmental awareness through his art.
updated 7:48 AM EDT, Fri May 24, 2013

The Germans are coming, this time in the form of the first all-German Champions League football final -- and this time, London cannot wait.
updated 7:06 AM EDT, Thu May 23, 2013

Bayern Munich's super fan Boris Becker takes a tour of London ahead of the 2013 Champions League final. What are his favorite spots?
updated 10:15 AM EDT, Thu May 23, 2013

Imagine if you could paint a working light switch directly onto your wall, without any need for sockets, cables or wiring. Well, now you can.