U.S. delegation seeks release of contractor in Cuba
updated 7:11 AM EST, Tue February 19, 2013
STORY HIGHLIGHTS
U.S. congressional delegation arrives in Havana
Alan Gross has been held since 2009; family says he has health problems
Previous attempts to win Gross's release have been unsuccessful
Havana (CNN) -- The U.S. government is applying new pressure on Cuba to release an American contractor, who officials say suffers from chronic health problems.
One of the largest congressional delegations to the island in recent memory arrived in Havana on Monday with hopes of freeing Alan Gross.
Gross is serving a 15-year jail sentence for bringing banned satellite communications equipment into Cuba as part of a State Department program to spread democracy.
Gross, who has been held since 2009, said he was working to connect Cuba's small Jewish community to the Internet. But Cuban authorities said he had imported sensitive equipment to destabilize the government.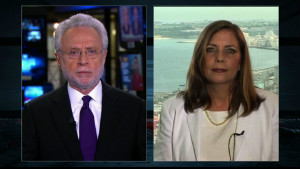 Cuban official talks about Alan Gross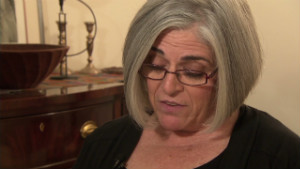 2012: Who is Alan Gross?
Gross is battling chronic health problems, according to his lawyers, family and the State Department. The Cuban government has disputed reports that his health is compromised.
The U.S. delegation was led by Patrick Leahy, chairman of the Senate Judiciary Committee. He was accompanied by fellow senators Sherrod Brown, Sheldon Whitehouse, and Debbie Stabenow, all Democrats, and Jeff Flake, a Republican. Democratic Reps Jim McGovern and Chris Van Hollen also made the trip.
"Nothing would give me greater pleasure than when we leave in a couple of days to have Alan on the plane with me," Leahy said.
Leahy traveled to Cuba last year with a similar delegation to press for Gross's release.
At that time, the group met with him in a military hospital where he is being held, and also met with Cuban president Raul Castro.
Cuban officials have not publicly commented on the arrival of the new delegation. But previously they have argued for the United States to lift a long-standing trade embargo, remove Cuba from a list of states that finance terrorism, and release five Cuban intelligence agents.
The State Department has rejected the notion of any prisoner swap and has said Havana cannot expect changes in U.S. policy until Gross is freed.
"We need a more mature policy toward Cuba," McGovern told reporters at the U.S. diplomatic mission in Havana. "The wall that separates our nations needs to be torn down."
The delegation plans to travel to Haiti on Wednesday.
Cuba accuses U.S. of lying about jailed American's health

Part of complete coverage on
updated 1:14 PM EDT, Tue May 21, 2013

Did you know that hurricanes can also produce tornadoes? Read facts you didn't know about destructive twisters.
updated 11:51 AM EDT, Tue May 21, 2013

Ten years later, acid attack victim Sonali Mukherjee still fights for justice and appeared on India's "Who Wants to be a Millionaire" to pay for treatment.
updated 1:21 AM EDT, Wed May 22, 2013

A quarter century after his death, American pop artist Andy Warhol has popped up in China again after his first and only trip to the country in 1982.

Just three years ago, Myanmar was being brutally led by one of the world's most repressive military regimes; today, it is a fledgling democracy.
updated 12:39 PM EDT, Mon May 20, 2013

No solutions to the violence and total confusion is no longer just news, but a terrifying daily reality. Has Nigeria descended into civil war?
updated 6:54 AM EDT, Tue May 21, 2013

A microscope slide with a trace of the late Indian independence leader Mahatma Gandhi's blood is up for auction in England.
updated 6:32 AM EDT, Tue May 21, 2013

No longer grounded for battery problems, United's Dreamliner 787 Flight 1 sped down a Houston runway, en route to Chicago O'Hare.
updated 6:12 AM EDT, Tue May 21, 2013

AC Milan striker Mario Balotelli gets personal with CNN's Pedro Pinto in this quickfire interview.
updated 9:54 AM EDT, Fri May 17, 2013

Anthony Bourdain discovers an American style, fast-food chicken restaurant that opened in Libya after the revolution -- and became an instant hit.

A growing number of Chinese couples are opting for fantasy pre-wedding photography, with a price tag ranging from $500 to $20,000.