South African mine dispute erupts in violence
updated 11:22 AM EST, Mon February 18, 2013
STORY HIGHLIGHTS
Nine employees were shot with rubber bullets, the company says
Three security personnel sustained minor injuries, it adds
Workers Committee members are contesting the legitimacy of the National Union of Mineworkers
Johannesburg, South Africa (CNN) -- Nine mine employees were hurt Monday when Anglo American Platinum security guards shot rubber bullets to break up a confrontation between rival union groups at a mine in northwest South Africa, the company said in a statement.
The incident occurred at the company's Siphumelele mine in the Rustenburg area and involved members of the Workers Committee and shop stewards for the National Union of Mineworkers.
"As they were attempting to evacuate the NUM shop stewards who were trapped in their offices, three security personnel sustained minor injuries during this incident," the statement said.
All 12 injured employees received medical attention; none of the injuries was life-threatening, it added.
Police spokesman Brig. Thulani Ngubane said those hurt were taken to Bleskop Hospital. The shootings did not involve police, he said.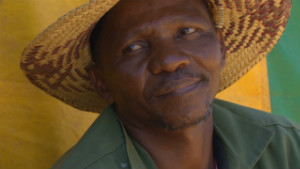 South African miners face uncertainty
"Workers committee members are contesting NUM's legitimacy at the mine and demanding that NUM vacate its offices," the company statement said. The company said it is trying to validate union membership at Rustenburg and the mines north of the Pilanesberg National Park.
Anglo American Platinum Limited, a member of the Anglo American plc Group, describes itself as the world's leading primary producer of platinum group metals, accounting for 40% of the world's newly mined platinum. Its mining, smelting and refining operations are based in South Africa.
Last fall, several major South African mining companies, including Anglo American, were involved in labor disputes with their miners that erupted in violence.
In October, police repeatedly clashed with protesters near one of Anglo American's mines, and the company fired about 12,000 striking workers who refused to attend disciplinary hearings.
The union did not immediately respond to a request for comment.
CNN's Kim Norgaard reported on this story from Johannesburg, and Tom Watkins wrote it in Atlanta.

Part of complete coverage on
updated 3:14 PM EDT, Thu May 16, 2013

Boxing legend Manny Pacquiao is using his hero status to fight human trafficking in the Philippines, pushing for an anti-trafficking law.
updated 6:25 PM EDT, Thu May 16, 2013

The U.N. says 70% of rapes committed in Somalia are carried out by men in military uniform. CNN's Nima Elbagir reports.
updated 8:38 AM EDT, Fri May 17, 2013

Christiane Amanpour writes an open letter to girls of the world, saying it is time to end the discrimination against girls in education.
updated 3:12 PM EDT, Fri May 17, 2013

Fans gasped when David Beckham wore a sarong. Then there was the nail polish and tattoos. But his masculinity was never in doubt.
updated 10:54 AM EDT, Fri May 17, 2013

Albinos in Tanzania have been attacked and killed because some people believe their body parts bring good luck. But one albino is fighting back.
updated 8:50 AM EDT, Fri May 17, 2013

Terrible results for Dell mean the future seems anything but bright for the PC industry despite a flurry of attempted innovations.
updated 12:00 PM EDT, Fri May 17, 2013

Mario Balotelli has delivered his verdict on his time in the English Premier League -- the AC Milan striker couldn't be happier to have left England.
updated 7:04 AM EDT, Fri May 17, 2013

If you thought Preakness was the poor sister to Kentucky Derby, think again. CNN brings you top five facts from the prestigious horse race.
updated 7:45 PM EDT, Wed May 15, 2013

Natasha Kampusch was held for eight years in an Austrian man's basement. She talks about her road to recovery, exclusively to CNN.
updated 5:36 PM EDT, Wed May 15, 2013

From her hospital bed, Reshma tells CNN about the 17 days she spent trapped under nine stories of rubble in Bangladesh.
updated 6:12 PM EDT, Thu May 16, 2013

A room full of partygoers in San Francisco were given power over a cocktail-making robot controlled by their smartphones.
updated 11:57 AM EDT, Thu May 16, 2013

The cast of "Star Trek Into Darkness" take a break from fighting space villains to answer questions from CNN iReporters.
updated 7:48 AM EDT, Thu May 16, 2013

CNN brings you images capturing moments to remember. Look ahead to the future and chronicle our changing world.