Teen, police officer die as crowds protest in Bahrain on 2nd anniversary of uprising
updated 7:24 AM EST, Fri February 15, 2013
STORY HIGHLIGHTS
NEW: Authorities are investigating the death and say they do not know the cause
An opposition group says Bahrain security forces killed the teen
Thursday marks the second anniversary of major unrest in Bahrain
(CNN) -- A teen and a police officer died in Bahrain clashes as protesters hit the streets Thursday on the two-year anniversary of a failed uprising in the nation, authorities said.
Authorities are investigating the Thursday morning death of a 16-year-old and trying to determine how it occurred, according to a government statement.
Read more: Bahrain strips Shiite activists of citizenship amid unrest
"We encourage people to remain calm and not spread unfounded rumors until more information becomes known," the statement said. "We reiterate the call ... upon parents to supervise the whereabouts of their children at all times in order to ensure their safety. We urge parents to keep their children at school and go about their daily routine."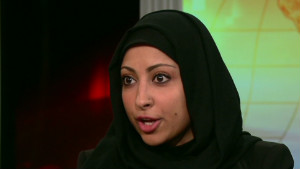 2012: Revolution deferred in Bahrain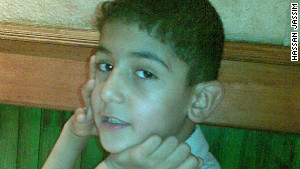 2012: Boy, 11, acquitted over protest
Al-Wefaq, Bahrain's main Shiite opposition party, said the teen was killed when he was hit by bird pellets shot by Bahraini security forces.
Police officer Mohammed Asif died late Thursday after he was hit by a "projectile" thrown by a group of protesters, according to Bahrain's interior ministry.
Major-General Tariq Hassan, chief of public security, said an investigation has been launched to find those responsible.
Protesters demonstrated in several villages around Manama, the nation's capital Thursday.
Two years ago, on February 14, protests began with many demanding political reforms and greater freedoms in the Sunni-ruled, Shiite majority nation.
Bahraini wins human rights seat amid protests, teen's death
The unrest was spurred by movements in Tunisia and Egypt. But demonstrations in Bahrain failed to gain the traction of other Arab Spring uprisings after a crackdown by authorities in the island state. The crackdown was backed by troops from nearby Saudi Arabia and the United Arab Emirates.
In November of that year, Bahrain's Independent Commission of Inquiry issued a report critical of authorities' reactions to the protests.
The independent commission, set up by the king, concluded that the police had used excessive force and torture in their response to the protests in Sunni-ruled, Shiite-majority country.
Abuse of detainees in the crackdown included beatings with metal pipes and batons, and threats of rape and electrocution, according to Mahmoud Cherif Bassiouni, the commission chairman.
The report recommended reforms to the country's law and better training of its security forces, as well as other measures.
CNN's Saad Abedine and Mohammed Jamjoom contributed to this report.

Part of complete coverage on
updated 10:27 PM EDT, Wed May 22, 2013

The nature of the London attack is not unprecedented, says one terror analyst. There's a track record of Islamist extremists targeting soldiers in the West.
updated 6:17 PM EDT, Tue May 21, 2013

The image of the Gaza boy and his father under a hail of Israeli bullets became a powerful symbol. Now Israel insists its military is not to blame.
updated 2:31 PM EDT, Wed May 22, 2013

The tornado that ripped through Oklahoma saw teachers rise to be surrogate parents, protectors and heroes, according to LZ Granderson.
updated 1:14 PM EDT, Tue May 21, 2013

Did you know that hurricanes can also produce tornadoes? Read facts you didn't know about destructive twisters.
updated 9:01 AM EDT, Wed May 22, 2013

The petite frame of 19-year-old Zoe Smith should fool nobody -- she's a weightlifting warrior who has fought stereotypes and broken a British record.
updated 12:41 AM EDT, Wed May 22, 2013

Prime Minister Shinzo Abe calls women "Japan's most underutilized resource," yet traditions have been hard to overcome.
updated 10:55 AM EDT, Wed May 22, 2013

According to the United Nations' mission in Iraq, 712 Iraqis were violently killed in April 2013. This is both normal and extraordinary.
updated 7:21 AM EDT, Wed May 22, 2013

Myanmar's Muslims have generally coexisted with the Buddhist majority. But ethnic fault lines are exposed as it emerges from military rule.
updated 10:21 PM EDT, Wed May 22, 2013

A quarter century after his death, American pop artist Andy Warhol has popped up in China again after his first and only trip to the country in 1982.
updated 10:39 AM EDT, Wed May 22, 2013

Revolutionary bionic exoskeletons like the metal suit worn by comic book hero Tony Stark may be closer than you think.