Attackers kill 3 North Korean physicians in Nigeria, official says
updated 9:28 AM EST, Fri February 15, 2013
STORY HIGHLIGHTS
The doctors were assisting a local hospital, police chief says
Ten suspects have been arrested, but police don't know who's behind the slayings
On Friday, nine health workers giving polio vaccinations were killed in Nigeria's largest city
Lagos, Nigeria (CNN) -- Three North Korean doctors serving at a hospital in Nigeria's northern Yobe state were killed early Sunday morning, police said.
There were mixed reports initially on where the victims were from, but the police chief of Yobe told CNN they were North Korean physicians assisting at Potiskum General Hospital as part of a government agreement.
The government in Pyongyang has not confirmed that the victims were North Korean nationals.
Authorities say 10 suspects are under arrest.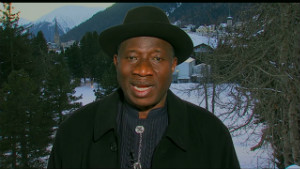 Nigerian president: Boko Haram 'threat'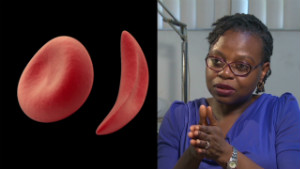 Nigerian doctor helps pregnant women
"At this point we cannot say if they are Boko Haram, hired killers or common criminals, but we have cordoned off the area and are in the process of interrogating them," Commissioner Sanusi Rufa'i said. Boko Haram is an Islamist militant group that has carried out scores of attacks across the north over the years.
READ: Nigeria captures top Boko Haram figure
The group, whose name means "Western education is forbidden," has referred to itself as the Nigerian Taliban. It seeks to overthrow the government and replace it with a regime based on Islamic law.
Sunday's predawn slayings came on the heels of another deadly attack against medical workers. On Friday, nine health workers who were administering polio vaccinations were killed in Kano, the biggest city in northern Nigeria.
The victims, eight women and one man, were working for a government program established to vaccinate people across Nigeria.

Part of complete coverage on
updated 11:45 AM EDT, Fri May 24, 2013

When the former teacher Ingrid Loyau-Kennett saw the bloodied man wielding a knife, she tried to engage him in a conversation to distract him.
updated 6:53 AM EDT, Fri May 24, 2013

A man dressed up as a woman to expose sexual harassment in Egypt -- and says he can't imagine how women put up with the daily abuse.
updated 6:29 AM EDT, Fri May 24, 2013

The breakdown of the education system, growing youth unemployment and insecurity swelled Boko Haram, 'Funmi Olonisakin writes.
updated 8:51 AM EDT, Fri May 24, 2013

"It's always the one we feared, the lone wolf that can come from nowhere and not be on our radar," said ex-London police chief John Yates.
updated 2:13 AM EDT, Fri May 24, 2013

Christiane Amanpour and Nic Robertson give their insight on the brutal murder of a man in broad daylight. What's behind the horrific attack?
updated 6:54 AM EDT, Fri May 24, 2013

In India, a child goes missing every eight minutes. What is behind this devastating statistic felt most by the parents left searching?

Learn about one woman's tireless battle against sex slavery in the Philippines, with Manny Pacquiao in her corner. Watch the full version here.
updated 6:43 AM EDT, Thu May 23, 2013

Ai Weiwei, the controversial Chinese artist-activist, has released a music single and video inspired by his harrowing detention by the government.
updated 7:56 AM EDT, Fri May 24, 2013

Meet Ugandan Ruganzu Bruno who uses recycled materials to create functional pieces of art, raising environmental awareness through his art.
updated 8:27 AM EDT, Fri May 24, 2013

The Germans are coming, this time in the form of the first all-German Champions League football final -- and this time, London cannot wait.
updated 7:06 AM EDT, Thu May 23, 2013

Bayern Munich's super fan Boris Becker takes a tour of London ahead of the 2013 Champions League final. What are his favorite spots?
updated 10:15 AM EDT, Thu May 23, 2013

Imagine if you could paint a working light switch directly onto your wall, without any need for sockets, cables or wiring. Well, now you can.