Iran claims released footage is from downed U.S. drone
updated 1:38 PM EST, Thu February 7, 2013
STORY HIGHLIGHTS
The footage was released by Iranian state media and placed on YouTube
Iran claims it downed the plane in 2011
Obama in the past asked for the drone back
(CNN) -- Iran says it has decoded and released footage from a U.S. drone that it downed more than a year ago.
The black and white aerial footage, which Iran claims was from a RQ-170 spy plane, was aired by Iranian news agencies and placed on YouTube.
A man, identified in Iranian media as Islamic Revolutionary Guards Corps Brig. Gen. Amir Ali Hajizadeh, narrates parts of the footage.
Key U.S. official defends use of drones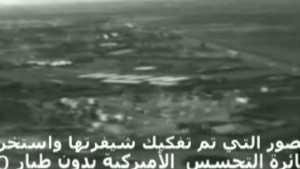 Questions on Iran claim of hacked drone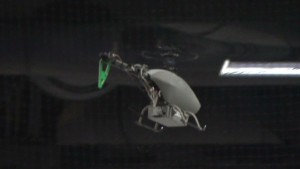 FBI used drones in hostage rescue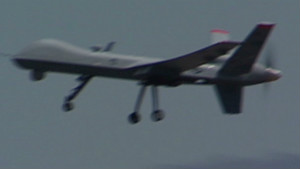 Targeting American terrorists overseas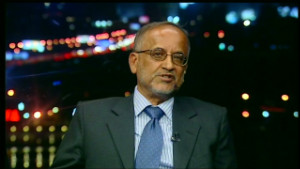 Man's son and grandson killed by drones
"This aircraft has carried out many operations in the countries around Iran," the narrator says. "In the operations taken place in Pakistan, this aircraft guided many of the clashes ..."
The narrator also says that some of the footage shows the drone near Kandahar Airfield in southern Afghanistan.
CNN can not independently verify the authenticity of the video. Also CNN could not immediately reach Pentagon officials for comment.
Iran had said it downed the drone on December 4, 2011, near Kashmar in the country's northeast, some 225 kilometers (140 miles) from the border with Afghanistan.
A dangerous new world of drones
At the time, U.S. officials acknowledged that the drone was missing and President Barack Obama asked Iran to return it.
"We've asked for it back. We'll see how the Iranians respond," Obama said later that month.
At the time, Iranian military officials vowed not to return the plane.
This claim from Tehran comes at the same time that the U.S. drone program is being heavily debated in Washington.
John Brennan, Obama's pick to head the CIA, has been one of the architects of the drone campaign against al Qaeda and its allies for the past four years.
Senators will get to grill on him Thursday at his confirmation hearing.
Also Thursday, the Senate Intelligence Committee will receive a classified drone policy document that seeks to justify the administration's policy of targeting Americans overseas via drone attacks, a topic that has stirred controversies recently.
CNN's Samson Desta, John Raedler, Yousuf Basil and Neda Farshbaf contributed to this report.

Part of complete coverage on
updated 11:09 AM EDT, Fri March 15, 2013

Farmers are on their way to tend their crops when a missile slams into their midst, thrusting shrapnel in all directions.
updated 3:19 PM EDT, Tue March 12, 2013

Click through our gallery to learn more about the varied appearances of drones.
updated 10:51 AM EST, Fri March 8, 2013

Drone warfare has always been a controversial method of war. But it became virtually sensational during the heated discussion over John Brennan's nomination to be CIA chief.
updated 5:46 PM EST, Wed March 6, 2013

Senators ask U.S. Attorney General Eric Holder questions about the possible use of drones within the United States.
updated 5:53 PM EST, Wed March 6, 2013

Attorney General Eric Holder is not entirely ruling out a scenario under which a drone strike would be ordered against Americans on U.S. soil, but says it has never been done previously and he could only see it being considered in an extraordinary circumstance.
updated 9:57 AM EST, Thu March 7, 2013

Rep. Steny Hoyer (D-MD) on Attorney General Eric Holder's comments on authorizing use of lethal force in U.S.
updated 7:18 PM EST, Tue March 5, 2013

We are going to be hearing more and more about drones in American skies.
updated 8:20 AM EDT, Thu July 12, 2012

Drones are currently a growth industry in the aviation sector, with scores of new companies competing for a slice of the market.
updated 7:39 PM EST, Wed March 6, 2013

Brian Todd reports on an Alitalia pilot's report of spotting a drone flying near JFK airport in New York on Monday.
updated 3:43 PM EST, Fri February 8, 2013

Here are some key facts about the U.S. drone program, including how and when they are used, and where.
updated 11:12 AM EST, Fri February 15, 2013

The use of drones to carry out military strikes is controversial, to say the least.
updated 1:36 PM EST, Fri February 8, 2013

CNN's Nic Robertson gives you the ins and outs of drones from their military to civilian uses.
updated 9:23 AM EST, Sat February 23, 2013

A list of 22 techniques for evading drone strikes shows that militants are trying to share their knowledge and reduce the number of casualties that American attacks are costing them.