Coca-Cola CEO: Act to fix unemployment
updated 11:50 PM EST, Wed February 6, 2013
STORY HIGHLIGHTS
Coke CEO says companies need to help find solution to rising global unemployment
ILO predicts 202 million people will be jobless in 2013, up 5.1 million from 2012
In June 2012, Coke announced plans to re-enter Myanmar after 60 year absence
In 2012, developing economies in Asia, Africa contributed most to global jobless numbers
Correction: A previous version of this story was mistakenly based on comments from a CNN interview with Coca-Cola CEO Muhtar Kent from the 2012 Davos World Economic Forum.
(CNN) -- Global unemployment is rising, with youth feeling the brunt, and companies need to find solutions to set jobseekers on "a clearer path to success," according to Coca-Cola CEO Muhtar Kent.
"It's a matter for government, it's a matter for business, it's a matter for civil society," Kent told CNN's Richard Quest recently at the World Economic Forum in Davos, Switzerland.
"It's a matter for all of us. You cannot have a major part of society unhappy because they don't have anywhere to go to work. That cannot continue."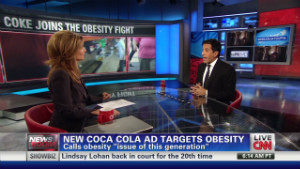 Coca-Cola weighs in on obesity fight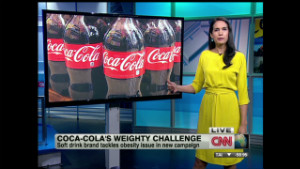 Coke's new ad campaign targets obesity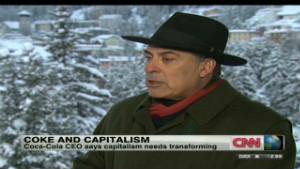 Coke and capitalism
The International Labor Organization, a United Nations agency which oversees global labor standards, reported in January that 5.1 million people will be unable to find a job in 2013.
The ILO forecasts a total of 202 million people around the world will be unemployed this year -- a number equal to nearly two thirds of the entire population of the United States.
"We have to not go into a corner and wait for the storm to pass," said Kent, who stressed that companies must continue to invest in their businesses. "Without investment there will not be growth, and without growth there will not be employment."
Despite the 2008 global financial crisis, the eurozone's sovereign debt challenges and China's slower-growing economy, Kent says investment can still be justified and points to Coca-Cola's own recent practices.
In June 2012, Coke announced plans to return to Myanmar after a six decade absence.
"We certainly in the last four, five years have continued to invest in our business... have seen opportunities for growth all around the world despite all the difficulties in 2008 and 2009," he said. "And I think we look at the future in the next two, three years and we still see opportunities and we still will invest and create more jobs."
In 2012, developing economies in East Asia, South Asia and Sub-Saharan Africa contributed the bulk of the year's 4 million newly unemployed, according to the Global Employment Trends 2013 report.

Part of complete coverage on
updated 8:08 AM EST, Wed January 23, 2013

Global policymakers, leading thinkers and key entrepreneurs are gathering in Davos. CNN brings you the latest news, views and musings live.
updated 1:19 PM EST, Fri January 25, 2013

Free trade, transparency and a crackdown on tax cheats will be at the heart of Britain's G8 presidency, Prime Minister David Cameron told the World Economic Forum in Davos.
updated 1:15 PM EST, Fri January 25, 2013

Walk the halls of Davos and you're bound to bump into celebrities, heads of state and even princes and princesses.
updated 6:55 AM EST, Fri January 25, 2013

The mayor of London says a controversial vote for the British people whether to stay in the European Union is all part of democracy.
updated 1:20 PM EST, Fri January 25, 2013

A top European Union official says there's no need for Britain to make threats to leave the union in order to reform its membership.
updated 1:20 PM EST, Fri January 25, 2013

Kenyan Prime Minister Raila Odinga says his country will not negotiate with al Qaeda-linked Somali militants who have threatened to kill Kenyan hostages unless Nairobi releases all Muslims charged with terrorism.
updated 7:05 AM EST, Sat January 26, 2013

LeWeb founder Loic Le Meur is looking to "digital hippies" as a potential theme for his next conference.
updated 9:59 AM EST, Mon January 28, 2013

The head of Airbus says the European aviation giant will take care to learn from its own mistakes -- and rival Boeing's -- ahead of the launch of its new widebody A350 aircraft.
updated 5:40 AM EST, Wed January 23, 2013

As extreme weather events cost the global economy billions each year, the "neglected" risk of climate change seems to be rising to the top of the agenda, Andrew Steer writes.
updated 8:42 AM EST, Wed January 23, 2013

Economic empowerment offers a win-win scenario for Saudi Arabia and its women, Mounira Jamjoon writes.
updated 6:54 AM EST, Wed January 23, 2013

The recession in Europe is entering its fifth year and unemployment doesn't look like it will be returning to normal levels anytime soon.
updated 8:24 AM EST, Tue January 22, 2013

What has been made clear by current events and financial upheavals since 2008 is that the global economy has become truly that -- global.
updated 9:58 AM EST, Mon January 21, 2013

On July 1, 2013 the 27-nation European Union will become 28. But is the Adriatic country ready to join Europe's elite club?