STORY HIGHLIGHTS
13 years after Atlanta, Ray Lewis tries for a "storybook" ending to his career
The Baltimore Ravens linebacker has become one of football's most respected stars
But relatives of two men slain in 2000 say his image as a redeemed man is phony
Lewis should have "stood up like a man and said what happened," one victim's uncle says
(CNN) -- It's not hard to find Ray Lewis in prayer. You might catch a glimpse of it on the sidelines before a game. In the locker room. Even on the cover of Sports Illustrated -- the muscular Baltimore Ravens linebacker standing bare-chested in a swimming pool, his palms pressed together.
To some, Lewis' frequent expressions of faith are the marks of a life redeemed, a long 13-year journey from murder accusations -- later dropped by prosecutors -- in the death of two men hours after the 2000 Super Bowl in Atlanta.
But for others, the show of faith is little more than an act.
"Stop acting like you are one of the people that come out of the Bible," said Greg Wilson, whose nephew Jacinth Baker died along with a friend in the infamous melee 13 years ago that almost derailed Lewis' career.
"If you're redeemed -- and he's always quoting Scriptures -- then you would have stood up like a man and said what happened," Wilson said.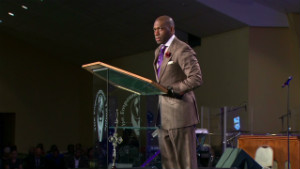 Ray Lewis' road to redemption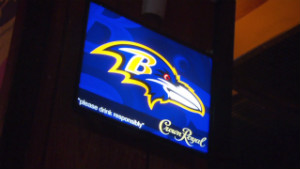 Baltimore's Super Bowl boost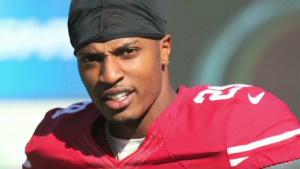 49ers player says gays are not welcome
For many football fans, Lewis' story begins at the University of Miami, where he quickly made his mark on the football field -- taking All-America honors each of the three years he played before surrendering his final year of eligibility to enter the 1996 NFL draft.
Opinion: Which team is God going for this year?
The Ravens picked him 26th overall, fifth among linebackers. And he made a quick name for himself, earning AFC defensive player of the week honors in his first regular season game.
He went on to earn 13 Pro Bowl invitations.
But for Lewis, of course, the story begins years before, during his childhood in Lakeland, Florida. That's when, he says, his walk with God began.
"My mom did a heck of a job raising a man to put my complete faith in God from Day One," Lewis told reporters gathered for the Super Bowl on Wednesday. "From 9 years old, when I was ordained as a junior deacon, she always said that some days, you may find yourself away from God, but you will find yourself back."
A pivotal night
On January 31, 2000, hours after watching the St. Louis Rams beat the Tennessee Titans in the Super Bowl, Lewis and a few friends were out at the Cobalt Lounge in Atlanta's Buckhead Village celebrating football's biggest night.
As they left, around 4 a.m., a fight erupted.
It's unclear who started the fight, but it became an all-out brawl when Baker smashed a champagne bottle over the head of Reginald Oakley, a friend of Lewis'.
What else happened during those pivotal moments remains something of a mystery. How did the fight start? Why? And who killed Baker and his friend, Richard Lollar?
To this day, even one of the men arrested that night says he's still not entirely clear on what happened.
What is clear is that, within minutes, Baker and Lollar lay dead in the street as Lewis and his friends raced away in a limousine.
The next day, police arrested Lewis, Oakley and another friend, Joseph Sweeting, on murder charges.
At the time, Atlanta prosecutors said they had a trail of blood and eyewitness testimony to prove Lewis and the others were involved.
The limo driver, Duane Fassett, told investigators he heard Oakley and Sweeting tell others in the limo that they had stabbed the victims, according to multiple news reports at the time. Lewis, according to Fassett's account, told everyone to keep quiet, saying he wouldn't allow his football career to end this way.
Lewis and his defense attorney, however, have long maintained Lewis was trying to act as a peacemaker, to get his friends back in the limo and away from trouble.
Smack talk: Baltimore vs. San Francisco
When the trial started, the case crumbled on live television. Witnesses changed their stories. Defense lawyers tore down the claims of witnesses who had troubled pasts or had spent the night drinking.
Prosecutors "put their case together with Band-Aids and it didn't hold together," Lewis' attorney, Ed Garland, told CNN this week.
The district attorney's office ended up dropping the murder charges against Lewis in the middle of the trial to cut a plea deal. Lewis agreed to plead guilty to a misdemeanor charge of obstruction of justice and testify against his friends.
But in the end, that wasn't enough to win prosecutors a conviction. The jury acquitted Oakley and Sweeting, too.
No was ever convicted in the killings.
Ray Lewis' path to redemption had begun.
'Reverend Ray'
A year later, Lewis was back at the Super Bowl, this time as a player. He earned Most Valuable Player honors in a 34-7 rout of the New York Giants.
In the ensuing years, Lewis stuck close to a growing faith, one nurtured during rollicking prayer services at Empowerment Temple AME Church in Baltimore.
"God has done something in my life -- and not just for me to see it," Sports Illustrated quoted Lewis as saying during a service there in 2006. "God has done something in my life for every hater, every enemy."
Strong faith comes naturally to Lewis, said his pastor, the Rev. Jamal Bryant.
"He's a jack-leg preacher without a license, no Bible college, but it's just in him," Bryant said. "He can't help it. He's spoken here a couple of times. I've put him up to do our Bible study and he's like Billy Graham and Bishop (T.D.) Jakes wrapped into one."
So while most of the football world still knew him as Ray Lewis, his fans in Baltimore were learning a different name for him.
Reverend Ray, they would come to call him.
Retirement tour
Lewis announced last year that he would make this season his last, and analysts say both he and his Ravens team have played inspired football in reaching the Super Bowl.
Along the way, he's spoken frequently of his faith, putting it on display for everyone to see.
"You can go build buildings. You can have a nice whatever you want to have," Lewis told reporters this week. "But, impact is totally different, and when you talk about the walk of Jesus, his whole walk was impact."
"My life is based off impact," Lewis said, "grabbing somebody and letting them know that life is to be lived together to figure out the wrongs and rights and teach somebody else those morals and ethics so they don't go back down those same roads."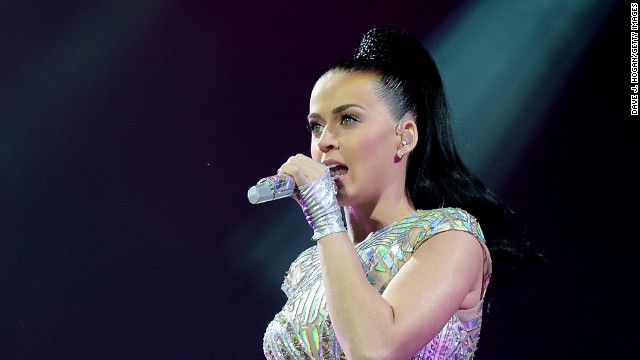 The NFL has confirmed the rumors that Katy Perry is going to lead the 2015 Super Bowl halftime show. Here are some of the memorable Super Bowl acts she would follow, both good and not so great.
Thanks to Michael Jackson's game-changing 1993 performance, during which he sang hits including "Black or White" and "Billie Jean," Super Bowl halftime shows became as significant a draw for viewers as the football game itself.
Britney Spears, Aerosmith, 'N Sync, Mary J. Blige and Nelly put on an entertaining show in 2001, performing hits like "Bye Bye Bye" and "I Don't Want to Miss a Thing," but it was the big finale where the entire group sang "Walk This Way" that puts this performance into the halftime hall of fame.
At the first Super Bowl after September 11, U2 performed a tribute to those lost in the attacks. As the band played "MLK," the names of victims appeared on a screen. The show ended with a stirring version of "Where the Streets Have No Name," and Bono revealing the American flag in the lining of his jacket.
After Janet Jackson's "wardrobe malfunction" the year before, Paul McCartney's 2005 performance was a show everyone could get behind. McCartney took the stage to play fan favorites such as "Live and Let Die," "Drive My Car" and "Hey Jude."
In addition to his own hits "Let's Go Crazy," "1999" and "Purple Rain" (in the rain), Prince used the 2007 halftime show to masterfully weave in other artists' classics such as Queen's "We Will Rock You," Creedence Clearwater Revival's "Proud Mary" and Bob Dylan's "All Along the Watchtower."
Bruce Springsteen and the E Street Band took the stage in 2009, the same year he released his 16th studio album, "Working on a Dream." He urged viewers to "put your chicken fingers down and turn the television set all the way up" before launching into hard-rocking hits such as "Born to Run" and "Tenth Avenue Freeze-Out."
Beyonce's performance at the 2013 Super Bowl was of epic proportions. The superstar blew through her greatest hits and landed each dance move, even bringing out her old Destiny's Child groupmates, Kelly Rowland and Michelle Williams, for a quickie reunion. We are not exaggerating -- or speaking on behalf of Kanye West -- when we say this was one of the best Super Bowl halftime performances of all time.
In 1997, Dan Aykroyd, John Goodman and Jim Belushi performed as the Blues Brothers. The men looked like they were having a blast, but it was one of the weakest halftime shows to date.
In 1989, Elvis Presley impersonator Elvis Presto took to the Super Bowl stage in head-to-toe gold lame to perform "the world's largest card trick" among a bevy of Solid Gold dancers.
Talk about a family-friendly halftime show. Mickey Mouse and a bunch of children opened for New Kids on the Block in 1991. NKOTB, who performed "Step by Step" and "This One's for the Children," can't be held accountable for landing on this list. They did the best they could, considering the large number of actual kids on their block.
In 2000, Christina Aguilera, Enrique Iglesias, Phil Collins and Toni Braxton performed in another Disney-themed halftime show. The concept was "Tapestry of Nations" and included a song called "Reflections of Earth" and narration by actor Edward James Olmos. Need we say more?
The 2011 halftime show showed promise. The crowd was pumped as the Black Eyed Peas entered from the ceiling, but once they hit the stage, things fell apart. Not even hundreds of dancers clad in glowing green lights could save this performance.
In 2004, Janet Jackson, Diddy, Nelly, Kid Rock and Justin Timberlake put on quite a performance for viewers -- although it doesn't much matter what they sang, since the show will be forever remembered for Jackson's "wardrobe malfunction."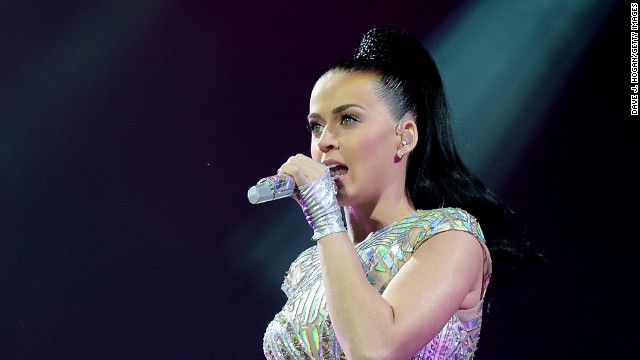 Photos: Super Bowl halftime shows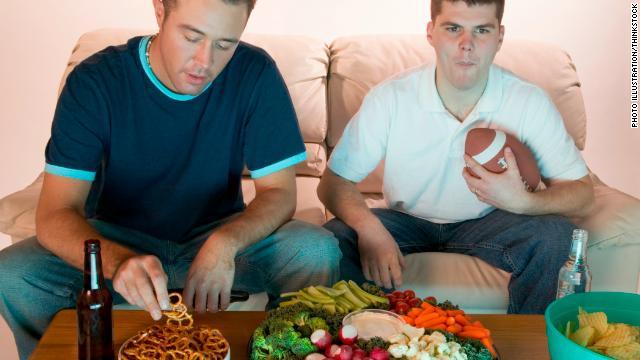 The Super Bowl is one of the biggest calorie fests of the year. The average football fan eats about a day's worth of calories during the game, and the U.S. Calorie Control Council estimates that Americans pack away 11 million pounds of chips on Super Bowl Sunday. Instead, snack on these 11 delicious and healthy game day recipes.
These spiked wings have a tangy lemon taste and are baked, not fried. Plus, they only have 173 calories per serving! Try this recipe: Lemon-drop chicken wings
Use lima beans, cream cheese, Tabasco sauce, capers and mustard for a sneaky, low-cal way to get your family to eat iron-rich spinach. One serving is only 59 calories. Try this recipe: Spinach-artichoke dip
Mashing cannellini beans with olive oil, garlic and sage creates the same creamy consistency as sour-cream-based dips, for 320 calories. Try this recipe: White bean dip
Eat 11 of these crispy veggies for only 181 calories, plus you'll get a boost of vitamin C. Try this recipe: Zucchini Fries
This chunky dip contains more than 25% of your daily calcium needs for only 159 calories per serving. Try this recipe: Artichoke dip
Garlic powder, ground turkey and Gorgonzola cheese make these 169-calorie miniburgers the perfect protein-packed finger foods. Try this recipe: Mini turkey burgers
Get a boost of beta-carotene and cut out much of the fat in traditional recipes with this shortcut to classic twice-baked potatoes. A serving is 341 calories. Try this recipe: Twice-baked sweet potatoes
Baking these 190-calorie chicken strips keeps them low-fat, but the seasoning and bread crumbs create a faux-fried texture. Try this recipe: Smoky chicken fingers
Cook a flavorful pot of chili in just 40 minutes for a quick, filling dinner that's only 261 calories per serving. The recipe easily doubles if you're expecting more guests. Try this recipe: Beef and beer chili
Pepper adds an unexpected bit of heat to this brittle, but you can omit it for a more traditional version. One serving is 105 calories. Try this recipe: Peppered peanut brittle
Unsweetened cocoa keeps the fat content low on these 132-calorie brownies. Try this recipe: Fudgy chocolate brownies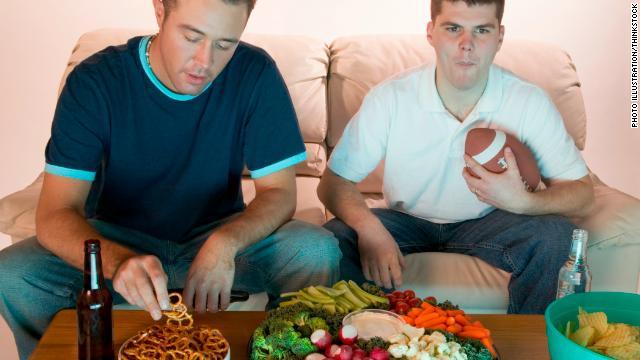 Super healthy snacks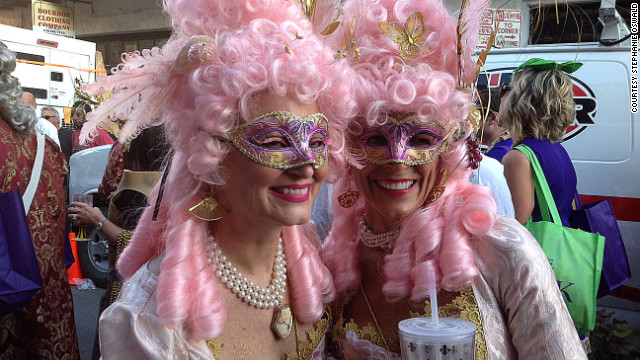 Two ladies from the Krewe of Cork display their Carnival attire during an afternoon parade through the French Quarter.
Workers at Mardi Gras World put the finishing touches on football-themed floats.
Artwork awaits Mardi Gras and Super Bowl visitors in the French Quarter.
Mario Abney plays the trumpet on Bourbon Street in the French Quarter January 28.
A man walks down the street in the French Quarter on January 28.
Businesses are decked out in purple, green and gold for Carnival.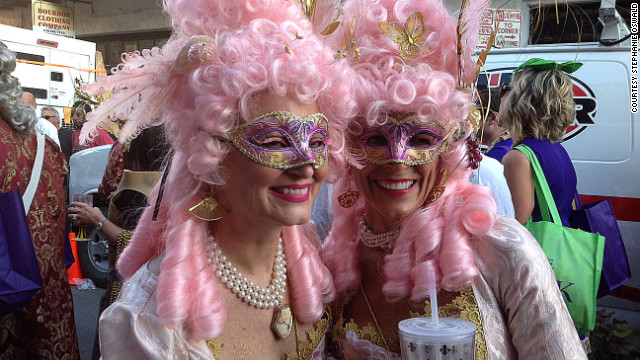 Big Easy parties on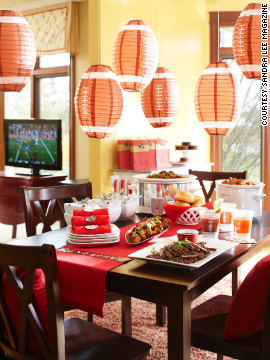 Sandra Lee's game day buffet tablescape.
Eventologie's Super Bowl party spread includes recycled foam footballs, wheatgrass and food items that don't require plates or cutlery.
Wigs and other wearable products like face paint and sunglasses bring a "fanrageous" atmosphere to parties, said Bill Furtkevic of Party City.
NFL-licensed products like balloons, paper plates, napkins and tablecloths always sell well at Party City during Super Bowl season.
Regionally unique games, like this hermit crab race during Super Bowl XLI at Miami's Dolphins Stadium, add local flair to the party.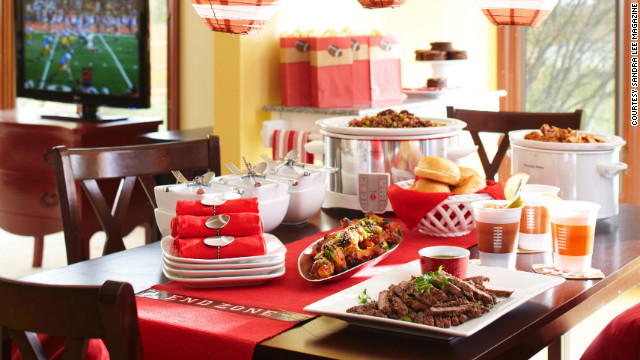 Party Super Bowl style
Off the field, he heads a foundation to provide help to disadvantaged kids through food drives, auctions and other events.
"We got to change the way our children think. We got to change the way these gangs are dictating and running our streets," Lewis said during a sermon at Empowerment Temple last year. "We have the ability to do that! But it's called tough love."
Ozzie Newsome a lone bright spot in an NFL struggling with diversity
Still controversial
Not everyone is buying Lewis' tale of redemption.
"You got all this attention glorifying him, and then he was involved in what happened down in Atlanta, but yet still people don't seem to care," Wilson --stabbing victim Jacinth Baker's uncle -- told CNN. "They are more interested in football."
It's true that many of the homages in the media to Lewis have made scant or no mention of what happened in Atlanta.
But it still comes up frequently.
People mentioned "Lewis" and "murder" in nearly one of every 10 messages posted about him to social media websites in late January, according to analytics firm Fizziology. About 18% of the 63,319 posts about him were negative. But 40% were positive, the company said.
Some in sports media have been critical, as well. NBC Radio host Amani Toomer, the former New York Giants wide receiver, told USA Today last week that he thinks Lewis is a hypocrite.
"If you want to say you're Mr. Religious and all of that, have a clean record. Don't say all of that stuff if you know there's stuff that might come back," the newspaper quoted him as saying. "Those are the things that, when I look at him, I just think hypocrisy."
On Tuesday, as he prepared to close out his career with one last game, Lewis declined to talk about the Atlanta killings, as he has so often since they happened.
"Nobody here is really qualified to ask those questions," Lewis told reporters, according to numerous media reports.
Revisiting the scene
For 13 years, Reginald Oakley has also remained silent about what happened in Atlanta.
But this week, he agreed to walk through the Atlanta neighborhood where the killings happened and talk about that night.
It's the first time, he said, he's returned to the scene. The neighborhood has changed drastically, but the memories are still fresh.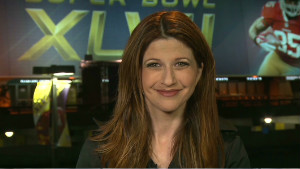 Mannings' dad talks Super Bowl rivalry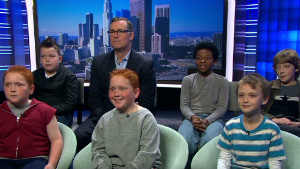 Will Hyundai score with Super Bowl ad?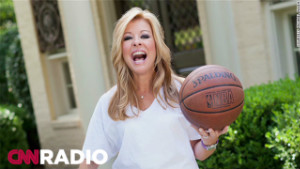 'Blind Side' mom goes to the Super Bowl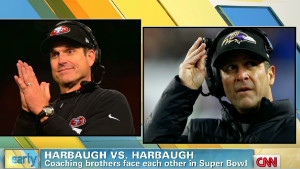 Media Day: Ravens, 49ers meet media
"It was self-defense for me because someone attacked me," Oakley told CNN.
He still maintains he did not stab anyone.
But for the first time, Oakley cast doubt on Lewis' version of what happened that night. Lewis wasn't a peacemaker, he says, but a participant in the fight.
"I don't know if he was wrestling or fighting, but I know he was right in the mix with everybody else," Oakley said. "I think he was just standing up for himself. It's just too bad that when the police asked him what happened he wouldn't come clean."
But Garland, the defense lawyer, remains unrelenting in his defense of the football star.
"He was not involved in the fight; he didn't cause it," Garland said. "He didn't take an act or step or statement to make this happen. He was no more guilty than the other 100 people on the street."
Storybook ending?
The convoluted accounts of what happened that night still anger the families of the victims.
"All of them were involved in it and nobody wants to tell the truth with exactly what happened," Wilson said.
And he just doesn't understand how football fans can get swept up by the story of Lewis' redemption.
To him, Lewis is a criminal ringleader "hiding behind the Bible."
"This will never fade," Wilson said. "I hope it haunts them for the rest of their life until the day they die and then they burn in hell."
But if Lewis is thinking back on what happened in Atlanta, he's not letting on. He was all smiles during Super Bowl media appearances this week, even while batting down fresh accusations claiming he used a banned performance-enhancing substance.
He hasn't gone out this week, he says. He doesn't want to. All he's thinking about is football.
Jeff Pearlman: I hate, hate, hate Super Bowl parties
"You draw up a lot of storybook endings, but for me, how else would I rather go out than be on the biggest stage ever," Lewis said, "giving everything I've got for my teammates to be able to touch that Lombardi trophy."
Of course, the true end to Lewis' playing career will come in a few years when he is enshrined in the Pro Football Hall of Fame in Canton, Ohio.
It's just a few miles down the road from where Jacinth Baker and Richard Lollar, childhood friends from Akron, Ohio, were buried 13 years ago.
CNN's Carol Costello contributed to this report.