Print your own life-size robot for under $1,000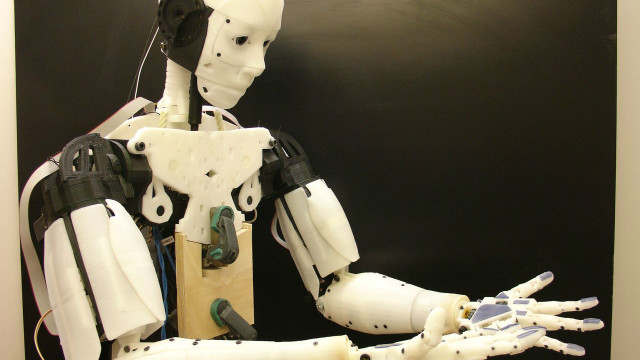 The InMoov Robot, designed by French sculptor Gael Langevin, is comprised almost entirely of 3D printable parts, small motors and cheap circuit boards.
Using mircrocontrollers like Arduino and a basic programming language, the assembled robot can respond to voice-activated instructions -- moving its head and arms accordingly.
Each part of the robot has been built in stages, limb by limb. When Langevin completes a stage, he posts all the building instructions, including 3D printing files, on his public blog. Currently without a torso or legs, the robot is still a work in progress.
The whole project began when Langevin was commissioned to make a prosthetic hand for a commercial photo shoot. The 41-year-old Frenchman thought it a prime opportunity to test his new 3D printer.
InMoov's hands now have fully articulated fingers and silicone padding to help it grasp objects.
Langevin admits he has limited computer programming skills, so the coding instructions on his website are relatively basic. But, for those in the know, the robot could ultimately be programmed to carry out all manner of tasks.
Each component is created using 3D modelling software and, in order to make it accessible to as wide an audience as possible, they are all small enough to be printed on the cheapest range of 3D printers.
A rear view of InMoov's upper torso reveals a bundle of exposed wires and other electronic components. Although it looks complicated, Langevin assures that, as long as you follow the instructions on his blog, no prior knowledge is required.
InMoov: The open-source animatronic robot
InMoov: The open-source animatronic robot
InMoov: The open-source animatronic robot
InMoov: The open-source animatronic robot
InMoov: The open-source animatronic robot
InMoov: The open-source animatronic robot
InMoov: The open-source animatronic robot
InMoov: The open-source animatronic robot
STORY HIGHLIGHTS
French sculptor Gael Langevin has created life-like, affordable open-source robot
The designs for each body part can be downloaded and built using a 3D printer
Langevin developed the robot after creating a prosthetic hand for a commercial photo shoot
(CNN) -- "It's about as difficult as assembling a cupboard from IKEA," says Gael Langevin, but he's not talking about an affordable piece of Scandinavian furniture. The 41-year-old French sculptor and model-maker is referring to his open-source, life-size, 3D-printed robot.
Known as InMoov, Langevin's animatronic creation can be made by anyone with access to little more than a basic 3D printer, a few motors, a cheap circuit board and about $800.
Langevin has been developing InMoov in his spare time since the beginning of last year and, he stresses, it's all still very much a work in progress. So far the robot boasts a head, arms and hands and the torso is not far off.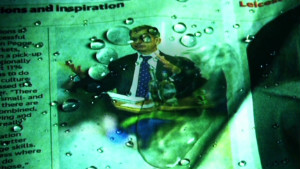 Invention makes objects liquid repellent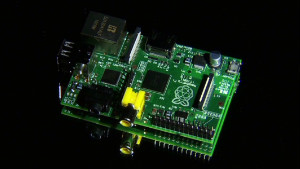 'Credit card computer' enhances learning
Read: Nano-coating provides watertight solution
On completion of each body part, Langevin shares the printer files and assembly instructions on his dedicated blog.
"I've also posted some programming instructions -- so you can make it respond to voice-activated commands," he says. "It can grab hold of things, tilt its head and move its arms around in various ways ... and when I get around to building some legs, that's when things will get really interesting."
The project began when Langevin was asked to create to a prosthetic hand for a commercial photo shoot. He'd recently brought a 3D printer to play with at home, so thought this would be a "good way to test it out," he recalls.
Although he confesses to being a "coding novice," Langevin taught himself how to use Arduino -- a very cheap and increasingly popular microcontroller -- so that he could get his prosthetic hand to move.
Read: Patently simple? Advice for inventors
He posted the bodiless limb to Thingiverse -- a digital design file sharing site -- and was swamped with enthusiastic responses. The users began printing and building their own versions, and wanted to see more. So Langevin obliged.
It's something to make with the family on weekends
Gael Langevin, sculptor and model-maker
"Each individual part is small enough to be printed on the cheapest range of 3D printers available to the public" he says, noting that most of the robots you read about are both prohibitively expensive and "kind of ugly."
Despite the sci-fi appearance of his creation, Langevin's vision for the InMoov robot is remarkably quaint.
"It's something to make with the family on weekends," he says. "When she was very young, my daughter said she wanted to build a plane and various other incredible things ... this robot shows you can build anything you like."

Part of complete coverage on
updated 10:45 AM EDT, Thu May 23, 2013

A treasure trove of technological 'firsts', including an incredibly rare Apple 1 computer, goes on auction in Germany
updated 7:24 AM EDT, Fri May 10, 2013

How did an ex-cop fashion a fully functioning robot from old hi-fi speakers, DVD players and assorted household items?
updated 9:41 AM EDT, Fri April 26, 2013

More than 10 billion USB sticks are believed to be in use around the world today ensuring co-inventor, Ajay Bhatt, has a place in tech's unofficial hall of fame.
updated 4:07 PM EDT, Tue April 16, 2013

A California tech company has launched a tool that turns a regular iPhone 4 or 4S into a powerful biometrics scanning tool.
updated 1:57 PM EDT, Fri April 12, 2013

What's four centimeters long, two centimeters high and smaller than the average thumb? The "Little Cyclops" fisheye camera.
updated 8:42 AM EDT, Thu March 14, 2013

They are a formidable new force in the tech world -- tween developers with world-class coding skills and firsthand insights into the games kids really want to play.
updated 11:18 AM EST, Fri February 15, 2013

The rubber from dandelion roots could be on your car wheels before the decade is out. CNN's Nick Glass visits the Dutch firm pioneering the effort.
updated 12:34 PM EST, Fri February 22, 2013

The notion of self-healing materials might sound a bit "Terminator" -- but the first versions of the technology are destined to hit the market in 2013.
updated 11:11 AM EST, Fri February 1, 2013

CNN's Nick Glass meets David Gow, inventor of the i-limb -- a revolutionary prosthetic hand which is changing lives.
updated 9:52 AM EST, Fri January 18, 2013

British tech firm P2i has developed a "liquid repellent nano-coating" that can be sprayed onto a solid surface and repels nearly all liquids.
updated 12:43 PM EST, Tue January 8, 2013

In a world where computers are increasingly powerful and flashy, the Raspberry Pi offers surprising proof for the virtue of moderation.
updated 5:47 PM EST, Fri December 7, 2012

Watching Peter Dearman at work amid the clutter of his workshop, it's easy to see why one of his sons refers to him as a "nutty professor."
updated 1:04 PM EST, Thu November 29, 2012

An Afghan designer has developed a low-cost, wind-powered, mine-detonating device inspired by the toys he played with as a child.