Cantor Fitzgerald CEO: Watch 'dopey' U.S. go off fiscal cliff
updated 1:19 PM EST, Fri January 25, 2013
STORY HIGHLIGHTS
"U.S. fiscal cliff still coming" in form of failure to raise debt ceiling - Cantor Fitzgerald CEO
More than 25% of CEOs feel world economy will get worse in 2013, says PwC survey
U.S. House of Representatives passed short-term debt ceiling increase Jan. 23
Lutnick: "Dumb lending" caused 2008 credit crisis
Hong Kong (CNN) -- The world thought the U.S. fiscal cliff deadline was December 31, but "the fiscal cliff is (still) coming", says Howard Lutnick, CEO of global financial services firm Cantor Fitzgerald.
"You're going to watch the U.S. do crazy, crazy things this year," Lutnick told CNN's Richard Quest at the World Economic Forum in Davos, Switzerland. "The Republican Party that was elected to control Congress... (is) going to cross their arms and they are not going to raise the debt ceiling ultimately unless they get severe spending cuts, and the Obama administration is not going to give it to them."
If Congress fails to act, the U.S. and the world economy will have a "dreadful" 2013, Lutnick said.
Following this week's PricewaterhouseCoopers survey of global CEO confidence, Lutnick appears to be one of the more than 25% who think the world economy is more likely to deteriorate in 2013.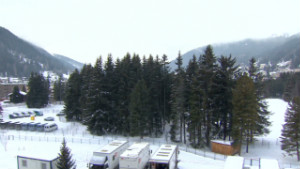 The World Economic Forum in 60 seconds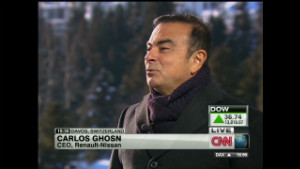 Renault-Nissan CEO: Efforts are shifting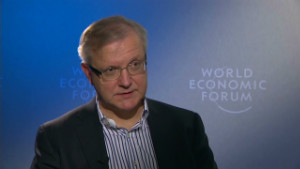 Rehn: EU membership beneficial to Britain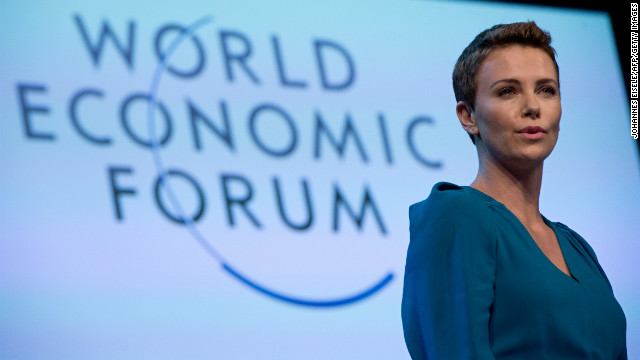 South African actress Charlize Theron picked up the 2013 World Economic Forum Crystal Award for her humanitarian work. The Oscar winner reportedly said: "There is such incredible brain trust in this room I feel I'm getting smarter by osmosis."
Microsoft co-founder turned global philanthropist Bill Gates was in town to promote the Global Fund against HIV/Aids, Tuberculosis and Malaria campaign.
IMF boss Christine Lagarde and Italy's outgoing Prime Minister Mario Monti having a presumably good chat during the forum.
A Davos meeting wouldn't be complete without a good protest. On the second to last day of the forum a Greenpeace activist dressed as a polar bear climbed the roof of a gas station to protest against global oil giant Shell.
Marissa Mayer, CEO of Yahoo!, is all smiles during her session at the World Economic Forum.
British Prime Minister David Cameron gives the thumbs up on during his talk at the annual World Economic Forum. Cameron said that Britain was not turning its back on Europe, after angering his EU partners by announcing plans for a referendum on membership.
German Chancellor Angela Merkel arrives for her session on January 24, 2013.
Former US secretary of state Henry Kissinger both spoke and attended sessions at the forum, as well as doing some obligatory finger pointing.
CNN's Richard Quest ran into London Mayor Boris Johnson on the streets of Davos.
Policemen stand guard on the roof of the congress center in Davos.
CNN's Chief Business Correspondent Ali Velshi endured both freezing temperatures and snow storms whilst reporting from Davos.
The CNN snowman chills out after a hard day at work.
The Swiss resort of Davos first hosted the World Economic Forum back in 1971 when a group of European business leaders met under the partronage of the European Commission and European industrial associations.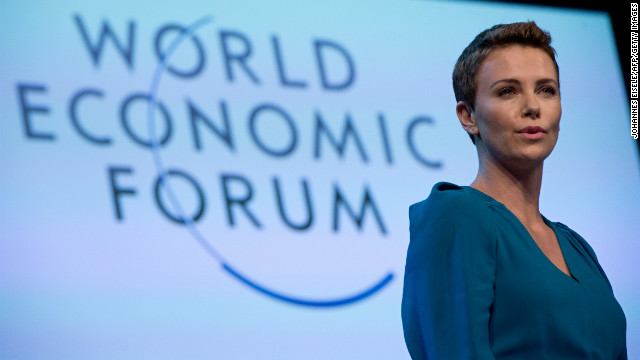 In pictures: Davos 2013
Despite Lutnick's concerns, on January 23 the Republican-controlled House of Representatives did pass a bill that would allow the U.S. Treasury to borrow new money through mid-May. President Barack Obama has said he would not oppose the proposal if it reaches his desk, although he prefers a long-term debt ceiling increase.
Lutnick adds that to avoid a repeat of the 2008 financial crisis, regulators need to actually address issues that caused it.
"What caused the credit crisis was just dumb lending. When you lend money to people who can't pay you back, you go broke."
Looking ahead to 2013, Lutnick says the biggest risk to global growth is the U.S. hitting the debt ceiling -- whether in the short- or long-term.
"Off the fiscal cliff we go. We (the U.S.) are irrational and we are silly... we are dopey."