By the Numbers: Confirmation hearings
updated 4:31 PM EST, Thu January 24, 2013
(CNN) -- Cabinet reshuffling is common practice as a president begins a second term, and getting those new nominations confirmed quickly is a priority after the inauguration.
President Barack Obama has new candidates for three top positions pending before the Senate. They include the top jobs at the Pentagon, the State Department and the Treasury.
Here's a look at confirmation hearings for Cabinet and judicial posts, by the numbers:
500+ - Number of Cabinet members confirmed by the Senate.
124 - Supreme Court justices confirmed by the Senate.
51 - Minimum number of votes needed to confirm a nominee, a simple majority.
163 - Executive branch appointments no longer requiring confirmation under the Presidential Appointment Efficiency and Streamlining Act.
Kerry defends fellow Cabinet nominee Hagel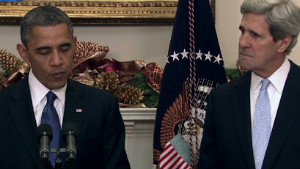 Obama taps Kerry for Secretary of State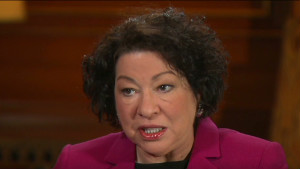 Sotomayor's path to the Supreme Court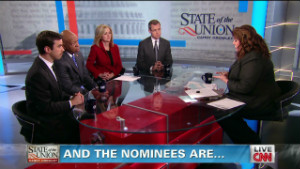 And the Obama Cabinet nominees are ...
9 - Cabinet nominations rejected by the Senate.
4 - Cabinet nominations by President John Tyler that were rejected, the most.
3 - Rejected nominations to the Treasury Department.
12 - Cabinet nominations where the person's name was withdrawn.
3 - Cabinet nominations by President Bill Clinton that were withdrawn, the most.
2 - Choices for U.S. attorney general by President Bill Clinton whose names were withdrawn from consideration because of immigration issues relating to a household employee or nanny.
Obama to tap Mary Jo White as SEC chairman
1 - Rejected Treasury Secretary nominees who later became United States chief justice: Roger B. Taney, who served from 1836 until his death in 1864. He was nominated by President Andrew Jackson for both positions.
171 - Appointments made by President George W. Bush while the Senate was in recess. Ninety-nine of these were to permanent positions.
Obama's Cabinet: Who's in, who's out?
80 - Percentage of federal judicial nominations by President Barack Obama that have been confirmed.
7 - Number of circuit court judicial nominations that have been sent to the Senate so far in this Congress.