Victims of celebrity 'swatting'
updated 2:05 PM EST, Wed January 23, 2013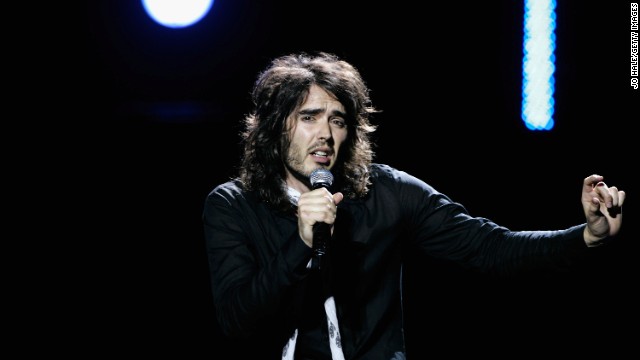 Comedian Russell Brand's Hollywood home is reportedly the latest target of celebrity "swatting," in which false 911 calls are made reporting incidents at celebrities' homes.
Los Angeles police went to Brand's home
at 3:35 p.m. on Monday, April 8, in response to a call about an armed man being at his residence, but determined it was a "fraudulent call." The officer who responded said she didn't know if Brand was home at the time.
Los Angeles Times
, a caller told law enforcement officials that someone had been shot inside her home. Officials quickly figured out that the call was another hoax.
On April 4, Rihanna's Pacific Palisades residence was reportedly implicated in another celebrity "swatting" incident. According to the
tweeted
. "These prank calls are NOT funny! People can get arrested for this! I hope they find out who is behind this. Its dangerous & not a joke!"
The Kardashian household was targeted on January 18. "Just got a call from my mom telling me about this prank call that someone was shot in their home & 15 swat team & 3 helicopters showed up!" Kim Kardashian
Beverly Hills Police Department press release
. Like Brown, Cruise was not home when the police arrived.
On January 17, police visited Tom Cruise's home after receiving a call that an armed robbery was in progress, according to a
Los Angeles Times
reported in December that Charlie Sheen's home was among the celebrity residences "swatted" in recent months.
The
reportedly fell victim
to a celebrity "swatting" prank. After searching his home, police determined that the call was a hoax.
In October, Justin Bieber
TMZ reported
that Miley Cyrus' house was swarmed in August after police received a call about a possible home invasion. Of course, it turned out to be another false alarm.
Victims of celebrity 'swatting'
Rihanna
Chris Brown
Kim Kardashian
Tom Cruise
Charlie Sheen
Justin Bieber
Ashton Kutcher
Miley Cyrus