STORY HIGHLIGHTS
Prince Harry has spoken for first time about his notorious romp in Las Vegas hotel suite
Harry: "I probably let myself down, I let my family down, I let other people down"
Prince was speaking to reporters during his military tour of Afghanistan
He expressed frustration with media, adding he never wanted journalists to be there at all
Camp Bastion, Afghanistan (CNN) -- Prince Harry has spoken for the first time about his notorious romp in a Las Vegas hotel suite when photographs were published around the world of him nude, just weeks before he began his tour of duty in Afghanistan.
The prince was photographed during a game of strip billiards in his hotel suite with friends and a group of women they had met.
The prince said he had "probably let myself down, I let my family down, I let other people down."
"But at the end of the day I was in a private area and there should be a certain amount of privacy that one should expect.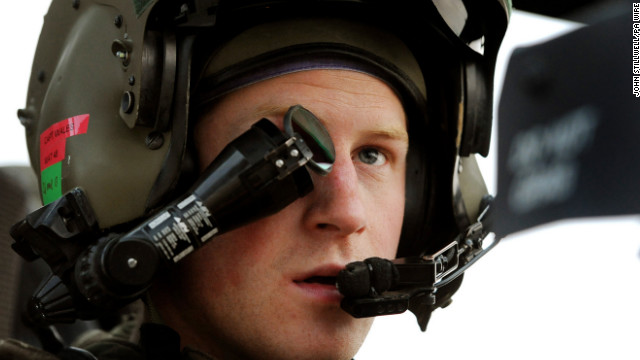 Prince Harry, or Capt. Wales as he is known in the British Army, wears a monocle gun sight as he sits in the front seat of an Apache helicopter on December 12, 2012. Harry was stationed at the British-controlled Camp Bastion in southern Afghanistan from September 2012 until January 2013.
Harry sits inside an Apache helicopter at Camp Bastion on October 31, 2012.
Harry runs from the VHR (very high readiness) tent to scramble his Apache helicopter with other pilots during a 12-hour shift at Camp Bastion on November 30, 2012.
Harry's crash helmet sits in the cockpit of an Apache helicopter on November 1, 2012.
Harry plays video games with fellow pilots Capt. Simon Beattie, left, and Sgt. James John.
Harry plays video games on November 03, 2012.
Harry enjoys a break playing video games with Capt. Simon Beattie, left, on November 3, 2012.
An Apache helicopter, returning from a mission, lands at Camp Bastion as Harry watches on November 3, 2012.
Harry services an Apache helicopter on October 31, 2012.
Harry inspects an Apache helicopter on October 30, 2012.
Harry performs a preflight check on an Apache helicopter on January 11.
Harry climbs on board an Apache helicopter as part of a preflight check on December 12, 2012.
Harry performs a preflight check from inside the cockpit of an Apache helicopter on December 12, 2012.
Harry wears a Santa hat on December 12, 2012.
Harry shows a TV crew his sleeping area in the VHR tent while wearing a Santa hat on December 12, 2012.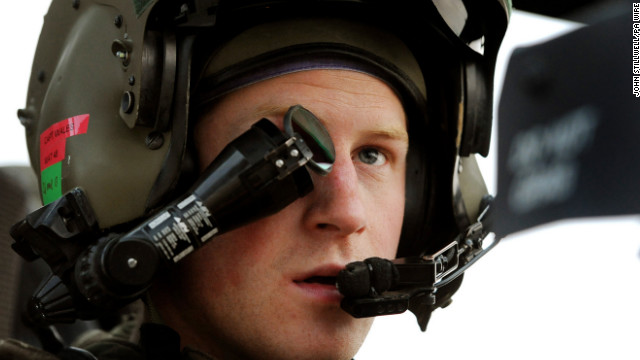 Photos: Harry serves in Afghanistan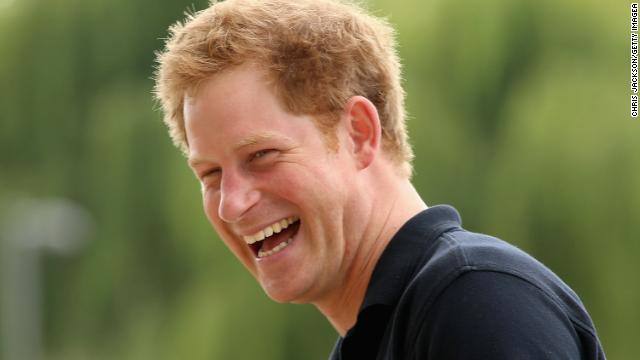 Prince Harry celebrates his 30th birthday on September 15. The prince has grown up in the public eye. Take a look back as the young prince matured into adulthood:
Prince Charles and Princess Diana leave St. Mary's Hospital on September 16, 1984, with newborn Prince Harry.
Prince Harry stands with Princess Diana for the national anthem at the Wales versus Australia match during the 1991 World Cup in Cardiff, Wales, on October 12, 1991.
Princess Diana and Prince Harry are accompanied by family friend Catherine Soames and her son, Harry, during a skiing trip in Lech, Austria, on March 24, 1994.
Princess Diana, from left, Prince Harry, Prince William and Prince Charles gather for the commemorations of VJ Day on August 19, 1995, in London.
Charles, the Prince of Wales, and his son Prince Harry stand for the anthems during the Wales versus Scotland game in Cardiff, Wales, on February 17, 1996.
Left to right: Princes William, Harry and their father Prince Charles wait in front of the Westminster Abbey in London after the funeral ceremony of Diana Princess of Wales on September 6, 1997.
Prince Harry stands in the Drawing School on May 12, 2003, between two of the works he completed while studying at Eton College. His work involves a mixture of painting and printing, and reflects his habit of using animals as his starting point.
Prince Harry takes part in the Wall Game at Eton College in March 2003.
The youngest son of the Prince of Wales, Prince Harry makes a slice of toast in his house kitchen situated in the house library, which is the preserve of the senior House prefects, in March 2003 at Eton College.
Britain's Prince Harry, right, and his father The Prince Of Wales play polo for The BFF/Highgrove Team in a match for The Indian Cavalry Polo Trophy in Tidworth, England, on July 12, 2003.
Prince Harry paints in Eton College's new Drawing Room on May 12, 2003.
A man reads the New York Post newspaper on January 13, 2005, featuring the "Royal Nazi" headline about Prince Harry who attended a fancy dress party wearing a khaki uniform with an armband emblazoned with a swastika.
Britain's Queen Elizabeth II and Prince Harry share a joke as they watch Prince Charles and his bride Camilla Duchess of Cornwall leave St. George's Chapel in Windsor, England, following their marriage blessing on April 9, 2005.
Prince Harry takes part in the Trooping Of New Colours alongside his fellow officer cadets at the Royal Military Academy on June 21, 2005, in Sandhurst, England.
Prince Harry sitting below the turret of his Spartan armored vehicle as he communicates with other units by radio, in the desert in Helmand province in Southern Afghanistan, on February 20, 2008. The 23-year-old, an officer in the Household Cavalry regiment, secretly served for several weeks in the volatile southern province of Helmand.
Princes William and Harry are seen at a Royal Air Force base near Shrewsbury in central England on June 18, 2009.
The British royal family poses for a portrait in the Throne Room at Buckingham Palace in London on April 29, 2011.
Prince Harry skis with the Walking with the Wounded team, who have gathered on the island of Spitsbergen, Norway -- situated between the Norwegian mainland and the North Pole -- for their last days of preparation before setting off to the North Pole by foot on March 29, 2011.
Best man Prince Harry and Maid of Honour Pippa Middleton appear on the balcony at Buckingham Palace after the royal wedding of Prince William to Catherine Middleton on April 29, 2011.
Prince Harry climbs on board a specially decorated golf buggy as he goes on a tour of Harbour Island in Nassau, Bahamas, on March 4, 2012. The Prince was visiting the Bahamas as part of a Diamond Jubilee tour as a representative of Queen Elizabeth II.
Members of the British royal family wave to the crowds from Buckingham Palace on June 5, 2012, as part of the Queen's Diamond Jubilee celebrations.
Left to right: Carole Coe, Prince Harry and Peter Phillips enjoy the atmosphere as they watch track cycling at the Velodrome on August 7, 2012 at the London 2012 Olympic Games.
Prince Harry was deployed to Afghanistan as an Army helicopter pilot, the UK military announced on September 7, 2012.
Prince Harry races out from a tent to scramble his Apache with fellow pilots during his 12-hour shift on November 3, 2012, at Camp Bastion in Afghanistan. Prince Harry served as an Apache helicopter pilot and gunner.
Prince Harry salutes aboard the Australian warship HMAS Leeuwin during the International Fleet Review in Sydney on October 5, 2013.
Prince Harry, Ivan Castro and their fellow adventurers reach the South Pole as part of their Walking With the Wounded charity trek on Friday, December 13, 2013, in Antarctica.
Prince Harry and Prince William help soldiers build a flood wall at Eton End School on February 14 in Datchet, England.
Prince Harry hits a baseball while participating in drills at the Harlem RBI baseball youth development program in New York City on Tuesday, May 14.
Catherine, Duchess of Cambridge; Prince William, Duke of Cambridge; and Prince Harry visit the Tower of London's ceramic poppy installation on Tuesday, August 5. The installation was part of the commemoration of the 100th anniversary of outbreak of World War I.
Prince William, Prince Charles and Prince Harry look at a mobile phone as they watch the Invictus Games on September 11, 2014, in London.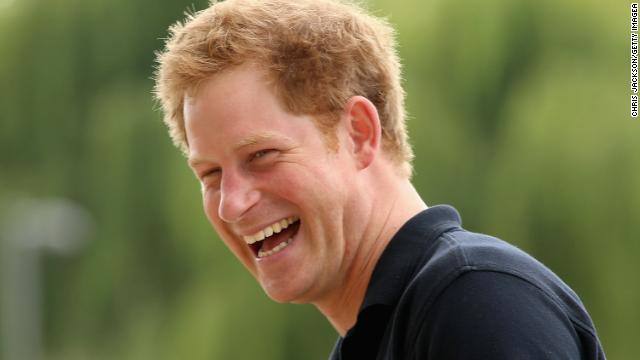 Photos: Prince Harry through the years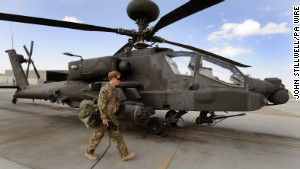 Prince Harry describes deployment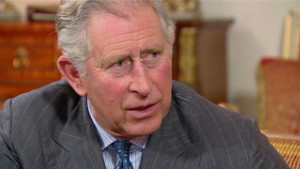 Prince Charles: I worry about Harry
"Back home all my close friends rallied round me and were great."
He added that it was "probably a classic example of me you know probably being too much army and not enough prince. It's a simple case of that."
No action over naked Prince Harry photos, palace says
His deployment with 662 Squadron, 3 Regiment Army Air Corps allowed him to withdraw from the public eye, but speaking while stationed at Camp Bastion in Afghanistan he allowed his frustration with the media to show through.
Harry received news that the Duchess of Cambridge, was expecting a baby while he was on his tour of duty and, from afar, he expressed sympathy at his sister-in-law's treatment at the hands of the press.
"I can't wait to be an uncle. I think it's very unfair that they were both forced to publicize it when they were, but that's just the media for you. I just only hope that she and him, but mainly Catherine, hopefully that she gets the necessary protection to allow her as a mother-to-be to enjoy the privacy that that comes with."
Harry's own privacy is clearly a concern for the prince as well, and he made little attempt to hide it.
Referring to the TV producer whom he was addressing, he said: "I never wanted you guys to be out here, but there was an agreement made to invite you out on the deal that the media didn't speculate before my deployment. That's the only reason you guys are out here."
Back home the media glare will inevitably be brighter than it has been on him for the last four months. And the pressure will be back on the 28-year-old to settle down.
"If you find the right person and everything feels right, then it takes time, especially for myself and my brother. You ain't ever going to find someone who's going to jump into the position that it would hold. Simple as that."
I never wanted you guys to be out here, but there was an agreement made to invite you out on the deal that the media didn't speculate before my deployment. That's the only reason you guys are out here
Prince Harry
Harry said he now put his military role ahead of his royal duties. "Once you are wearing the uniform you are part of the gang and you know, fine, I am the queen's grandson and all that good stuff.
"I love representing her, but to be honest with you ... and as far as I see it ... and as far as William sees it as well -- our service towards our country in the military in whichever shape or form it takes -- will always come first. I know some people look at it thinking it's all a big bluff -- and the only reason they are doing all this is to keep themselves out of public duties -- well to a certain extent yes. There is no reason for us to do public duties, because we are doing public service."
Harry on Afghan mission: 'Take a life to save a life'
Life in the army is "as normal as it's going to get" for Harry and he said relishes having the chance to be hang out and be treated as "one of the guys.
Asked if he was more comfortable being Captain Wales than Prince Harry, he answered: "Definitely. I've always been like that. My father's always trying to remind me about who I am and stuff like that.
"But it's very easy to forget about who I am when I am in the army. Everyone's wearing the same uniform and doing the same kind of thing."
Harry admitted that he was more at home in an aircraft cockpit than a classroom. "I don't know ... I am one of those people that during my flying course especially ... I would be fine at flying, probably should have done a lot more reading. But I was fine at flying. Then every now and then a written test would come up and I would be absolutely useless ... exams were always a nightmare. Anything like kicking a ball around and playing Playstation or flying, I do ... I genuinely find a bit easier than walking sometimes.
"My brother (was) probably exactly the same, my father flew, my uncles have flown all, all sorts of people have flown in my family, I wouldn't suggest that is where it comes from it is, it's great fun. I was given the opportunity and I couldn't say no to it."
What do you think about Prince Harry's comments? Leave your comments below.