STORY HIGHLIGHTS
Minnow Bradford City progresses to League Cup Final
City wins 4-3 on aggregate following 2-1 defeat at Aston Villa
Bradford is first team from fourth-tier to make final since 1962
Chelsea or Swansea will provide opposition in final
(CNN) -- Bradford City will have one final chapter to write in its fairytale story after defying all the odds to realize its dream of playing in a major final at the iconic Wembley Stadium.
Bradford, which plays in the fourth tier of English football, was beaten 2-1 at Premier League Aston Villa Tuesday, but prevailed 4-3 on aggregate to become the first team from its division to reach the final of the League Cup since 1962
Facing a team worth millions of dollars, it was a collection of players assembled for less than $12,000, which drew on its bravery, courage and no shortage of skill to do the unthinkable.
'Giant-killers' Bradford stun Aston Villa in League Cup
Not since 1911 when it won the FA Cup has Bradford appeared in a major cup final and now it will compete for the previously unimaginable prospect of playing in European competition next season.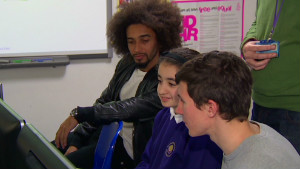 Assou-Ekotto: Education is key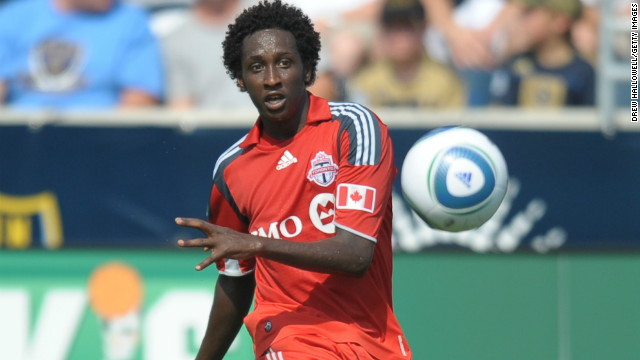 The 2013 Africa Cup of Nations kicks off in South Africa on Saturday. It is one of the world's most exciting tournaments including players who ply their trade in some of Europe's top leagues. Among them is Fuad Ibrahim, a young American striker who once played for the U.S Under-17 and Under-20 teams.
Ibrahim, seen here lining up for Toronto in the MLS, has been chosen to play for the Ethiopia national team at the Africa Cup of Nations.
According to Thomas Rongen, who was then the coach of the U.S. Under-20 team, Ibrahim was one of the most talented young players to come through the national set up. But things did not work out and, after dropping down to the NASL with his hometown club the Minnesota Stars, Ibrahim was released at the end of last season.
Despite being a free agent Ibrahim was contacted by the Ethiopian Football Federation to see whether he would like to play for the country of his birth. After thinking about it, he agreed and joined the team's training camp in Addis Ababa.
As a newcomer, and someone who doesn't speak much of the language, Ibrahim had to win his squad mates over. His first start was against Tanzania, where he scored in a 2-1 victory.
Ethiopia's qualification for the Africa Cup of Nations is not the only football success that the country is enjoying. They have secured four points in their first two 2014 World Cup qualification matches, including a 1-1 draw against South Africa.
The image most people have of Ethiopia is of the devastating famine in the mid-1980s that killed millions of people. Ibrahim's family survived and left for the U.S. in the 1990s for a better life and more opportunities for their young son.
Ibrahim is not the first U.S. soccer star to move abroad. National teams across the world, including Palestine, Haiti and Afghanistan, have tapped into their American diasporas to bolster their squads. Omar Jarun (pictured center, who was born in Kuwait to an American mother and Palestinian father, was raised in Georgia but now plays for the Palestinian national soccer team.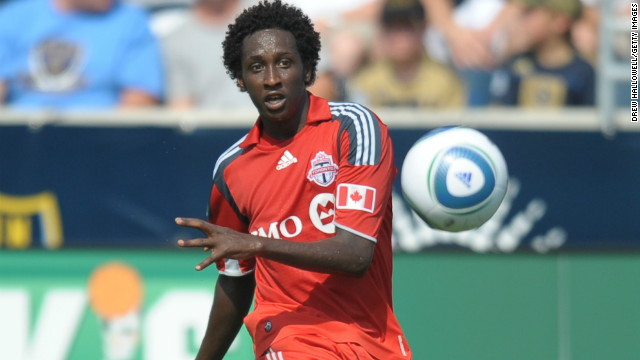 Ethiopia's American boy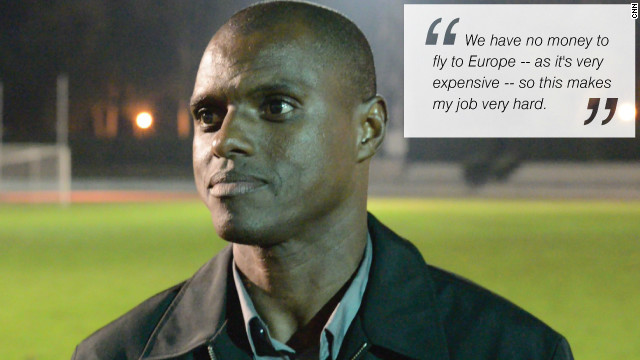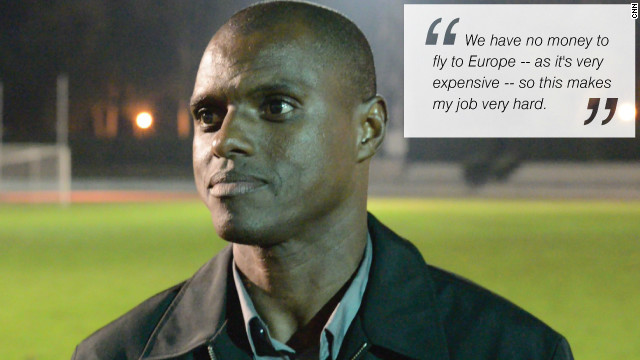 High flyer: Cape Verde's 'Special One'
Either Chelsea or Swansea will provide the opposition on February 24, but thoughts of that can wait while City bask in the glory of a wonderful tale.
It is an incredible story for a club which dropped out of the Premier League 12 years ago and disappeared from the higher echelons of the game in frightening fashion.
Financial woes and three relegations in six years followed, but the Yorkshire club has now awoken from its slumber and breathed romance into the English game.
Leading 3-1 against Premier League Aston Villa, a club owned by American businessman Randy Lerner, the visitor fell behind in the 24th minute when Belgian striker Christian Benteke flicked home.
But Bradford, which had already defeated Premier League teams Wigan and Arsenal in earlier rounds, refused to be denied.
And with 10 minutes of the second half gone, James Hanson headed home a dramatic equalizer to restore his side's overall advantage.
Villa, which sits 17th out of 20 in the Premier League, has endured a disappointing season under manager Paul Lambert.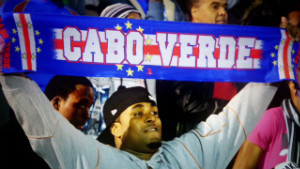 Tiny island makes football history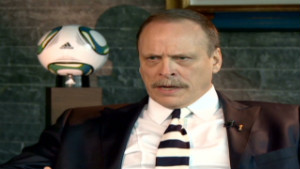 Eaton talks match fixing in January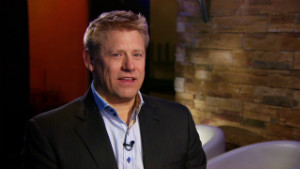 Schmeichel: Spain has best national team
It has been thrashed 8-0 by Chelsea, while also suffering home defeats by Tottenham, Wigan and Southampton.
Manager Lambert has been under increasing pressure with the threat of relegation continuing to loom on the horizon.
But the 1982 European champion was still expected to defeat a Bradford side which is 10th in its own league.
Arsenal stunned by fourth tier Bradford
Instead it was City which looked the more likely to win the game outright with Garry Thompson smashing his effort against the crossbar, while Hanson failed to hit the target when well placed.
Villa did eventually move back in front in the 89th minute when Andreas Weimann nipped in to fire home, but it was too little, too late, for the home side.
Dreamland
"Coming here two goals up we had a great chance," Bradford manager Phil Parkinson told Sky Sports.
"In the first half Villa were excellent, but in the second I thought we were excellent and deserved it.
"We felt in the first half we didn't pass the ball and in the second we got hold of the ball and had a period of possession. We knew Villa are an attacking team that would leave space for us.
"It's dreamland. We said we had a chance to make history and it's absolutely tremendous."
Italy
Meanwhile, in Italy, Lazio scored a late goal to claim a 1-1 draw at Juventus in the first leg of its Coppa Italia semifinal.
Captain Stefano Mauri scored an 86th minute equalizer to cancel out Federico Peluso's earlier strike.
Juventus wasted a whole host of chances with Arturo Vidal hitting a post and Federico Marchetti making a vital clearance off the line.
The two teams will meet again in the second leg on January 29.