Trump: Europe is terrific place for investment
updated 8:24 AM EST, Tue January 22, 2013
STORY HIGHLIGHTS
Europe is a tapestry. Dense, colorful and deserving of continued longevity and prosperity, writes Trump
Trump says he has long been a believer in the "look at the solution, not the problem" theory
The future of Europe, as well as the United States, depends on a cohesive global economy
Editor's note: Donald Trump is an American entrepreneur and one of the world's foremost investors. He is the Chairman and President of The Trump Organization. In this article, Trump discusses solutions to the global financial crisis and Europe as an investment opportunity.
(CNN) -- What has been made clear by current events and financial upheavals since 2008 is that the global economy has become truly that -- global.
The near meltdown we experienced a few years ago made it clear that our economic health depended on dependence on each other to do the right thing.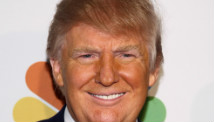 Donald Trump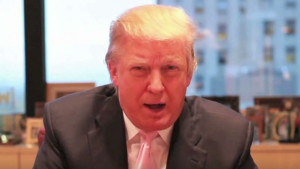 Trump to Obama: Let's make a deal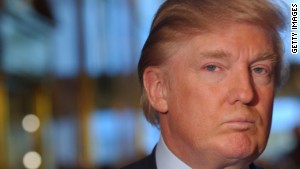 Trump's October suprise that wasn't
Davos 2013: New year, same old problems?
We are now closer to having an economic community in the best sense of the term -- we work with each other for the benefit of all.
I think we've all become aware of the fact that our cultures and economics are intertwined. It's a complex mosaic that cannot be approached with a simple formula for the correct pattern to emerge. In many ways, we are in unchartered waters.
The good news, in one respect, is that what is done affects us all. There won't be any winners or losers as this is not a competition. It's a time for working together for the best of all involved. Never before has the phrase "we're all in this together" had more resonance or relevance.
Quest: U.S. economy to dominate Davos 2013
My concern is that the negligence of a few will adversely affect the majority. I've long been a believer in the "look at the solution, not the problem" theory. In this case, the solution is clear. We will have to leave borders behind and go for global unity when it comes to financial stability.
Is this possible? Is this a new frontier? Yes and no. There is the fait accompli strategy -- stay under the radar -- and the passive aggressive strategy, acts of terror used to paralyze and so on -- so the bottom line must be balance. Rationality must rule. There are philosophical approaches to economics. However, at this point, we don't so much need philosophy as we need action. Which way to proceed is the question.
Defterios: Why Egypt's transition from its Arab Spring is so painful
You ask about Europe in crisis as an opportunity for investment. I see the world in crisis at the moment. I'm a firm believer that there are always opportunities whether the markets or up or down, but it requires insight and sometimes creativity to see those opportunities. I have no doubt that the balance we need will be achieved, but it won't happen overnight.
Europe is a tapestry that is dense, colorful and deserving of continued longevity and prosperity. There are many pieces that must be carefully fitted together in order to thrive.
Read more: Election season bluster: A Trump call for 'revolution!'
Our challenge is to acknowledge those pieces and to see how they can form a whole that works together well without losing any cultural flavor in the process. It's a combination of preservation along with forward thinking.
Europe is a terrific place for investment. I am proud to have built a great golf course in Scotland after searching throughout Europe for five years for the right location. I've seen many beautiful places.
The future of Europe, as well as the United States, depends on a cohesive global economy. All of us must work toward together toward that very significant common goal.
The opinions expressed in this commentary are solely those of Donald Trump.

Part of complete coverage on
updated 8:08 AM EST, Wed January 23, 2013

Global policymakers, leading thinkers and key entrepreneurs are gathering in Davos. CNN brings you the latest news, views and musings live.
updated 1:19 PM EST, Fri January 25, 2013

Free trade, transparency and a crackdown on tax cheats will be at the heart of Britain's G8 presidency, Prime Minister David Cameron told the World Economic Forum in Davos.
updated 1:15 PM EST, Fri January 25, 2013

Walk the halls of Davos and you're bound to bump into celebrities, heads of state and even princes and princesses.
updated 6:55 AM EST, Fri January 25, 2013

The mayor of London says a controversial vote for the British people whether to stay in the European Union is all part of democracy.
updated 1:20 PM EST, Fri January 25, 2013

A top European Union official says there's no need for Britain to make threats to leave the union in order to reform its membership.
updated 1:20 PM EST, Fri January 25, 2013

Kenyan Prime Minister Raila Odinga says his country will not negotiate with al Qaeda-linked Somali militants who have threatened to kill Kenyan hostages unless Nairobi releases all Muslims charged with terrorism.
updated 7:05 AM EST, Sat January 26, 2013

LeWeb founder Loic Le Meur is looking to "digital hippies" as a potential theme for his next conference.
updated 9:59 AM EST, Mon January 28, 2013

The head of Airbus says the European aviation giant will take care to learn from its own mistakes -- and rival Boeing's -- ahead of the launch of its new widebody A350 aircraft.
updated 5:40 AM EST, Wed January 23, 2013

As extreme weather events cost the global economy billions each year, the "neglected" risk of climate change seems to be rising to the top of the agenda, Andrew Steer writes.
updated 8:42 AM EST, Wed January 23, 2013

Economic empowerment offers a win-win scenario for Saudi Arabia and its women, Mounira Jamjoon writes.
updated 6:54 AM EST, Wed January 23, 2013

The recession in Europe is entering its fifth year and unemployment doesn't look like it will be returning to normal levels anytime soon.
updated 8:24 AM EST, Tue January 22, 2013

What has been made clear by current events and financial upheavals since 2008 is that the global economy has become truly that -- global.
updated 9:58 AM EST, Mon January 21, 2013

On July 1, 2013 the 27-nation European Union will become 28. But is the Adriatic country ready to join Europe's elite club?