STORY HIGHLIGHTS
A confession "won't be enough" for Armstrong, author says
Critics have accused Lance Armstrong of bullying them for years
Now, Armstrong is said to acknowledge doping in a television interview
"It's kind of a big turnaround," a former teammate tells ESPN
(CNN) -- They were the liars. The "trolls." The bitter, vindictive and jealous.
They were Lance Armstrong's first and fiercest critics, frequently castigated by the once-dominant athlete and celebrity cancer survivor, shunned by sponsors, race organizers and many of the cyclist's loyal followers.
Now, on the cusp of the broadcast of an interview in which Armstrong is said to finally acknowledge what he had fiercely denied for years -- that he used performance-enhancing substances -- they are finally feeling vindicated.
"He was Tony Soprano," author Dan Coyle, who wrote a book about Armstrong, told CNN's Anderson Cooper. "When you crossed him, he cut you dead. You were gone. The question is, is he going to apologize to the people he hurt along the way? "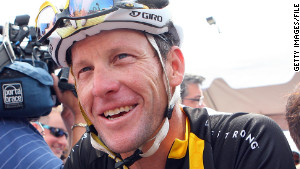 Oprah 'satisfied' by Armstrong's answers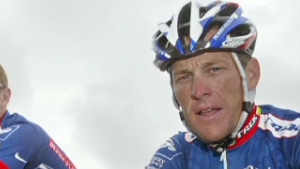 Why did Armstrong do interview now?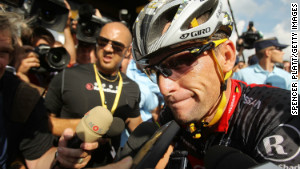 Armstrong could face more legal battles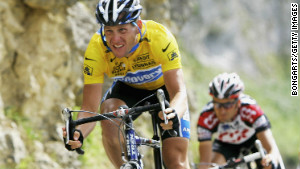 Armstrong's denials through the years
Former Armstrong teammate Frankie Andreu also talked about Armstrong's wrath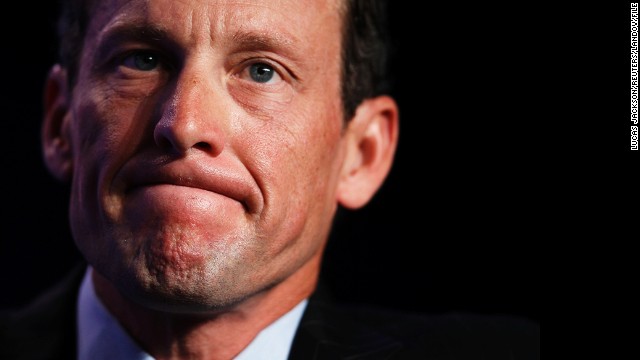 After denying the allegations for years, cyclist Lance Armstrong admitted to using performance-enhancing drugs. As a result, he was stripped of his seven Tour de France titles and an Olympic bronze medal. Click through the gallery for a look at his life and career.
Armstrong, 17, competes in the Jeep Triathlon Grand Prix in 1988. He became a professional triathlete at age 16 and joined the U.S. National Cycling Team two years later.
Armstrong wins the 18th stage of the Tour de France in 1995. He finished the race for the first time that year, ending in 36th place.
Armstrong rides at the Ikon Ride for the Roses to benefit the Lance Armstrong Foundation in May 1998. He established the foundation to benefit cancer research after he was diagnosed with testicular cancer in 1996. After treatment, he was declared cancer-free in February 1997.
Armstrong leads his teammates during the final stage of the 1999 Tour de France.
Armstrong takes his honor lap on the Champs-Élysées in Paris after winning the Tour de France for the first time in 1999.
After winning the 2000 Tour de France, Armstrong holds his son Luke on his shoulders.
Armstrong rides during the 18th stage of the 2001 Tour de France. He won the tour that year for the third consecutive time.
Armstrong celebrates winning the 10th stage of the Tour de France in 2001.
After winning the 2001 Tour de France, Armstrong presents President George W. Bush with a U.S. Postal Service yellow jersey and a replica of the bike he used to win the race.
Armstrong celebrates on the podium after winning the Tour de France by 61 seconds in 2003.
Jay Leno interviews Armstrong on "The Tonight Show" in 2003.
After his sixth consecutive Tour de France win, Armstrong attends a celebration in his honor in front of the Texas State Capitol in Austin.
Armstrong arrives at the 2005 American Music Awards in Los Angeles with then-fiancee Sheryl Crow. The couple never made it down the aisle, splitting up the following year.
Armstrong holds up a paper displaying the number seven at the start of the Tour de France in 2005. He went on to win his seventh consecutive Tour de France.
Armstrong testifies during a Senate hearing in 2008 on Capitol Hill. The hearing focused on finding a cure for cancer in the 21st century.
In 2009, Armstrong suffered a broken collarbone after falling during a race in Spain.
Young Armstrong fans write messages on the ground ahead of the 2009 Tour de France. He came in third place that year.
Armstrong launches the three-day Livestrong Global Cancer Summit in 2009 in Dublin, Ireland. The event was organized by his foundation.
In May 2010, Armstrong crashes during the Amgen Tour of California. That same day, he denied allegations of doping made by former teammate Floyd Landis.
Armstrong looks back as he rides during the 2010 Tour de France.
Armstrong's son Luke; his twin daughters, Isabelle and Grace; and his 1-year-old son, Max, stand outside the Radio Shack team bus on a rest day during the 2010 Tour de France.
Armstrong finished 23rd in the 2010 Tour de France. He announced his retirement from the world of professional cycling in February 2011. He said he wanted to devote more time to his family and the fight against cancer.
The frame of Armstrong's bike is engraved with the names of his four children at the time and the Spanish word for five, "cinco." His fifth child, Olivia, was born in October 2010.
Armstrong competes in the 70.3 Ironman Triathlon in Panama City, Florida, in February 2012. He went on to claim two Half Ironman triathlon titles by June of that year.
Armstrong addresses participants at the Livestrong Challenge Ride on October 21, 2012, days after he stepped down as chairman of his Livestrong cancer charity.
International Cycling Union President Pat McQuaid announces the decision to strip Armstrong of his seven Tour de France wins and ban him from the tournament for life on October 22, 2012. "Lance Armstrong has no place in cycling," he said.
In January 2013, Armstrong speaks with Oprah Winfrey about the controversy surrounding his cycling career. He admitted, unequivocally and for the first time, that he used performance-enhancing drugs while competing.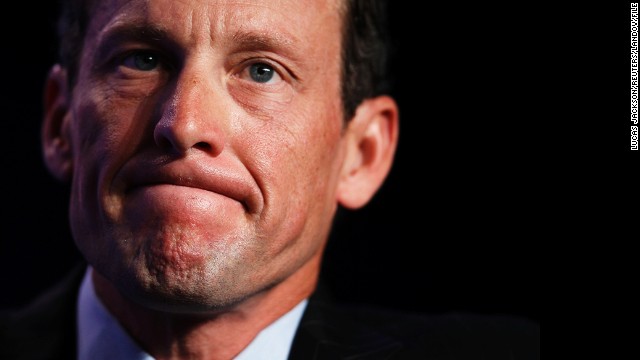 Photos: Lance Armstrong's rise and fall
"Anybody that crossed his path or didn't go along with his plan, he set out to take them down. And he was very powerful and influential and did take them down," Andreu told ESPN radio host Colin Cowherd on Tuesday.
Interview won't reduce sanctions
"So it's kind of a big turnaround, it's a big surprise now with him going on 'Oprah' and supposedly admitting to doping during his career, which of course he's always denied," Andreu said.
Winfrey, appearing on "CBS This Morning," appeared to confirm media reports Tuesday that Armstrong acknowledged using performance enhancing substances in his interview with her.
She didn't reveal details of his statements, which will run on her OWN cable network and on the Internet on two nights beginning Thursday.
Armstrong has long denied using performance enhancers during what had been a record-setting cycling career. But in a scathing report last year, the U.S. Anti Doping Agency accused him of being at the heart of a sophisticated doping program.
Andreu and his wife, Betsy, say they fell into disfavor with Armstrong after testifying in an arbitration case filed against Armstrong by a company seeking to avoid paying out bonuses to him for race victories during which he was accused of doping.
In their testimony, they told of a 1996 incident in an Indianapolis hospital room in which, they said, Armstrong told doctors treating him for cancer that he had taken a variety of performance enhancing drugs.
Public takes shots at Armstrong in advance of interview
"After that, it was all-out attack, war on my wife and I," Andreu told Cowherd. "They ripped us apart. I lost a lot of jobs, lost a lot of money. It's been a very long, long fight. Now things are changing."
Betsy Andreu said she was pressured to sign a statement disavowing the story, and when she refused, she was "vilified."
"I became, in Lance's words, 'bitter' and 'vindictive' and 'jealous,'" she said in an affidavit included in the USADA report.
She recently told CNN's Anderson Cooper that her husband's career fell apart and the couple felt intimidated.
The claims, the attacks, the legacy: 12 Lance Armstrong quotes to know
"If he wants to send a message and bully you, he can intimidate you and be very, very mean," she said.
She said she wasn't sure what to make of Armstrong's pending acknowledgment.
"The person you see is the image he wants you to see," she said. "He's a chameleon."
Other Armstrong critics also are likely to be watching the interview closely.
Armstrong's former masseuse and personal assistant, Emma O'Reilly, told CNN last year that she went through "two and a half to three years of hell" after first speaking out about doping.
"I got subpoenaed, I got ... kind of ostracized. And just the stress levels," she said. "... And all for telling the truth. As well as feeling feelings of guilt because I knew then that there were certain people now who would not speak to me again, and have never spoken to me again, and it's a shame because I lost those friendships."
Reports: Armstrong admits to Oprah he cheated during cycling career
Former Armstrong teammate Tyler Hamilton also accused Armstrong and others in cycling of intimidating him into staying quiet about his own doping, which he finally admitted in 2011.
"I believed that was my only way back into the sport," he said. "It is a bit of a mafia. It's a powerful group. You can say the wrong thing, and next thing you know. ..."
Another former teammate, Paul Willerton, said redemption will be tough for Armstrong to earn.
"When you sue people that you know are telling the truth, that is really difficult to forgive," he said.
David Walsh, a British journalist who co-wrote a book that detailed the allegations against Armstrong, said a confession "won't be enough."
"He's got to make reparations to the people he wronged. He's got a lot of apologizing to do," Walsh said.
Walsh's book prominently featured O'Reilly's accounts of doping in the cycling world. Armstrong later sued over the book, including a libel lawsuit against The Sunday Times, which published excerpts. The Times is now suing to recover the settlement it paid Armstrong in the case.
How Armstrong will make money now
"My feeling is that he came forward because he's been in a pretty bad place since the truth has emerged, and the only way that he can rebuild to begin his life is to make a full confession of all the things he did," Walsh said.
Unlike some of the other critics, Walsh said he didn't feel any vindication at Armstrong's expected about-face. But he said he feels "tremendous satisfaction for the people who helped me," people he said told the truth "at great cost to themselves."
"They were vilified. Their characters were assassinated, and they were in a bad place," he said. "Betsy Andreu has said she spent 13 years telling people she wasn't a liar, and that's a very difficult place to be."
Next month, Walsh will have the catbird seat when he takes part in a university symposium in Leeds, United Kingdom. There he'll discuss his years of reporting on Armstrong, reporting that appears to have finally caught up with the onetime star.
The event is called, simply, "The Pursuit of Lance Armstrong."
Willerton, Armstrong's former teammate, says he's just glad the truth appears to be finally coming out.
"We have Lance Armstrong versus cancer. We had Lance Armstrong versus everyone in the Tour de France. But Lance Armstrong versus the truth? That's one that he really couldn't win in the end."
Opinion round-up: Give Lance another chance?