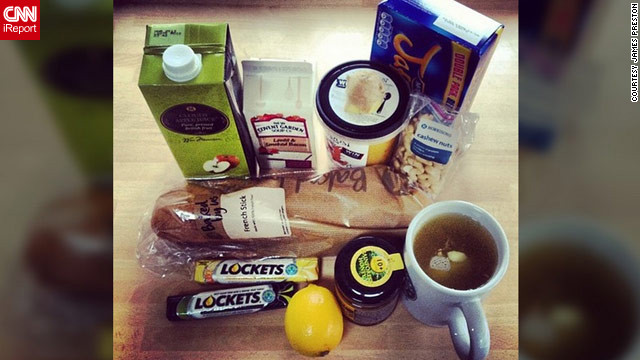 James Preston
of Chewton Mendip, England, is hunkering down as he battles what he calls the worst stage of his "man-flu." His flu survival kit consists of a variety of home remedies, medicine and snacks, such as apple juice, cough drops and French bread for his soup.
Christen Lassiter
from Miami says says she couldn't keep any food down when she had the flu, so she started taking the items that are in her flu survival kit, such as chicken soup and tea with garlic.
Jaspreet Sangha
from San Jose, California. She says she is holding strong with her flu survival kit, which is comprised of cough syrup, vapor rub, vitamin C, Starbucks coffee, Asian ginger tea and a variety of medications.
"I'm regretting not getting the flu shot this year," said
Malcolm Chavez
from Saskatchewan, Canada, is trying to recover from the flu. He is taking cold and flu medications, cough suppressants, vitamins B and C, and hot lemon drink from his flu survival kit. He also advocates gargling twice a day with lukewarm salt water.
Registered nurse
Rachel James
, a nurse in Bethlehem, Philadelphia, says she not only has the flu, but a terribly painful sore throat as well. Her flu survival kit is made up of variety of medications, disinfectants, water and soups, and she says frozen Slurpees are soothing her throat.
Terry Saffold
, a college student in Milwaukee, Wisconsin, says he's battling the flu with water, tea, throat spray and healthy, light food.
Eric Madsen
of Cliffside Park, New Jersey, is trying his best to not catch the flu. He's taking preventative measures such as staying hydrated, taking extra vitamins and using disinfectants.
Amanda Hanson
is out with the flu. She says water, medicine and long hours of watching movies on Netflix are helping her recover.
Las Vegas junior high teacher
Jaclyn Kunz
from East Rockaway, New York, never had the flu until this year. But now that she is sick, she says cough drops, sports drinks, a variety of cold and flu medications and "bad television" are helping her get through her flu.
Flu survival kits
Flu survival kits
Flu survival kits
Flu survival kits
Flu survival kits
Flu survival kits
Flu survival kits
Flu survival kits
Flu survival kits
STORY HIGHLIGHTS
The flu has been reported in 47 states across the nation
Although the spread of the flu has slowed, widespread activity is still reported
Illness has led people on social media to post photos of their flu survival kits
Flu survival kits consist of medications, fluids and home remedies
(CNN) -- The early flu season has spiked a fury of "germaphobia" across the United States as the Centers for Disease Control and Prevention warned that the flu has reached epidemic levels. Widespread activity is projected to continue.
As the fear of contracting the flu spread, so did the trend of crafting flu survival kits. Photo-sharing communities such as Instagram filled with photos of products people were using to battle the flu, from Vitamin C to favorite movies to even a swig of whiskey. Take a look at some of the survival kits above, and read on to hear from their creators about home remedies for surviving the flu.
Eric Madsen says he refuses to get sick. As the wave of coughing and sniffling started peaking in New Jersey, he started loading up his system with water, tea and vitamin packs such as Emergen-C, which claim to boost immune systems through Vitamin C and other ingredients.
The 32-year-old says the keys to staving off the flu for him were these supplements, hydration and "hot sauce on every meal."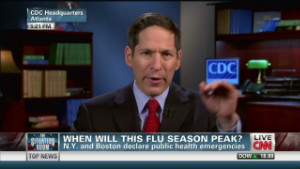 CDC director takes your flu questions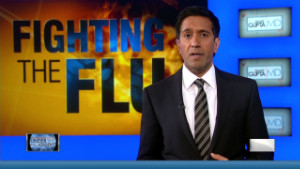 Flu epidemic: What you need to know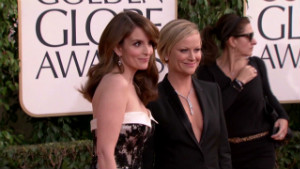 Flu fear goes to Hollywood
Middle school teacher Amanda Hanson of Las Vegas wasn't so lucky. She caught the flu a week ago, running a fever of 102 degrees.
She says she is feeling better now thanks to her survival kit, which is made up of medications, water, blankets and Netflix -- "a must." Hanson also credits her Neti Pot with helping her recover. "(It's) a life saver. ... I use my Neti Pot for everything," she said.
Jaclyn Kunz, 28, says this season's flu made her the sickest she's ever been. The East Rockaway, New York, librarian says she did not get a flu shot this year "because I never have before, and I didn't think it was necessary."
Besides cold and flu medication, "lots of rest and bad TV" was her prescription for survival.
Of course, not everyone who got a flu shot went unscathed, as the vaccine protects only against certain strains.
Nurse Rachel James, 24, got the flu shot, but ended up catching the flu anyway, alongside a "horribly painful sore throat," she said. But "I would still get the flu shot again next year to protect from as many strains as possible," she added.
During her recovery, James has been using throat spray, lozenges, disinfectants, soups, tissues and masks to prevent spreading the illness to her family. But she adds that frozen Slurpees and Theraflu have been soothing her sore throat, too.
"It's like magic in a cup," she said.
Another drink that can work wonders for flu sufferers? The traditional hot toddy. James Preston of Chewton Mendip, England, who says he's spent his past few sick days watching movies "and feeling sorry for myself," says it's one of the most soothing remedies. He makes the warm drink with ginger, honey and lemon -- and maybe a splash of whiskey.
A similar option is Christen Lassiter's drink of choice: chopped garlic, ginger and lemon mixed together in her tea.
But despite all the home remedies and survival kits, the 30-year-old Miami resident says rest is the ultimate key to recovery.
"I can't stress it enough, rest is imperative to get healed," she said.
If you have the flu, how are you treating it? Send CNN iReport photos of your flu survival kits.