Maze joins Vonn in skiing's elite class
updated 5:04 PM EST, Sun January 13, 2013
STORY HIGHLIGHTS
Tina Maze becomes sixth woman skier to win a race in all five World Cup disciplines
Slovenian joins a group headed by Lindsey Vonn after winning Super G in St. Anton
The 29-year-old moves 550 points clear in the overall World Cup standings
Marcel Hirscher extends his overall lead in the men's World Cup with slalom victory
(CNN) -- While the trials and tribulations of Lindsey Vonn have dominated skiing headlines this season, one of her rivals has been quietly carving out her own place in the history books.
Tina Maze is already far ahead in the race to usurp Vonn as overall World Cup champion, and on Sunday she joined the American as one of only six female skiers to win a race in each of the alpine sport's five disciplines.
The Slovenian won the first Super G event held in the Austrian resort of St. Anton in 14 years to move 550 points clear of closest rival Maria Hoefl-Riesch.
"I'm not really concerned about making history when I get prepared for a race, but it is always a nice thing to hear once it's done," the 29-year-old told the FIS World Cup website after her sixth win this season.
"I've worked hard to win my first Super G, I got very close to winning last season. I could not have made it if there wasn't such a good team of people around me. The summer preparation was conducted in the best way possible and it's been paying off so far."
Read: Vonn upstaged in World Cup comeback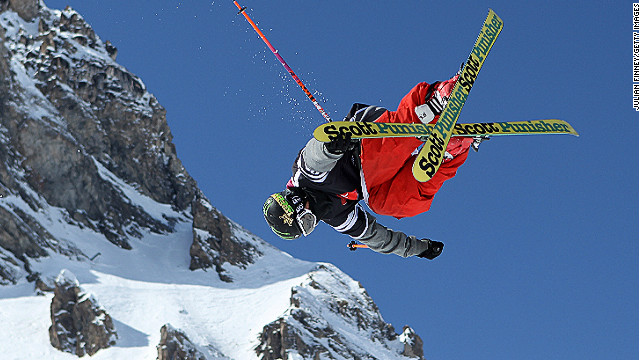 Two new freestyle skiing events will be introduced at the 2014 Winter Olympics in Sochi -- slopestyle and ski halfpipe -- meaning freestylers will have as many medals to aim at as their alpine cousins.
Slopestyle skiers perform a series of tricks on a course laden with jump-off opportunities while the ski halfpipe discipline is similar, though the track is a semi-circular ditch carved out of the snow.
More and more people are making the crossover from alpine to the "dark side" of skiing -- freestyle. Canadian Kelsey Serwa made the switch in 2009 and has since become an X Games gold medalist and world champion in ski cross.
Ski cross is a four-way fight to the finish line across a specially constructed course complete with jumps, waves and steep turns. It enraptured audiences on its Olympics debut in Vancouver in 2010.
Part of its appeal is its fast and furious nature, which often leads to crashes.
Some believe the drama of freestyle is taking viewers away from traditional downhill alpine skiing. John Fry, International Skiing History Association president, thinks alpine is missing chances to boost its popularity. He says a refusal to sanction a race-off between Maria Riesch and Lindsey Vonn when they were practically tied for the Alpine World Cup title in 2011 was a mistake.
Rather than television, most amateur freestyle skiers find their fame on the internet. Finnish urban skiing company Real Skifi comprises Ilkka and Verneri Hannula and Juho Kilkki. Their short films, shot by Janne Korpela, often attract half a million hits.
As well as ski halfpipe, ski slopestyle and snowboard slopestyle, other new events for Sochi 2014 include snowboard parallel special slalom, women's ski jumping, biathlon mixed relay, team figure skating and luge team relay.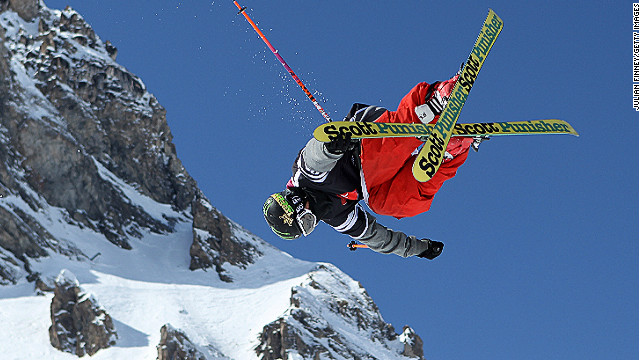 Winter Olympics embraces skiing's ''dark arts'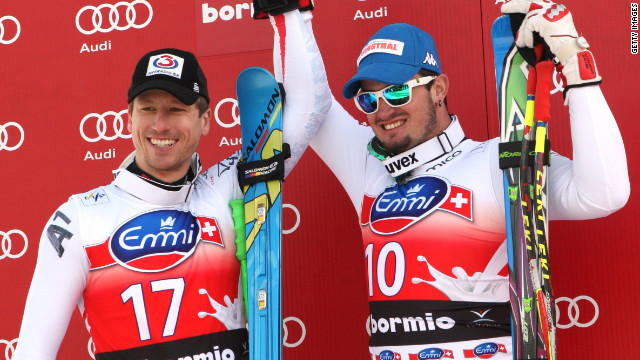 Dominik Paris, right, and Hannes Reichelt shared victory after finishing in a dead heat in the World Cup downhill at Bormio, Italy.
Paris, 23, delighted the home fans as he claimed the first World Cup win of his career.
Austria's Reichelt also clocked 1:58.62 as the 32-year-old claimed his fifth career victory -- his first this season.
Aksel Lund Svindal extended his lead in both the downhill and overall standings as he finished third -- just 0.01 seconds behind leading duo.
The Norwegian was just 0.01 seconds ahead of fourth-placed Austrian Klaus Kroll, who won the downhill title last season.
Slovakia's Veronika Velez Zuzulova claimed her first World Cup win with victory in the women's slalom at Semmering in Austria, where Slovenia's Tina Maze extended her overall lead with third place.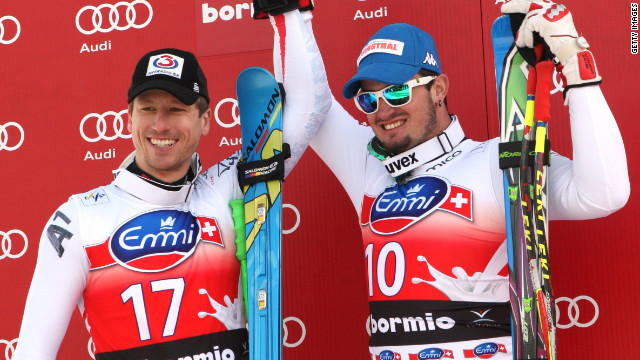 'Crazy' dead heat in World Cup ski race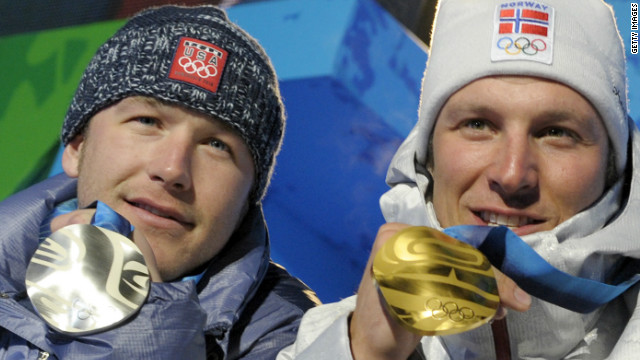 Aksel Lund Svindal, right, secured his first Olympic gold medal in the men's super-G at the 2010 Vancouver Games, while American star Bode Miller claimed silver.
Svindal celebrates his silver medal in the men's downhill in Vancouver. He also won bronze in the giant slalom to complete a full set of medals in one Games.
Svindal powers his way to victory in the men's World Cup super-G race at Val Gardena as he continued his dominant start to the 2012-13 season with his third win.
Svindal and fellow skiers Ted Ligety and James Heim go back to the 1980s for a photoshoot with sponsor Head.
Svindal finds time to relax away from the rigors of training and competition.
Norwegian ski coach Haavard Lie battles the elements during national team training in Solden.
Svindal shows his attitude as he embraces the "Movember" charity movement.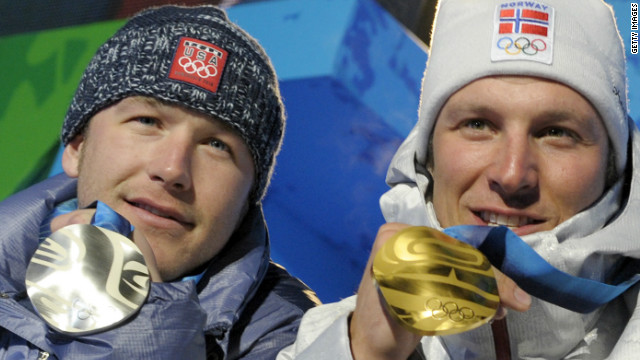 Svindal sets the Alpine speed standard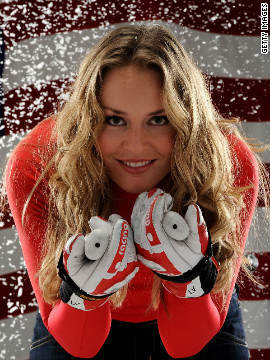 Lindsey Vonn is a marketeer's dream, with her skiing prowess and profile taking the sport to new corners of North America.
Vonn burst on to the scene as a 16-year-old and represented the U.S. team on home soil at the Salt Lake City Winter Olympics in 2002 as a 17-year-old.
Skiing is a treacherous sport, demonstrated by this fall Vonn had at the 2006 Winter Olympic Games in Turin. She was airlifted to hospital but returned two days later to compete and finished eighth. Her grit earned her the U.S. Olympic Spirit Award.
Vonn married fellow U.S. skier Thomas Vonn in 2007. Vonn also became her coach. The pair split in November 2011.
Vonn secured her first World Cup title in 2008. She set a new record for the most World Cup downhill victories in a season with 10. Vonn would go on to win it again two years in a row and now has four to her name.
Another serious injury, this time to her thumb, ruled Vonn out of the World Ski Championships in Val d'Isere back in February 2009.
Vonn's only Olympic gold medal to date came in the downhill competition at the 2010 Winter Olympics in Vancouver. "Seeing my name and the number one next to it was the best feeling I've had in my life," she told reporters.
Lake Louise is Vonn's playground. She has dominated there in recent years, winning all three downhill events in December 2012, like she did the year before. Her request to race against the men there this year was rejected.
Vonn missed out on a fourth successive World Cup title to her good friend Maria Riesch by three points in 2011.
Vonn took time out of her preparations for an Alpine World Cup event in Val d'Isere to catch up with CNN's Alpine Edge show.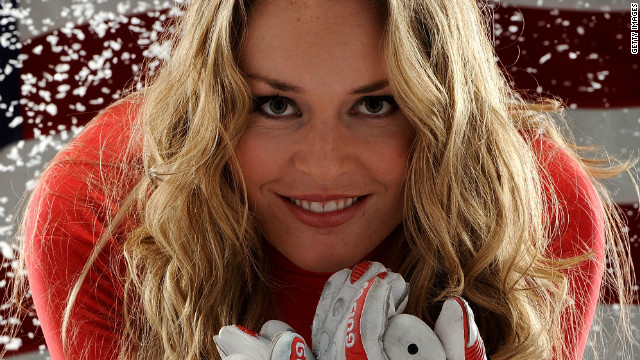 Vonn and on: Lindsey's quest
It was Maze's 17th World Cup win overall, still a long way off Vonn's leading 57.
"It's amazing to see Tina do so well. She's been on a roll -- top three in every event. She's clearly running away with the overall. It's cool to watch. I think it's great for the sport and I'm really happy for her," Vonn said.
The four-time World Cup champion won the first two Super G races this season, but then took a month off due to stomach problems.
Vonn returned to action in Saturday's downhill at St. Anton, finishing equal sixth -- and improved by two places to retain a 20-point lead over Maze in the Super G standings.
"I think that it was a good weekend to reconstruct my season," said Vonn, whose divorce from husband Thomas Vonn after a year of separation came through last week.
"I rediscovered my confidence. I am really eager to get to Cortina. I think that next weekend will see me in better form."
Maze headed off Austria's Anna Fenninger, while Switzerland's Fabienne Suter was third in her best result since returning from a serious knee injury.
Meanwhile, Marcel Hirscher extended his overall lead in the men's World Cup with victory in the slalom at Adelboden to repeat his 2012 victory at the Swiss resort.
The Austrian was beaten by Ted Ligety on Saturday when the American took advantage of his rival's mistake to win the giant slalom, but this time Hirscher recovered from eighth place in the opening run to beat compatriot Mario Matt and third-placed Italian Manfred Moelgg.
Hirscher is now 126 points ahead of second-placed Norwegian Aksel Lund Svindal, with Ligety 179 adrift in third.