STORY HIGHLIGHTS
Hungary and Bulgaria to play next World Cup qualifiers behind close doors
FIFA impose sanctions after racist incidents involving their supporters
Hungary aired anti-Semitic chants during their friendly with Israel in August
Bulgaria punished for racist remarks directed at a Denmark player
(CNN) -- It is a strong punishment that could signal a change in FIFA's approach to tackling one of soccer's most ugly features -- racism.
Hungary and Bulgaria will play their next World Cup qualifying matches behind closed doors after soccer's world governing body sanctioned both countries for racist incidents involving their supporters.
FIFA said a group of Hungary fans had displayed offensive symbols and chanted anti-Semitic songs during a friendly with Israel in August while Denmark's Patrick Mtiliga was subject to racist abuse from Bulgaria fans during a match in October.
A spokesman from FIFA told CNN it is the first time the governing body has barred fans from attending a match due to discrimination issues.
Read: Boateng makes racism walkout vow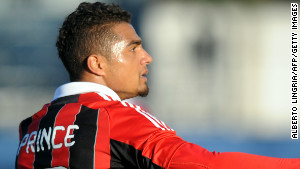 Exclusive: Boateng on racist abuse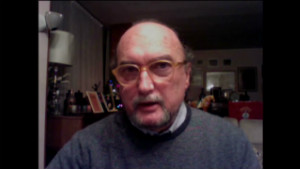 Speaking out against racism in football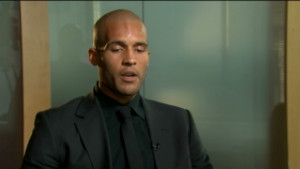 PFA chairman: Serbia should be banned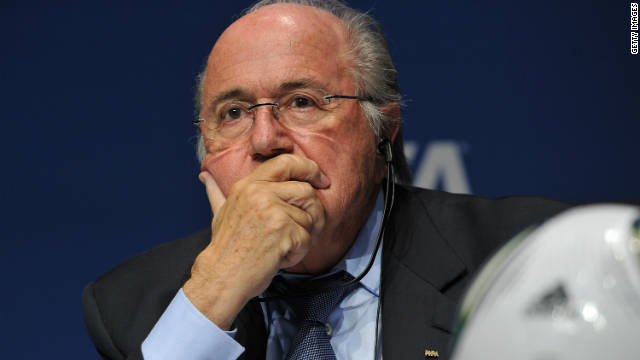 FIFA president Sepp Blatter's 2011 remarks on racism in football -- that on-pitch abuse can be solved with a handshake -- were just one of a series of controversial quotes to be attributed to the head of world soccer.
In 2004, Blatter -- seen here with Brazil star Marta -- angered female footballers with his suggestion for how the women's game could be made more appealing. "They could, for example, have tighter shorts," said the Swiss. "Let the women play in more feminine clothes like they do in volleyball."
In 2010, when England captain John Terry, who is married, was reported to have slept with the partner of his former Chelsea teammate Wayne Bridge, Blatter responded: "If this had happened in, let's say, Latin countries then I think he would have been applauded."
In 2008 Blatter was ridiculed after defending the desire of Manchester United's highly-paid star Cristiano Ronaldo to join Real Madrid. He said: "I think in football there's too much modern slavery in transferring players or buying players here and there, and putting them somewhere." In 2013 he had to apologize to Ronaldo after a bizarre impersonation of the Madrid star.
Blatter performed a U-turn on the use of goal-line technology and apologized to the English Football Association after an incorrect decision during the 2010 World Cup. Despite replays showing a shot from England's Frank Lampard had clearly crossed the line in the last-16 clash with Germany, the goal was not awarded.
Blatter had earlier refused to take action when Thierry Henry's blatant handball denied the Republic of Ireland a place at the 2010 World Cup finals. Even the France striker admitted the fairest solution was to replay the playoff match.
In December 2010, Blatter was heavily criticized for suggesting gay football fans should "refrain from sexual activity" if they wished to attend the 2022 World Cup in Qatar, where homosexuality is illegal. Blatter later apologized and said it had not been his intention to offend or discriminate.
Blatter clashed with fellow members of FIFA's executive committee when he suggested the 2022 FIFA World Cup could be played in January to avoid high temperatures in Qatar. He said the move would "protect the players and also the spectators." Qatar flatly rejected Blatter's suggestion at the time, but FIFA is now reviewing whether to adopt it.
In December 2010 Blatter insisted that FIFA was "not corrupt ... there are no rotten eggs" despite two of his executive committee members -- Amos Adamu, pictured, and Reynald Temarii -- being suspended for accepting bribes in the lead-up to the vote for awarding hosting rights for the 2018 and 2022 World Cups. He called England "bad losers" after losing out to Russia.
Blatter stood unopposed for re-election in July after his former ally Mohamed bin Hammam quit the race days before the ballot after being accused of offering cash for votes. The Qatari, a top FIFA official, has been banned from football.
Blatter faced a criminal investigation after winning the 2002 FIFA presidential election, being accused of financial mismanagement by 11 former members of the ruling body's executive committee, including his 1998 election rival Lennart Johansson, right. However, prosecutors dropped the case due to a lack of evidence.
In January 2013, AC Milan midfielder Kevin-Prince Boateng led his team off the pitch after being subjected to racist chanting. His actions were hailed across the world. But Blatter was more cautious about the issue, refusing to support the move. "I don't think you can run away, because eventually you can run away if you lose a match," he said in an interview with a newspaper in the UAE. "This issue is a very touchy subject, but I repeat there is zero tolerance of racism in the stadium; we have to go against that." Others, like AC Milan president Silvio Berlusconi, have disagreed with him. "I am of the opposite view (to Blatter)," said Berlusconi. "I thanked and congratulated my players for their decision to leave the field."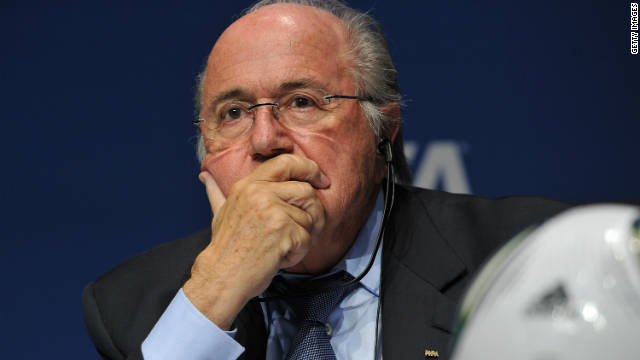 Blatter: A controversial leader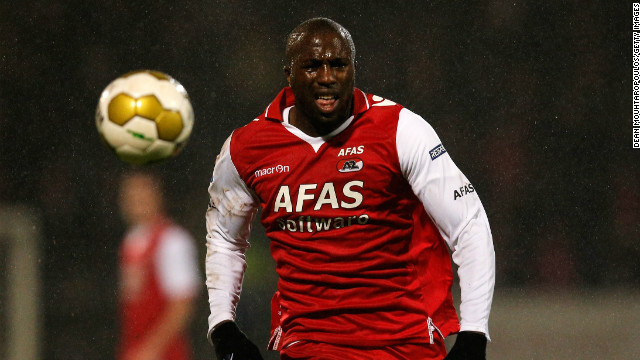 U.S. star Jozy Altidore was subjected to racial abuse during AZ Alkmaar's cup win at Den Bosch in the Netherlands. The match was halted and the crowd were asked to stop the abusive chanting before the action resumed.
AC Milan's Kevin Prince-Boateng walked off the pitch after being racially abused during his side's friendly game with Pro Patria earlier this month. The midfielder was praised for his actions by FIFA president Sepp Blatter.
Serbia was ordered to play one under-21 match behind closed doors and was fined $105,000 by European football's governing body UEFA for racial abuse in a match with England. UEFA president has appealed the verdict of his organization in the hope of seeing stiffer punishments administered.
Chelsea and England captain John Terry was charged by UK police after allegedly making racist remarks to Queens Park Rangers defender Anton Ferdinand in October 2011. Terry was cleared of the charges in a London court in July 2012.
Liverpool's Luis Suarez was banned and fined by the English Football Association after Manchester United's Patrice Evra claimed the Uruguayan racially insulted him during a match, also in October 2011. Suarez flatly denies Evra's claims.
Brazilian World Cup winner Roberto Carlos walked off the pitch while playing for Russian team Anzhi Makhachkala against Krylya Sovetov in June the same year, after having a banana thrown towards him in the closing stages of the match.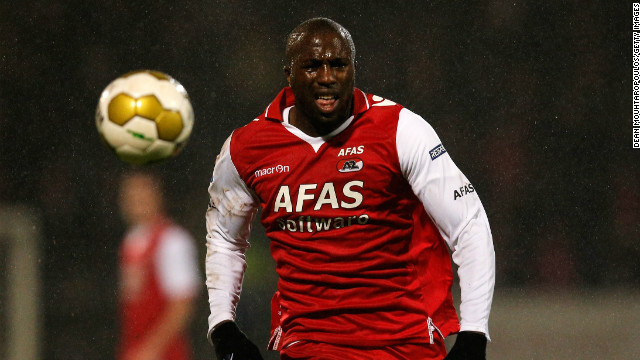 Racism in football
The sanctions come less than a week after AC Milan midfielder Kevin-Prince Boateng left the field mid-match when he was the victim of racial abuse during a friendly with lower league side Pro Patria in Italy.
Pro Patria will also be forced to play a game behind closed doors as punishment for the incident, the Italian Football Federation announced on Monday.
Speaking at the Ballon D'or awards in Zurich on Monday, FIFA president Sepp Blatter described Boateng's actions as "courageous" but said leaving the pitch was not the long term answer.
Yet FIFA's move to impose a behind closed doors punishment on Hungary and Bulgaria for their first charges of this nature are significant according to Football Against Racism Europe (FARE) executive director Piara Powar.
FARE and two other bodies offered evidence to FIFA of wrongdoing in the relevant matches and Powar told CNN he welcomed the steps taken by them.
"For the first time we've got what looks like a relatively strong punishment from the top of football and that could reverberate in the way in which it gives a lead to governing bodies at a national or league level," he said.
"Don't forget football is a global game and this is in the end a global problem. We welcome the action they've taken, no doubt about it."
Powar said punishing teams in footballing terms was a much more effective way of tackling the problem of racism rather than imposing financial sanctions.
"This is the only tack to take," he added. "If you fine a national association, however small they are, fines of that ilk are shrugged off they have no impact. You have to resort to other measures in the armory."
Powar said the abuse aired by Hungary fans during their friendly with Israel was "really horrible anti-Semitic stuff" and that he hoped FIFA would continue in a similar fashion if and when future racism incidents occur.
Read: Fan group calls on team not to sign black players
A statement on FIFA's website said that after being informed of the abuse by FARE and two other groups an extensive investigation was launched in which the Hungarian Football Federation "acknowledged and regretted" the behavior of a group of their fans.
"The members of the FIFA Disciplinary Committee were unanimous in condemning an abhorrent episode of racism, anti-Semitism, and of political provocative and aggressive nature perpetrated by supporters of the Hungarian national team," FIFA said.
Bulgaria were punished after an incident during their World Cup qualifier with Denmark in October.
FIFA explained: "It was reported by both the referee and the Match Commissioner ...that Denmark's Patrick Mtiliga was subjected to racist abuse by a group of Bulgarian supporters each time he touched the ball after entering the field in the 54th minute.
"In the 73rd minute, the Match Commissioner spoke to the 4th official, and a public address warning was given to the home fans by the announcer. Although the level of abuse subsided, audible racist abuse still continued until the final whistle."
Hungary will now have no supporters present when they take on Malta on March 22 while Bulgaria will play in am empty stadium against Romania on the same day.