Wild Oats XI leads after rival Wild Thing prevented from starting Sydney-Hobart
updated 1:47 AM EST, Thu December 27, 2012
STORY HIGHLIGHTS
Five-time line honors winner Wild Oats XI leads Rolex Sydney-Hobart
Wild Oats hoping to set race record for 628-mile bluewater classic
Long-time rival Wild Thing disqualified before start
Officials unhappy with modifications to the super-maxi
(CNN) -- Favorite Wild Oats XI led going into the first night of the Rolex Sydney to Hobart yacht race after fellow super maxi Wild Thing was prevented from starting on Boxing Day by race officials.
Wild Oats, last year's line honors winner Ragamuffin Loyal, and Wild Thing were expected to dominate the 628-mile bluewater classic with hopes of a new race record in strong southerly winds.
But race organizers, the Cruising Yacht Club of Australia (CYCA), scratched Grant Wharington's Wild Thing just three hours before the start, citing incomplete documentation.
Wharington's yacht had undergone modifications to extend it to 100 feet, but they fell foul of the rules, leaving an angry skipper to vent his feelings to the media.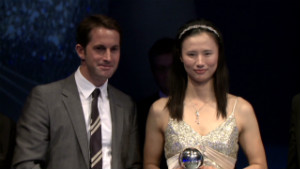 Best sailors of 2012 crowned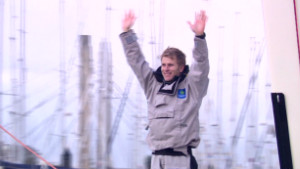 Gabart: It's a big moment for me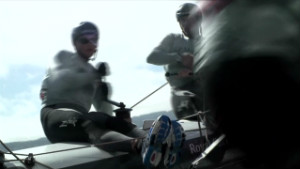 Oracle Racing steps up its training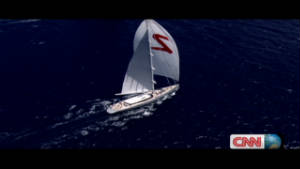 The exclusive world of super yachts
"We are absolutely devastated to be told at the 11th hour that we are unable to race to Hobart," a furious Wharington told AFP.
"We're a bit stuck for words as to why it happened, the situation, we provided the documentation -- I've got it in my hand."
Official Rolex Sydney-Hobart website
But CYCA commodore Howard Piggott defended their decision, saying they had warned Wharington his paperwork did not prove the modifications met international standards.
"The race committee has no option but to not accept the entry of Wild Thing," Piggott told the official race website.
"This is the final decision of the race committee that puts safety first," he added.
Last year's race was also hit by a controversy after Investec Loyal (now renamed Ragamuffin Loyal) pipped Wild Oats XI for line honors in a dramatic finish in Tasmania.
The winner had to survive a protest from the race committee which alleged one of its crew members had gleaned information from a TV helicopter crew about the sails being deployed by Wild Oats.
Without Wild Thing, the 76-strong fleet made the usual spectacular exit from Sydney Harbor with Wild Oats establishing an early advantage.
But hopes of breaking its own race record of one day, 18 hours, 40 minutes and 10 seconds set in 2005 appeared to be fading with Ragamuffin Loyal, skippered by 85-year-old Syd Fischer, in hot pursuit.
Behind the super maxis, the rest of the fleet is battling for handicap honors, which take into account each yacht's dimensions and sail area.

Part of complete coverage on
MainSail
updated 6:39 AM EDT, Wed May 15, 2013

Sailing around the world is one of the most grueling challenges on the planet, with muscle-bound skippers steering 20-meter yachts through everything from tropical cyclones to Antarctic storms.
updated 10:42 AM EDT, Thu May 9, 2013

For centuries, lighthouses have illuminated the most treacherous coastlines in the world, offering a beacon of hope to sailors in the depths of darkness.
updated 5:31 AM EDT, Tue May 7, 2013

Silently huddled on the water's edge, waiting hours on end for a hint of action, may not be everyone's idea of a pleasurable pastime.
updated 7:58 AM EDT, Thu April 25, 2013

Richard Branson's 1986 speedboat has been found in a Spanish boatyard and is being restored to its former glory.
updated 6:57 AM EDT, Wed March 13, 2013

Perfect for guests wanting water views with the convenience of dry land, our top 5 'boatels' include a WWII submarine and 1960s lifeboat.
updated 8:35 AM EDT, Wed March 13, 2013

A series of haunting photographs of an imagined underwater world make up the first ever underwater gallery aboard a sunken ship.
updated 6:37 AM EST, Tue March 5, 2013

Is this history rewritten? Ex-Royal Navy officer embarks on a voyage to prove that Phoenicians could have beaten Columbus by 2000 years
updated 1:36 PM EST, Thu February 7, 2013

As MainSail prepares for the unveiling of the longest yacht ever made, we find out whether there's any limit to how big a boatmaker will go.
updated 9:22 AM EST, Thu January 31, 2013

Featuring glaciers, barren cliffs, rugged shorelines and savage sea swells, these are the seven deadly islands of the world.
updated 12:50 PM EST, Thu January 31, 2013

A group of Australian explorers emulate Shackleton's epic survival journey, using almost exactly the same equipment and rations.
updated 6:10 AM EST, Fri January 18, 2013

Hackerfleet is a collective of volunteer computer hackers and programmers crafting a new generation of sailing software in the middle of the ocean.
updated 6:27 AM EST, Fri January 11, 2013

Bolivia, Russia, Holland and Switzerland, just where are the world's most awe-inspiring lake-sailing destinations? CNN finds out.
updated 7:15 AM EST, Fri December 21, 2012

For the traveling sailor, finding a partner willing to give up everything to jump aboard, is a tall ask. That's why many lonely-hearted sea-lovers are turning to the internet.
updated 10:32 PM EST, Wed November 28, 2012

When faced with ferocious waves, most people would seek protection in the sturdiest vessel they could find. But not 73-year-old Sven Yrvind.