'It's a police thing' -- nearby cops move in, give Newtown officers Christmas off
updated 7:45 AM EST, Tue December 25, 2012
STORY HIGHLIGHTS
Newtown police have worked nonstop since the Sandy Hook school shooting
Officers from neighboring towns have come in to help
On Christmas Day, neighboring officers will patrol the entire community
Newtown police officers will have Christmas Day at home with their families
(CNN) -- From around the world, condolences and offers of support have washed tragedy-ravaged Newtown, Connecticut, with wave after wave of sympathy from people trying somehow, some way, to reach out, to help, to comfort.
On Christmas Day, thanks to a grassroots effort by their fellow law enforcement brethren in nearby communities, Newtown's police officers will be the recipients of a rare gift in their profession -- a holiday off, for the entire force.
"Patrol officers and sworn personnel will be given the day off to be home on Christmas. Officers from surrounding towns will be patrolling Newtown," police Sgt. Steve Santucci of Newtown told CNN.
Newtown police have been working nonstop since the shooting at Sandy Hook Elementary School on December 14. The school shooting claimed the lives of 20 children and six faculty members, leaving a close-knit community -- and its police force -- still reeling 10 days later.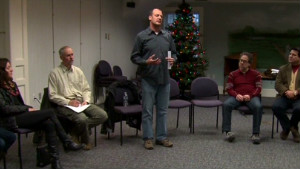 Newtown United takes on gun violence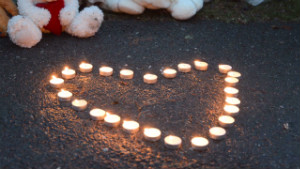 Song honors Sandy Hook victims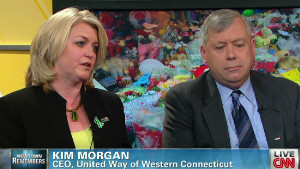 Helping Newtown heal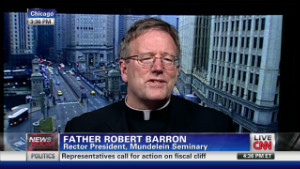 Coping with tragedy
"When something like this happens ... it's a police thing. We'll always try to help out neighboring towns. Any time there's a tragedy, we'll try our best to lend a helping hand," said Lt. Bob Kozlowsky of the Shelton, Connecticut, police department.
Kozlowsky's department is among those that have helped in the Newtown force in the days since the shooting -- days with a seemingly endless procession of funerals, with families trying to bear up under unbearable mountains of grief. Days with police work still to be done.
"We've sent officers, dispatchers, and even our chief of police has gone to Newtown to help out. We've helped with dispatching, traffic, miscellaneous calls. Our chief of police has gone to assist their chief of police with administrative duties."
Amid a world elsewhere of holiday festivities but with one community in Connecticut lost in shock and mourning, officers from towns with names such as Monroe, Brookfield, Danbury, Bethel and Milford have given Newtown the gift of their time and their work.
On Christmas Day, those neighborly officers will take to the streets of Newtown again. For a time, for a day, it can be Christmas for the officers of Newtown and their families.
"It's important to help out," said Officer Jeffrey Nielsen of the Milford police department. "We'll continue to provide help as long as they need it."
CNN's Laura Ly in New York contributed to this report.

Part of complete coverage on

Details continue to emerge about what precisely happened at Sandy Hook Elementary School. Here is a timeline of events that compiles the latest reporting.

An interactive tribute to the victims of the Sandy Hook Elementary School shooting.
updated 9:53 AM EDT, Fri March 29, 2013

Police released new documents related to the shootings last year at Sandy Hook Elementary School in Connecticut, but a motive for the attack by the troubled young man remained elusive.
updated 11:26 AM EST, Tue January 15, 2013

His parents remember Dylan Hockley as such a happy child.
updated 6:49 PM EST, Tue February 19, 2013

Investigators have found evidence that Sandy Hook Elementary School gunman Adam Lanza "was obsessed" with other mass murderers.
updated 10:17 AM EST, Wed December 19, 2012

Amid the chaos that first-responder Ray Corbo witnessed on Friday, there is one image that he will never forget.
updated 10:02 AM EST, Thu December 20, 2012

In many ways, Josh Stepakoff's childhood came to an abrupt halt at 10:49 a.m. on August 10, 1999.
updated 9:40 AM EST, Thu December 20, 2012

When Lauren Rousseau's boyfriend wakes up, he can smell her perfume.
updated 10:30 AM EST, Tue December 18, 2012

Placing yourself in the path of flying bullets to protect innocents. It's a job description fitting for a soldier or police officer, but not for a school teacher.