Websites go dark for Sandy Hook moment of silence
STORY HIGHLIGHTS
Some major websites went dark Friday for Sandy Hook shooting victims
The moment of silence started at 9:30 a.m. ET
Some backers are also part of larger campaign for stronger gun control
(CNN) -- Some major websites went dark briefly Friday at 9:30 a.m. ET as part of a national moment of silence for the victims of last week's shooting at Sandy Hook Elementary School in Newtown, Connecticut.
Dozens of sites participated, including Aol, The Huffington Post and Digg, and more than 100,000 people and sites have pledged to participate on the Causes.com page for the Web Goes Silent campaign. People and companies are also spreading the word by tweeting their intention to go quiet with the hashtag #momentforSandyHook.
High-profile Silicon Valley venture capitalist Ron Conway promoted the online moment of silence, which is part of a larger campaign for federal gun control legislation. Conway is leading the Causes.com campaign along with other big names including Ryan Seacrest, Jack Dorsey, Britney Spears, MC Hammer, Suze Orman and Tyler Florence.
Causes.com is a startup that uses social media to raise awareness and funds for charities and causes. Conway is also an investor in the for-profit company.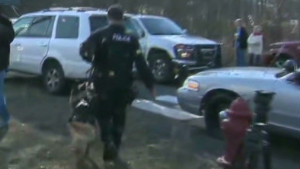 Mom: Speak truthfully about Sandy Hook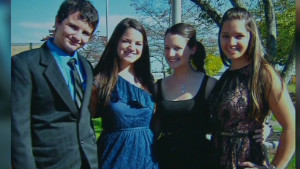 Family's Christmas without Newtown hero
Sites that participated in Friday's moment of silence were invited to do so on their own, or it can embed an official badge with a green ribbon on their sites. Sites using the code appeared grayed out in the background with a white box in the foreground that reads "We are observing a National Moment of Silence for the victims of the Sandy Hook tragedy."
Conway joined other tech notables and some celebrities to demand action for stronger gun control in a full-page ad in the Wednesday print edition of the New York Times. The ad was run by Mayors Against Illegal Guns, a lobbying group of more than 700 U.S. mayors. It started the Demand A Plan campaign to reform gun laws after the Aurora, Colorado, shootings in July, and it has seen a surge in new support after the Sandy Hook shootings.
This is not the first time major sites have banded together to go dark for a cause. This year, major tech names staged an immense and successful online protest against the Stop Online Privacy Act.

Part of complete coverage on

Details continue to emerge about what precisely happened at Sandy Hook Elementary School. Here is a timeline of events that compiles the latest reporting.

An interactive tribute to the victims of the Sandy Hook Elementary School shooting.
updated 9:53 AM EDT, Fri March 29, 2013

Police released new documents related to the shootings last year at Sandy Hook Elementary School in Connecticut, but a motive for the attack by the troubled young man remained elusive.
updated 11:26 AM EST, Tue January 15, 2013

His parents remember Dylan Hockley as such a happy child.
updated 6:49 PM EST, Tue February 19, 2013

Investigators have found evidence that Sandy Hook Elementary School gunman Adam Lanza "was obsessed" with other mass murderers.
updated 10:17 AM EST, Wed December 19, 2012

Amid the chaos that first-responder Ray Corbo witnessed on Friday, there is one image that he will never forget.
updated 10:02 AM EST, Thu December 20, 2012

In many ways, Josh Stepakoff's childhood came to an abrupt halt at 10:49 a.m. on August 10, 1999.
updated 9:40 AM EST, Thu December 20, 2012

When Lauren Rousseau's boyfriend wakes up, he can smell her perfume.
updated 10:30 AM EST, Tue December 18, 2012

Placing yourself in the path of flying bullets to protect innocents. It's a job description fitting for a soldier or police officer, but not for a school teacher.