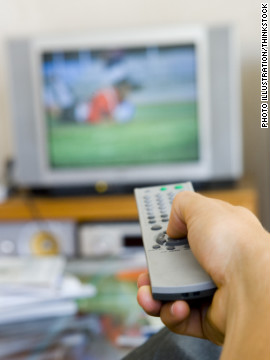 Earlier this month, we asked CNN readers to vote for their favorite TV shows of 2012. To make narrowing it down a little bit easier, we divided up a long list of contenders into three categories: comedies, dramas and reality series. Here's how you voted:
"How I Met Your Mother" debuted on CBS in 2005. With help from narrator Bob Saget, the sitcom tells the story of how Ted Mosby (Josh Radnor) meets his future wife. Eight seasons in, viewers have yet to become acquainted with the lucky lady.
"The Daily Show" has aired on Comedy Central since 1996. Jon Stewart became host of the slightly re-named late-night program in 1999. It draws its comedy from current events.
Fox's "New Girl" has been a fan favorite since its September 2011 debut. The Zooey Deschanel vehicle also features comedic actors Max Greenfield, Jake Johnson, Lamorne Morris and Hannah Simone.
Emmy Awards
over the course of its four seasons, features an ensemble cast. Among the stars on Steven Levitan and Christopher Lloyd's family comedy are Ed O'Neill and Sofia Vergara.
ABC's "Modern Family," which has picked up a few
more than 16 million viewers,
making it the most-watched program that night.
"The Big Bang Theory," created by Chuck Lorre and Bill Prady, is airing its sixth season on CBS. The show's Thursday, December 13, episode garnered
10 million viewers
during its Monday night time slot.
"Castle" is in its fifth season on ABC. The crime dramedy, which debuted in 2009, routinely garners about
4.2 million viewers
, a record for the series. The third season is set to premiere on March 31.
HBO's "Game of Thrones" made its debut in April 2011. The fantasy program's second season finale garnered
Having aired on CBS since 2003, "NCIS" still appears to be a fan favorite. The police procedural revolves around a team of special agents from the Naval Criminal Investigative Service.
AMC's "The Walking Dead" is in its third season. Starring Andrew Lincoln, Norman Reedus and Laurie Holden, the zombie drama is one of the
"Facts of Life"
actress Lisa Whelchel.
Twelve years and 25 seasons since it debuted on CBS and "Survivor" is still a favorite show of CNN readers. Denise Stapley was recently crowned the winner of "Survivor: Philippines," beating
Melissa Rycroft
won the latest season, where she faced off with former contestants on "DWTS: All-Stars."
Since 2005, ABC's "Dancing with the Stars" has awarded the best celebrity ballroom dancer of the season with a mirror ball trophy. Kelly Monaco, Drew Lachey and J.R. Martinez are among the winners.
History's "Pawn Stars," starring Corey Harrison, Rick Harrison and Richard Harrison, has been on the air for six seasons.
CBS' "The Amazing Race" has aired in the United States since 2001. The Beekmans were declared the Season 21 winners on the December 9 episode.
finale
garnered more than 13 million viewers.
Usher and Shakira
will occupy the Big Red Chairs next season when they replace Christina Aguilera and CeeLo Green as judges.
On December 17, "The Voice's" performance
Readers' favorites: Top 15 TV shows of 2012
Comedies: No. 5: 'How I Met Your Mother'
No. 4: 'The Daily Show with Jon Stewart'
No. 3: 'New Girl'
No. 2: 'Modern Family'
No. 1: 'The Big Bang Theory'
Dramas: No. 5: 'Castle'
No. 4: 'Homeland'
No. 3: 'Game of Thrones'
No. 2: 'NCIS'
No. 1: 'The Walking Dead'
Reality series: No. 5: 'Survivor'
No. 4: 'Dancing with the Stars'
No. 3: 'Pawn Stars'
No. 2: 'The Amazing Race'
No. 1: 'The Voice'