Chelsea ease into League Cup semis; Dortmund thump Hannover
updated 5:59 PM EST, Wed December 19, 2012
STORY HIGHLIGHTS
Chelsea bounce back from Club World Cup final defeat with a win at Leeds
Rafael Benitez's side beat second tier Leeds 5-1 to reach League Cup last four
Holders Borussia Dortmund thrash Hannover 5-1 in the German Cup
Lazio go through to the last eight of the Coppa Italia but Napoli are knocked out
(CNN) -- Globetrotting Chelsea bounced back from their defeat in the FIFA Club World Cup final to Corinthians with a resounding victory in the League Cup at Leeds.
Rafael Benitez's side ran out 5-1 winners at the second tier outfit, having trailed 1-0 at halftime, thanks to goals from Juan Mata, Branislav Ivanovic, Victor Moses, Eden Hazard and Fernando Torres.
Having arrived back in London from Japan on Monday after their defeat in FIFA's showpiece club tournament, Chelsea progressed to the last eight on a rain-soaked night Yorkshire.
Luciano Becchio gave Leeds -- European Champions League semifinalists back in 2001 -- a first half lead but Spain's Mata equalized early in the second half.
Read: Corinthians down Chelsea to take World title
Two goals in two minutes took the tie away from Leeds as Ivanovic nodded home from a corner before Moses' shot from outside the area found the net.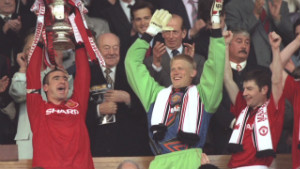 Schmeichel's Champions League prediction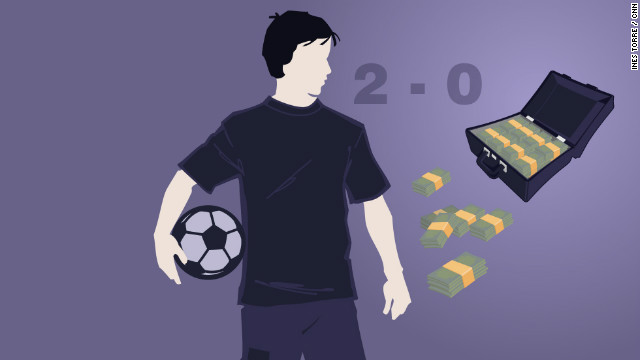 The Secret Footballer says in the early days of in-play betting players used to make money by manipulating elements of the match such as who would win the first throw in.
Former Southampton man Claus Lundekvam has insisted that whilst he and the other players knew what they were doing at the time was illegal, it was never considered more than a bit of fun. Players, he claims, would bet on anything from who would get carded to the recipient of the first throw-in. En route to away matches everything was fair game for a flutter, he says, except for the score.
Lars Bohinen enjoyed eight successful years in the Premier League, and played alongside Lundekvam at international level for Norway. He explains that whilst he heard talk of spot-fixing, he never fully bought into the idea. It is only now, years after his retirement, that he considers that gambling talk between the players was more than a harmless joke. He also believes that there is far more addiction amongst top-flight players than people see. "You could sense it from the way they gambled", he says.
For former Arsenal and England captain Tony Adams holds the matter of addiction amongst professioanl footballers much more seriously. After overcoming drug and alcohol problems he fouded the Sporting Chance Clinic, dedicated to help other sportsmen and women do the same. The Professional Footballers' Association and ex-Gunner Paul Merson are also patrons.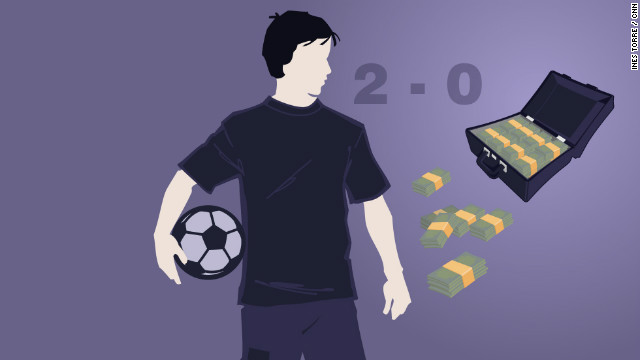 Match-fixing in football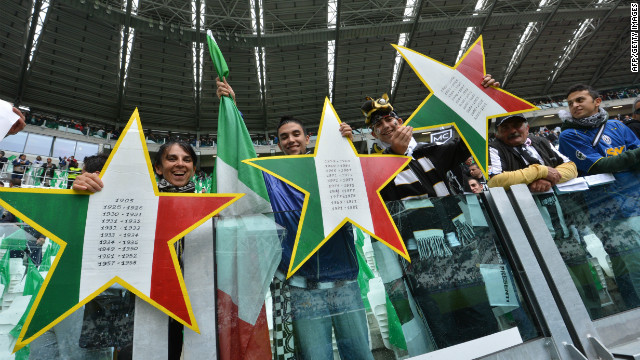 Juventus fans hold up three stars to signify the 30 championships won by the club, but two in 2005 and 2006 have been struck off the official records after the "Calciopoli" match-fixing scandal.
Former Juventus managing director Luciano Moggi gives testimony at a hearing into the match-fixing scandal. He was banned for life while the club lost two Serie A titles and was relegated to Serie B.
Juventus players celebrate their Serie A title success after going through the 2011-12 league season unbeaten to relegate arch-rivals AC Milan to second place.
Juventus coach Antonio Conte, a former fans' favorite as a player, has transformed his side's fortunes since taking charge at the start of the 2011-12 season.
Alessandro Del Piero suffered a disappointment in his farewell match for Juventus, losing the Coppa Italia final to Napoli to end a 43-game unbeaten run this season.
Andrea Agnelli is the latest member from the famous family which own FIAT and Juventus to take the helm at "The Old Lady." The son of legendary former president Umberto Agnelli, he took charge in May 2010 and has made sweeping changes at the club.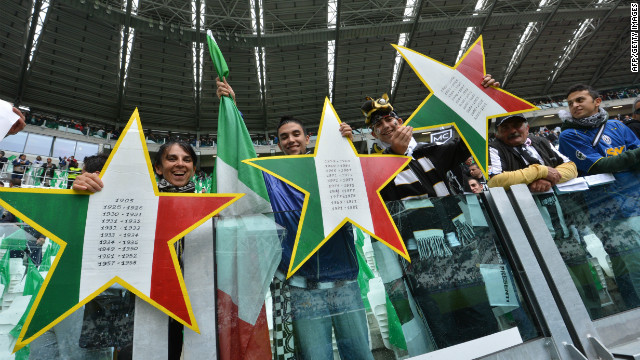 Juventus revived under president Agnelli
Hazard finished calmly in the game's dying stages when sprung through on goal and the Belgian then teed up Torres for his sixth goal in five games.
Benitez, who replaced the sacked Roberto Di Matteo in November, told Sky Sports: "The team was quite good in first half; there were some situations where the keeper played pretty well.
"The players were a little tired but the reaction was amazing. We were looking for character and the reaction was so good, there were a lot of positives in this game."
Asked whether he felt more settled in the job after a difficult start Benitez replied: "I was comfortable from the first day. I will try and do my best until the end."
Chelsea will now face Swansea in the final four, while another Premier League side, Aston Villa, will play fourth tier Bradford, who knocked out Arsenal.
Elsewhere, champions Borussia Dortmund set up a repeat of last year's German Cup final against runaway Bundesliga leaders Bayern Munich after thumping Hannover 5-1.
German international Mario Gotze scored a hat-trick while Pole Jakub Blaszczykowski grabbed two goals. Dortmund will now face Bayern hoping for a repeat of their 5-2 victory in last season's final.
VfL Bochum, VfB Stuttgart and VfL Wolfsburg are also through to the last eight.
Read: Napoli hit by match-fixing related points deduction
In Italy, Napoli were defeated at home by Bologna for the second time in three days as they crashed out of the Italian Cup. It was their first match since being docked two points and having two players banned in a match-fixing scandal.
Uruguay striker Edinson Cavani gave Napoli the lead but goals from Cristian Pasquato and Panagiotis Kone have the away side a 2-1 win to go with their their 3-2 success in Serie A on Sunday.
Lazio had to rely on penalties to edge past Siena, while Fiorentina triumphed 1-0 away at Udinese.