STORY HIGHLIGHTS
Barcelona coach Tito Vilanova suffers tumor relapse but will stay in post
Vilonova has surgery in Barcelona before starting chemotherapy and radiotherapy
When Vilanova was assistant to Guardiola between 2008 and 2014, Barca won 14 trophies
Under Vilanova, Barca have won 23 of their 27 matches this season
(CNN) -- Barcelona soccer coach Tito Vilanova is recovering in hospital following surgery to remove a regrown cancerous tumor.
The Spanish league leaders' website reported on Thursday that the operation "went ahead according to schedule."
"The manager's post-surgery recovery will determine his stay at hospital. In line with the patient's wishes, please respect the privacy and confidentiality of the process," the club said.
In November 2011, Vilanova had a tumor removed from his parotid gland -- which is at the back of the mouth -- when he was assistant to his predecessor as Barca boss, Pep Guardiola.
Read: Barca to face Milan in last 16
That operation was thought to have been a success and when Guardiola went on sabbatical, Vilanova took over as coach of the team -- seemingly in good health, but more cancerous cells have been discovered.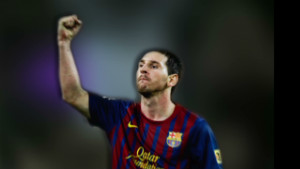 Lionel Messi breaks goal scoring record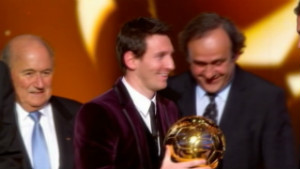 Messi wins third straight Ballon D'or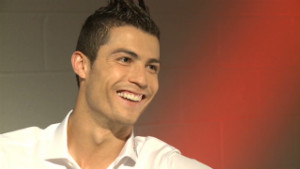 Cristiano Ronaldo: I'm better than Messi
Vilanova is expected to be hospitalized for three to four days after his surgery and will then have chemotherapy and radiotherapy treatment lasting around six weeks, according to Barca's website.
Read: Is Barca boss Vilanova coach of the year?
Club doctors have said he will still be able to work while his treatment takes place and there are no plans for him to step down. His assistant Jordi Roura will take charge for the weekend clash with Valladolid.
At a press conference, club president Sandro Rosell said: "I want to thank everyone for their support on behalf of the team and Tito. We have complete confidence in the team. The club is very strong and very united, we're capable of overcoming adversity.
"Tito is strong, very strong, he's shown us that and we're convinced that he'll be back with us soon."
Read: Will Guardiola return to Barca?
Vilanova had told the Barca website earlier this week: "Being a head manager is difficult, but being an assistant manager isn't easy either. I would say it's more difficult to be an assistant manager than it is to be a head manager."
Under Vilanova's guidance, Barcelona have been unbeatable in the Spanish league -- dropping just two points -- and hold a nine-point lead over second-placed Atletico Madrid, with close rivals Real Madrid 13 points behind the Catalan side.
Real responded to the news by expressing their support for Vilanova, in a statement on their official website.
They said: "Real Madrid wish to express their heartfelt support to Barcelona coach, Tito Vilanova, to whom we wish a prompt recovery. Real Madrid extend this support to his club and family."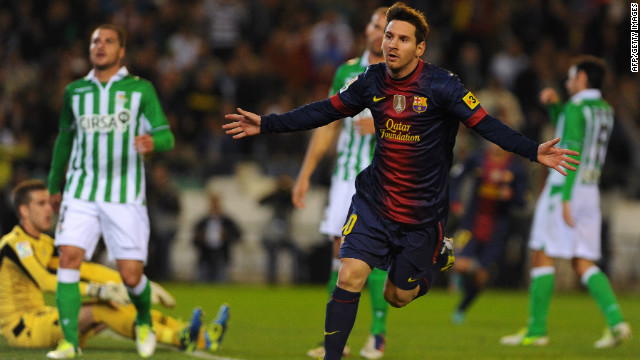 Lionel Messi celebrates after matching Gerd Muller's record of 85 goals in a calendar year, netting in the 16th minute of Barcelona's match against Real Betis in December 2012. Just nine minutes later the Argentina star passed the German's 1972 milestone.
Messi passed Muller with three more possible matches to play in 2012. Then a three-time world player of the year, he went on to win a record fourth Ballon d'Or in January,
The 25-year-old crept within one goal of Muller's record with two goals against Athletic Bilbao in a 5-1 victory in December. Click here to see a map of Messi's first 84 goals of 2012.
Messi made a quick recovery to be fit for the Betis game, having been injured after coming on as a substitute during a Champions League match against Benfica.
Messi enjoyed a stellar 2012. With a hat-trick against Grenada in March, he equaled and broke the all-time goalscoring record for Barcelona in official matches of 232 set by Cesar Rodriguez.
A hat-trick against Malaga in May took Messi to 68 goals for the 2011-12 season, edging him past the record for goals in a European season set by Bayern Munich's Muller in 1972-73.
Muller was one of the most predatory strikers in football history, winning both the World Cup and the Europan Championship with West Germany. Click here to see a comparison of Muller and Messi.
Messi also had a standout year for the Argentina national team. He scored 12 goals for his country in 2012, including a hat-trick against archrivals Brazil in June.
Messi became Barca's all-time leading goalscorer in "El Clasico" matches against Real Madrid in August 2012. His free-kick in that match was his 15th in the fixture against Barca's archrivals.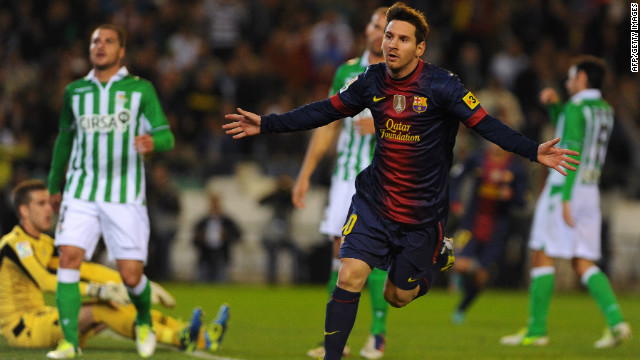 Lionel Messi's record year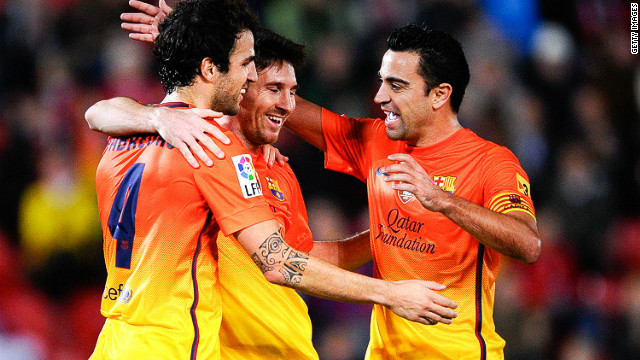 Lionel Messi, center, celebrates with Barcelona teammates Cesc Fabregas, left, and Xavi Hernandez after matching Pele's 75 goals in a calendar year.
The Argentina star then moved past the Brazil legend with his second goal of the match against Mallorca, which left Messi nine short of the best tally for a year held by Germany's Gerd Muller.
The 25-year-old has had a new celebration since the birth of his first child, son Thiago, earlier this month.
Messi is in line to win a fourth successive world player of the year award in January. Pele presented him with the Ballon d'Or at the start of this year.
Pele scored 75 goals in 1958, when he launched onto the football scene as a 17-year-old and helped Brazil win that year's World Cup.
That feat was surpassed in 1972 by Muller, who scored 85 goals as West Germany won the European Championship and his club Bayern Munich lifted the Bundesliga title.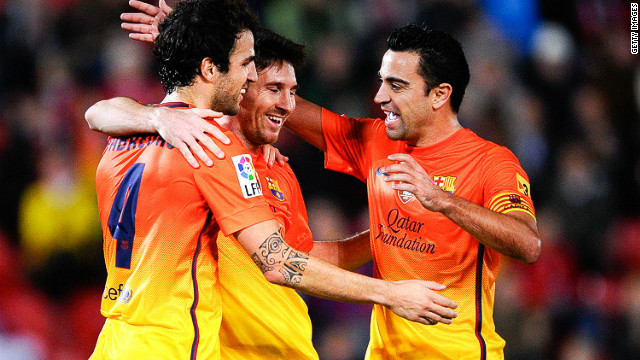 Messi moves past Pele milestone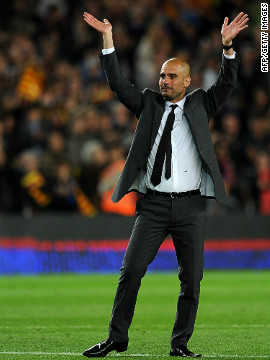 Pep Guardiola waved goodbye to Barcelona on Friday in the only way he knows how -- by winning a trophy. The club's victory in the Spanish Cup final took his haul of trophies to 14 during his four years in charge.
Guardiola is inextricably linked with Barcelona. He was born in Catalonia, and joined Barca's academy in 1984, winning six Spanish league titles and one European Cup before leaving for Italy in 2001.
After a spell coaching Barcelona's 'B' team, in which he delivered promotion to the second tier of Spanish football, Guardiola was handed the top job in June 2008 by then president Joan Laporta (L).
Guardiola's dedication to an approach known as "tiki taka" -- a fluent passing style based around dynamic movement -- was immediately evident, as players like Xavi and Andres Iniesta, both World Cup winners with Spain in 2010, flourished. Guardiola also maximised the use of a young striker called Lionel Messi, who would go on to break all records.
In Guardiola's first season Barcelona won an unprecedented treble as they scooped the Spanish league title, the Spanish Cup and the European Champions League, beating Manchester United in Rome.
By the time 2009 was out, Barca had added the Spanish Supercup, European Supercup and Club World Cup trophies to their cabinet, making it six won in Guardiola's first season. He also retained the Spanish league title in 2010.
Prior to the 2010 season Real Madrid employed Jose Mourinho, the self-anointed 'Special One' as their coach. This intensified the fierce rivalry between the two giants, and provoked a series of disagreeements between two of the game's biggest names.
Despite Mourinho's presence, Guardiola again retained the Spanish league title in 2011 and claimed his second European Champions League crown, as Barca again beat Manchester United, this time at Wembley in London.
But for months there had been rumors that the demands of the job and those he placed on himself were wearing Guardiola down. After Barcelona had relinquished both their league and Champions League titles, he confirmed he was standing down. "The reason is simple: four years is enough," he said. "I'm drained and I need to fill up."
At the press conference to announce Guardiola's departure Barca confirmed his assistant Tito Vilanova would take over as coach. As another disciple of Barcelona's approach, he has a tough task to replicate Guardiola's achievements.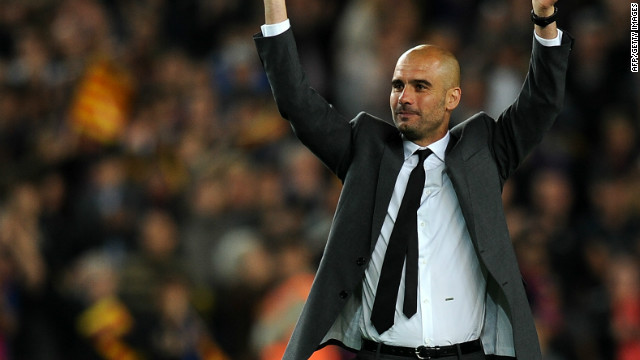 How Pep Guardiola reinvented football
Barca also finished top of their European Champions League group, suffering just one defeat in six matches.
Key to their success this season has been the number of goals Lionel Messi has scored, with the Argentine netting 25 times during the current campaign and 90 times during the calendar year.
As a youngster Vilanova was at Barcelona's youth academy -- La Masia -- with Guardiola, though unlike the former Barca captain he failed to graduate to the first team.
Vilanova went on to play for some of Spanish football's lesser known clubs -- Figueras, Celta, Badajoz, Mallorca, Lleida, Elche and Gramenet -- before retiring as a player in 2002 and turning to coaching.
When the 44-year-old Vilanova was appointed, Barca sporting director Andoni Zubizarreta argued it was "a logical decision" because he "represents the same style of play and the same philosophy."
"Tito has been working here with us, so why not Tito? He puts in all the hours until he sleeps and he has the personality that we need to lift us. He's different to Pep, but Tito's the one," said Zubizarreta.
"We've always looked in house. We have Tito -- it's simple. We needn't go out on the market."
Read: Messi, Xavi and Puyol pen new Barca deals
Between 2008 and 2014 with Guardiola and Vilanova as coach and assistant, the Catalan club won 14 trophies, including two Champions League titles.
That recent success has been fostered on a tradition of developing their own players at their youth academy.
"Our style of play is so different from the rest of the teams that it's just easier to send out a guy that grew up playing our style football," said Vilanova.
"These players train their whole lives as Barca players, with the Barca system. If they play for the first team, it's because we think we can win with them on the pitch."
Since taking charge of Barca, Vilanova has won 23 of his 27 matches in all competitions, suffering just two defeats.