'Django Unchained' premiere canceled in the wake of school shooting
updated 12:21 PM EST, Wed December 19, 2012
STORY HIGHLIGHTS
The Weinstein Company has canceled Tuesday's Los Angeles premiere of "Django Unchained"
Weinstein spokesperson: "Our thoughts and prayers go out to the families of the tragedy in Newtown"
Instead, a private screening will be held for the cast and crew and their friends and families
(EW.com) -- In the widened wake of Friday's horrific shooting at Sandy Hook Elementary School in Connecticut, The Weinstein Company has canceled Tuesday's planned Los Angeles premiere of "Django Unchained."
"Our thoughts and prayers go out to the families of the tragedy in Newtown, CT and in this time of national mourning we have decided to forgo our scheduled event," said a Weinstein spokesperson in a statement. "However, we will be holding a private screening for the cast and crew and their friends and families."
'Star Trek 2' trailer: What's in it?
The bloody exploitation homage to Italian westerns directed by Quentin Tarantino and starring Jamie Foxx, Leonardo DiCaprio, Christoph Waltz, Samuel L. Jackson and Kerry Washington is set to open in theaters Christmas Day.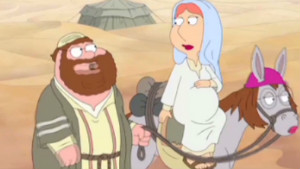 Episodes pulled after Newtown return
See the original article at EW.com.

Part of complete coverage on

Details continue to emerge about what precisely happened at Sandy Hook Elementary School. Here is a timeline of events that compiles the latest reporting.

An interactive tribute to the victims of the Sandy Hook Elementary School shooting.
updated 9:53 AM EDT, Fri March 29, 2013

Police released new documents related to the shootings last year at Sandy Hook Elementary School in Connecticut, but a motive for the attack by the troubled young man remained elusive.
updated 11:26 AM EST, Tue January 15, 2013

His parents remember Dylan Hockley as such a happy child.
updated 6:49 PM EST, Tue February 19, 2013

Investigators have found evidence that Sandy Hook Elementary School gunman Adam Lanza "was obsessed" with other mass murderers.
updated 10:17 AM EST, Wed December 19, 2012

Amid the chaos that first-responder Ray Corbo witnessed on Friday, there is one image that he will never forget.
updated 10:02 AM EST, Thu December 20, 2012

In many ways, Josh Stepakoff's childhood came to an abrupt halt at 10:49 a.m. on August 10, 1999.
updated 9:40 AM EST, Thu December 20, 2012

When Lauren Rousseau's boyfriend wakes up, he can smell her perfume.
updated 10:30 AM EST, Tue December 18, 2012

Placing yourself in the path of flying bullets to protect innocents. It's a job description fitting for a soldier or police officer, but not for a school teacher.