STORY HIGHLIGHTS
The arrests of the teens are for separate acts, one in California, one in Tennessee
The suspects may be difficult to prosecute, legal expert says
(CNN) -- Two teens who, in separate incidents, threatened to carry out similar attacks as the massacre in Newtown were promptly arrested this week -- a sign that law enforcement officials have taken an aggressive no-tolerance approach against potential copycats.
In California, Sergio Cabada posted messages online that he "both supported the actions of the school shooter in Connecticut and had thought of possibly committing similar acts," police in the city of Fairfield said.
Police learned of the statements about 9 a.m. Monday. By Monday afternoon, detectives had tracked them down to the 18-year-old in the northern California city of Suisun.
Cabada was arrested and faces felony charges of criminal threats, police said.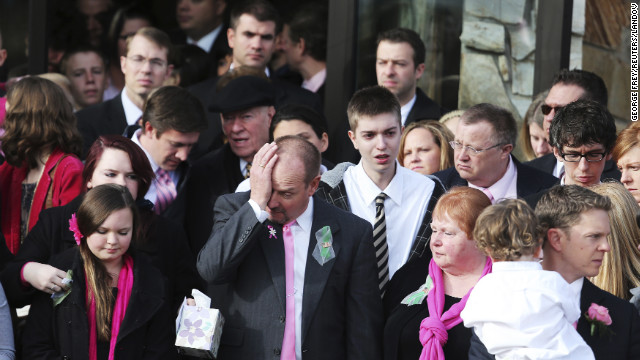 Mourners wipe tears away as they file out of the Church of Jesus Christ of Latter-day Saints after the funeral of Emilie Parker in Ogden, Utah, on Saturday, December 22.
The casket of Rachel Marie D'Avino is carried into the Church of the Nativity in Bethlehem, Connecticut on Friday, December 21.
Parents attend the funeral of Dylan Hockley, 6, a victim of the Sandy Hook Elementary School shooting, on December 21 in Newtown, Connecticut.
A view from outside the funeral service for 6-year-old Dylan Hockley at Walnut Hill Community Church on December 21.
Family members depart the Trinity Episcopal Church in Newtown, Connecticut, following a funeral for Benjamin Wheeler, 6, on December 20.
Mourners, including Boy Scout and Tiger Scout members, depart the funeral on December 20, 2012. Wheeler was a member of Tiger Scout Den 6.
Boy scouts salute as a funeral procession for Benjamin Wheeler enters the Trinity Episcopal Church on December 20, in Newtown, Connecticut.
Firefighters salute as the casket of Daniel Barden, 7, a victim of the shooting at Sandy Hook Elementary School, is removed from St. Rose of Lima Church on Wednesday, December 19, 2012, in Newtown, Connecticut.
Police escort the hearse bearing the casket of Daniel Barden from St. Rose of Lima Church on December 19.
Mourners enter St. Rose of Lima Church for the funeral of Charlotte Bacon, 6, on December 19, in Newtown.
A police officer directs traffic as mourners enter the church for Charlotte Bacon's funeral on December 19.
A procession arrives for the funeral of Victoria Soto, 27, at Lordship Community Church in Stratford, Connecticut, on December 19. Soto was a first-grade teacher being hailed as a hero for protecting the children in her class during last week's school massacre in Newtown.
A woman carries a program with Soto's photo after attending a funeral for the slain teacher in Stratford on December 19.
Bagpipers play at funeral services for Soto on December 19 in Stratford.
Richard and Krista Rekos leave after a funeral service for their 6-year-old daughter, Jessica, at Saint Rose of Lima Church on Tuesday, December 18, in Newtown. Jessica was one of 20 children killed in last week's school shooting.
Family and friends depart Jessica's funeral on December 18 in Newtown.
A child stands next to a makeshift memorial for Jessica Rekos following her funeral on December 18.
Pallbearers carry out James Mattioli's casket at St. Rose of Lima Roman Catholic Church after a funeral Mass on December 18 in Newtown. James, 6, was one of the 26 victims in the shooting at Sandy Hook Elementary School in Newtown.
Mourners console each other after the funeral for James Mattioli on December 18.
People arrive for the funeral of Jessica Rekos, 6, at St. Rose of Lima Roman Catholic Church in Newtown on December 18.
Jessica Rekos' casket arrives at St. Rose of Lima Roman Catholic Church as mourners gather December 18.
Mourners console each other after attending the funeral for Jack Pinto, 6, on December 17.
Mourners grieve the death of Jack Pinto, 6, on December 17.
A mother and two children attend the funeral for Jack Pinto on December 17. Children are among those crowding the funeral for the 6-year-old boy.
A man comforts a young mourner at Honan Funeral Home while attending the funeral for Jack Pinto, 6, on December 17.
Boys enter Honan Funeral Home before Jack Pinto's funeral on December 17 in Newtown.
Veronika Pozner, mother of Noah Pozner, arrives for her son's funeral on Monday, December 17, at the Abraham L. Green and Son Funeral Home in Fairfield, Connecticut. Monday is the first day of funerals for the 20 children and seven adults who were killed by 20-year-old Adam Lanza on December 14.
Three women embrace as they arrive for the funeral services for Noah Pozner on December 17.
Mourners arrive at Noah Pozner's service in Fairfield on December 17.
Mourners leave Noah Pozner's service on December 17 in Fairfield.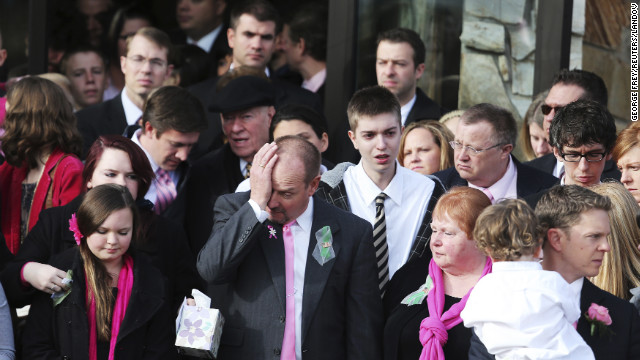 Funerals: Community says goodbye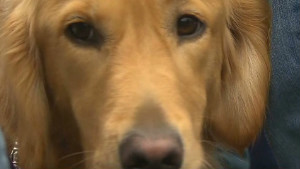 Comfort dogs bring joy to Newtown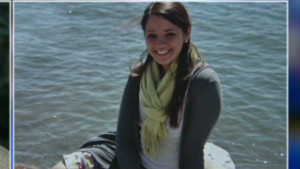 Kids to neighbor: Our teacher is dead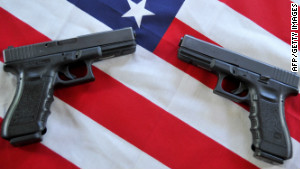 Newtown shooting shifts gun debate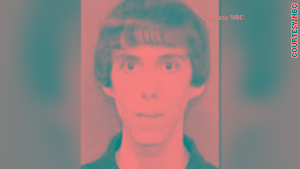 Gupta: 1 in 5 kids have mental illness
"Several items were seized from the residence in an effort to both complete the criminal investigation and to prevent any future acts of violence by Cabada," a police statement said.
In the second case, police in Tennessee arrested Shawn Lenz, 19, after he allegedly posted threatening messages on Facebook.
Lenz, in a post Sunday, wrote: "feel like going on a rampage, kinda like the shooting where that one guy killed some teachers and a bunch of students," CNN affiliate WSMV reported.
He was arrested the same day and charged with terrorism, harassment through the Internet and possession of drug paraphernalia, the affiliate reported.
In school shootings, patterns and warning signs
The arrests come after investigators in the Connecticut elementary school shooting issued stern warnings to potential copycats.
Last week, Connecticut State Police Lt. J. Paul Vance warned that threats would be "investigated statewide and federally and prosecution will take place when people perpetrating this information are identified."
However, such arrests may prove difficult to prosecute, legal experts say.
"This country is based on freedom of speech," said Ryan Calo, a law professor with the University of Washington. "Saying things about the Connecticut shooting somewhat in a threatening manner, that is not going to be actionable, for the most part."
But, he added, "If you intentionally interfere with an investigation, mislead officers trying to conduct an investigation on purpose, well then, yes absolutely, you're going to be prosecuted."
There may be another way to prosecute suspects but that also raises issues, said Calo.
"Another is where you intentionally create a public panic," he said. "But understand what the prosecution would have to show is the post or the tweet was done intentionally, was done on purpose, in order to interfere with the investigation in order to create a public panic and that is a relatively high bar to show. "
Strangers inspired to honor Newtown victims
CNN's Tina Burnside and Josh Levs contributed to this report.