STORY HIGHLIGHTS
Revocation comes as actress faces new charges related to a car crash last summer
Lohan was ordered to appear in court on January 15
She wasn't in court to hear the probation revocation, but her attorney was
(CNN) -- A Los Angeles County Superior Court commissioner revoked the probation of actress Lindsay Lohan on Wednesday and ordered her to appear in court next month.
"In the case ending 679, probation is revoked," Commissioner Jane Godfrey told Lohan's attorney in court. "Defendant ordered to appear."
Lohan, 26, wasn't in court Wednesday.
The probation violation hearing will be on January 15.
Lohan was on probation for a 2011 conviction on charges she stole a necklace, but that probation was jeopardized last month when the city attorney in Santa Monica, California, filed four charges against her in connection with a car crash last summer.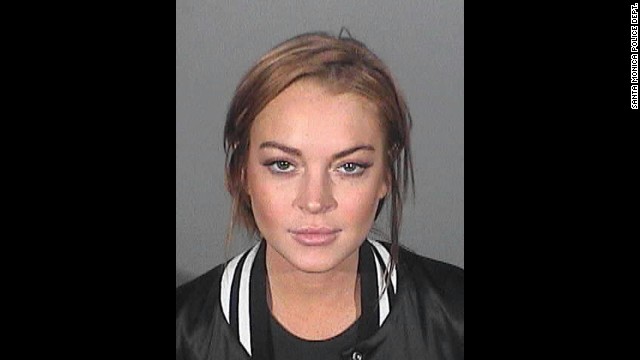 Lohan poses for a mug shot on Tuesday, March 20, after accepting 90 days in a "locked in" drug rehab facility for misdemeanor charges. Her six years of legal troubles trace back to two drunken driving arrests in 2007 and include other incidents in which she was behind the wheel.
Lindsay Lohan appears in court with her attorneys Anthony Falangetti, left, and Mark Heller in Los Angeles on Monday, March 18. She entered pleas of no contest on two misdemeanor charges relating to a traffic accident last summer, and she did not challenge the finding that she violated her shoplifting probation with those convictions.
Lohan's mug shot from July 2007 for driving under the influence.
Lindsay Lohan attends her probation hearing at the Airport Courthouse in March 2012 in Los Angeles. Superior Court Judge Stephanie Sautner decided to take Lohan off probation from a 2007 drunken driving case and said that she will no longer have to meet with a probation officer or appear in court on her 2011 shoplifting case, as long as she obeys all laws through May 2014.
Lohan leaves a progress report hearing at Venice Airport Branch Courthouse in Los Angeles in January 2012.
Lohan's mug shot from October 2011 after she was arrested for probation violations. She was released after posting $100,000 bail.
Lohan is led away in handcuffs at her probation progress report hearing at the Airport Courthouse in October 2011.
Lohan cries next to her lawyer Shawn Chapman Holley as she is sentenced to 90 days in jail by Judge Marsha Revel during her hearing at the Beverly Hills Courthouse in July 2010. Lohan violated her probation in two 2007 drunk driving cases.
Lohan poses for a booking photo after being arrested on DUI charges at Lynwood Jail in November 2007. Lohan voluntarily reported to the facility to serve her minimum 24-hour jail sentence that was part of a plea bargain for two DUI charges.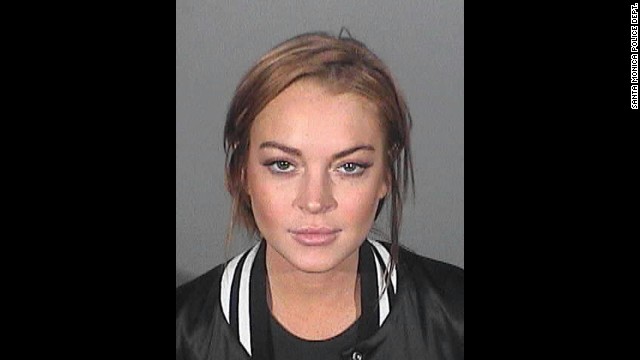 Photos: Lohan in trouble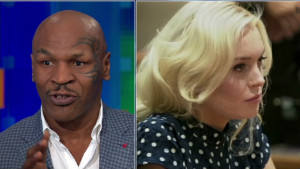 What Tyson says Lohan needs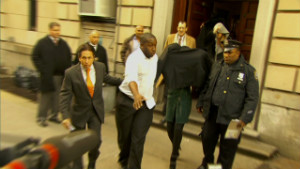 Lindsay Lohan released from NYC jail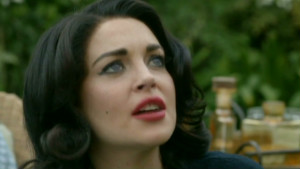 Lady Gaga praises Lohan as Liz Taylor
Lohan's long history in the criminal justice system and her struggle with drugs and alcohol have taken her to court 19 times and to five rehabilitation facilities for a total of 250 days since January 2007.
In the Santa Monica case, Lohan is accused of giving false information to a police officer, obstructing or resisting a police officer in performance of his duty, and reckless driving, according to the city attorney's office.
The charges, all misdemeanors, stem from a car crash last June while Lohan was on her way to the set for the filming of "Liz & Dick," a Lifetime movie that aired this week.
Read more: Liz & Dick' producer talks the risky business of hiring Lindsay Lohan
She is accused of telling police her assistant was driving the Porsche, while witnesses told investigators they saw Lohan behind the wheel.
"During the subsequent investigation, information was developed that Lohan was the driver of the Porsche when the accident occurred," the Santa Monica prosecutor said in a statement to CNN last month.
On the day the city attorney filed charges last month, Lohan had been earlier arrested in New York in connection with an alleged 4 a.m. fight at a Manhattan nightclub.
Lohan may have hit another woman at the Avenue Lounge, New York police said. Authorities declined to say whether she faced charges.
In that case, Lohan's New York lawyer, Mark Heller, told CNN last month: "Once again, Lindsay Lohan is a victim of someone trying to capture their 15 minutes of fame."
"From my initial investigation, I am completely confident that this case will be concluded favorably and that Lindsay will be totally exonerated," Heller said of the New York incident.
Read more: Lindsay Lohan hangs with The Wanted post-arrest?
CNN's David Daniel and Alan Duke contributed to this report.