Ahead of the Curve: The next 7 days
updated 1:53 PM EST, Sun December 9, 2012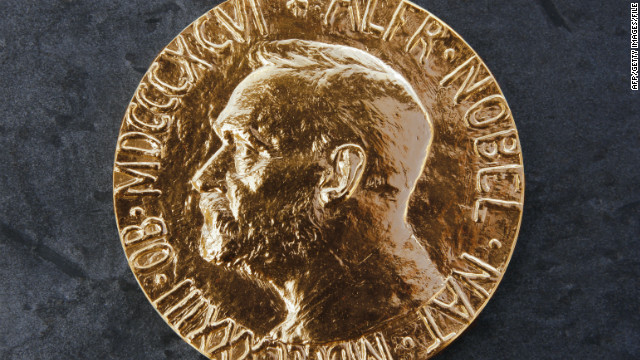 Nobel laureates receive their prizes Monday during the 2012 Nobel Prize Award Ceremony at the Stockholm Concert Hall in Sweden. Here's a look at some of the other stories CNN plans to cover this week.
Superstorm Sandy relief
. Bruce Springsteen, The Rolling Stones, Eric Clapton and Alicia Keys are some of the artists slated to take the stage.
A star-studded lineup will perform at Madison Square Garden on Wednesday to raise funds for
will be announced
.
Amy Poehler and Tina Fey
will host this year's award show, putting an end to the reign of Ricky Gervais, who hosted from 2010 to 2012.
The nominees are in. On Thursday morning, nominees for the 70th Annual Golden Globe Awards
vote for their choice
until 11:59 p.m. on Wednesday. As of Sunday afternoon, Kim Jong Un was the
far and away favorite
.
On Friday, TIME Magazine will announce its Person of the Year. Readers can
Nobel prizes awarded
Clinton attends Friends of the Syrian People
Sandy relief concert
Golden Globe nominees
TIME's Person of the Year
Egypt constitutional referendum