STORY HIGHLIGHTS
Katt Williams was first arrested for refusing to give police his ID, police say
A bar manager and patron say Williams threatened them after playing pool
He "flicked a cigarette through a car window at a woman," police say
The 41-year-old comic was in Seattle to perform his stand-up comedy show
(CNN) -- Katt Williams' aggressive behavior at a Seattle bar and an odd exchange with police landed the comedian in jail Sunday, police said.
Williams "exchanged words with patrons in the bar, brandished a pool cue at a bar manager and refused to leave the business," and later refused to show identification to a police officer who had been called to the scene, a Seattle police news release said.
The 41-year-old comic, who was in Seattle to perform his stand-up comedy show over the weekend, was booked into the King County jail on charges of assault, harassment and obstruction, police said. He was released on bond Monday morning, a jail official said.
CNN requests for comment from Williams and his representative have not been answered.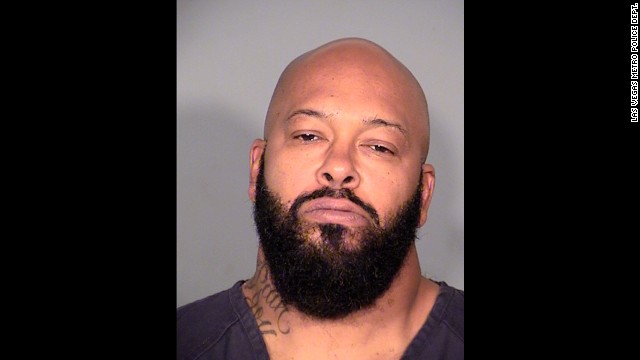 Former rap mogul Marion "Suge" Knight and comedian Micah "Katt" Williams were arrested Wednesday, October 29, accused of stealing a photographer's camera last month. Knight, 49, faces up to 30 years in prison because he has a prior conviction for assault with a deadly weapon.
Nicholas Brendon, a former star of "Buffy the Vampire Slayer," was arrested in Boise, Idaho, on Friday, October 17, after police were called to a downtown hotel following reports of a disturbance in the lobby. Brendon, who was in town for the Tree City Comic Con, showed signs of intoxication, according to police reports.
A photo of Phil Spector released in September 2014 shows the toll that prison has taken on the former music mogul. The picture was taken of Spector -- who is serving time for the 2003 killing of actress Lana Clarkson -- in 2013 at a prison in Corcoran, California.
Will Hayden -- Red Jacket Firearms owner and the Discovery Channel's "Sons of Guns" reality star -- was arrested in East Baton Rouge, Louisiana, on August 8, 2014. He was accused of child molestation and was charged with a crime against nature. Hayden was released on $150,000 bail. On August 27, 2014 Discovery canceled his show after Hayden was arrested on a charge of aggravated rape.
Rapper Gucci Mane turned himself in to authorities in March 2013 after a warrant was issued for his arrest on aggravated assault charges in Atlanta. In August 2014, he was sentenced to three years and three months in federal prison on firearm charges.
Farrah Franklin, 33, was arrested near Myrtle Beach, South Carolina, on a disorderly conduct charge on Sunday, July 20. The former Destiny's Child member was released on $280 bail after seven hours in custody, according to the Horry County Sheriff's Office website.
Russell Neal of the '90s R&B group Hi-Five faces murder charges in the death of his 24-year-old wife. Neal turned himself in to police and said the couple had been fighting, but he would not answer further questions without his lawyer. This is not the first time Neal has had a brush with the law. He's previously been charged with DUI, possession of marijuana and criminal trespassing.
Gregg Jarrett, an anchor with Fox News, was arrested on a misdemeanor charge of obstruction of the legal process and interfering with a peace officer at Minneapolis-St. Paul International Airport. He was released on $300 bond.
A former cast member of "Ice Road Truckers: Deadliest Roads" is accused of kidnapping a prostitute in Las Vegas, a police report said. Tim Zickuhr, who appeared as a driver in episodes of the History Channel show in 2011, was arrested on kidnapping, extortion and coercion charges by Las Vegas police on December 19.
TV's Judge Joe Brown was jailed on a contempt of court charge issued by a Tennessee juvenile judge on March 24, according to a court spokesman. He was later released on his own recognizance, CNN affiliate WMC-TV in Memphis, Tennessee, reported. Brown was in court to represent a client in a child-support case and allegedly became upset when he was told the case was not on the afternoon docket.
"The Partridge Family" star David Cassidy was ordered to three months of rehab on March 24, after pleading no contest to a DUI charge from January. It was his second DUI arrest in six months and third since 2011.
Tyler, the Creator was charged with a misdemeanor on March 15. The rapper is accused of inciting a riot at the 2014 SXSW festival in Austin, Texas.
Justin Bieber was charged with drunken driving, resisting arrest and driving without a valid license after police saw the pop star street racing in a yellow Lamborghini in Miami on January 23. "What the f*** did I do?" he asked the officer. "Why did you stop me?" He was booked into a Miami jail after failing a sobriety test.
Singer Bruno Mars was arrested on September 19, 2010, in Las Vegas, Nevada, on a drug charge. He later accepted a "deferred adjudication" deal in 2011.
Young Jeezy, real name Jay Wayne Jenkins, was arrested January 21 in Alpharetta, a suburb of Atlanta, and charged with obstruction of a law enforcement officer. It was his second arrest in a month.
Rapper DMX was arrested in South Carolina and held for three hours on November 3 before posting bond on charges of driving with a suspended license and having no car tag or insurance, according to the Spartanburg County Detention Center website. DMX, whose real name is Earl Simmons, has been arrested three times in the state since July 2013.
Dina Lohan, the mother of actress Lindsay Lohan, was arrested September 12 in New York on two DWI charges. New York State Police said a breath test showed her blood alcohol concentration to be more than twice the legal limit.
Actor Thomas Guiry is charged with felony assault, accused of head-butting a police officer in an incident on August 3 at Bush Intercontinental Airport in Houston.
Singer-actress Pia Zadora was charged with domestic violence battery and coercion for allegedly scratching her 16-year-old son's ear as she tried to take his cell phone when he dialed 911 on June 1, 2013, according to a Las Vegas Metropolitan Police report.
Actress Amanda Bynes was arrested again May 23, 2013 in New York after she allegedly tossed drug paraphernalia out the window of her Manhattan apartment. The actress previously had been booked for suspicion of driving under the influence in Hollywood, California, on April 6, 2012, after she got into a fender bender with a marked police car. She later tweeted President Barack Obama and asked him to fire the cop who made the arrest. The California arrest is the source of this mug shot.
Actor Edward Furlong was arrested again on May 17, 2013, after allegedly violating a protective order filed against him by an ex-girlfriend. Furlong is seen here in a police booking photo after his arrest for alleged domestic violence, the arrest which resulted in the protective order, on January 13, 2013, in Los Angeles.
Actress Reese Witherspoon and husband Jim Toth were arrested in April 2013 after Toth was pulled over for suspected drunken driving with Witherspoon in the car, the Georgia State Patrol said.
Country music star Billy Currington has been indicted on charges of terroristic threats and abuse of an elderly person in April 2013 in his native state of Georgia.
Lindsay Lohan poses for a mug shot in March 2013 after accepting 90 days in a "locked in" drug rehab facility for misdemeanor charges. This was not her first brush with the law. The laundry list includes a 2011 arrest for violating her probation for a 2007 drunken driving conviction.
Stanley Kirk Burrell, aka MC Hammer, was arrested in February 2013 in Dublin, California, for allegedly obstructing an officer.
Actor Stephen Baldwin was arrested December 6, 2012, on a charge of failing to file New York state personal income tax returns for three years, according to a statement released by the Rockland County district attorney's office.
William J. Drayton, 53, also known as Flavor Flav, was arrested October 17, 2012, in Las Vegas and charged with assault with a deadly weapon and battery in a case involving his fiancee of eight years, police said.
Border Patrol agents in Texas arrested singer Fiona Apple in 2012, saying they found marijuana and hashish on her tour bus.
Musician Randy Travis was arrested in 2012 for misdemeanor DWI and felony retaliation after he was involved in a one-vehicle accident and found buck naked in the roadway. He was later released on bond.
Funny-man Russell Brand landed himself in the Orleans Parish Sheriff's Office in 2012 when he snatched a photographer's iPhone and threw it at a window. Brand was free on bond after turning himself in to New Orleans police.
Olympic gold medalist Shaun White, 26, was charged with vandalism and public intoxication in Nashville, Tennessee, on September 16, 2012.
"Gossip Girl" star Chase Crawford was arrested in June 2010 in Austin, Texas, and charged with possession of marijuana. He was charged with a misdemeanor because he had less than 2 ounces, according to a police report.
Bad boy actor Charlie Sheen is no stranger to Hollywood scandal. He posed for this mug after a 2009 arrest related to a domestic violence dispute.
Wayne "Lil Wayne" Carter was booked on drug charges in Arizona in 2008 and sentenced to a year in prison.
Nicole Richie was sentenced to four days in jail for DUI in August 2007. She spent 82 minutes in custody.
In 2007, Kiefer Sutherland got this mug shot after surrendering to serve a 48-day sentence for his third DUI arrest.
This mug was snapped after Mel Gibson, now notorious for getting himself into trouble, was arrested and charged with drunk driving in 2006.
Backstreet Boy Nick Carter was arrested for drunken driving after failing a field sobriety test in 2005.
Singer James Brown was arrested in Aiken, South Carolina, on January 28, 2004, and charged with Criminal Domestic Violence.
The Oklahoma County, Oklahoma, Sheriff's office took this mug shot of the famous "Home Alone" star Macaulay Culkin in 2004 after they found marijuana, Xanax and sleeping pills in his possession. He was briefly jailed before being released on bond.
Country singer Glen Campbell was arrested in Phoenix on November 25, 2003, on drunken driving and hit-and-run charges. According to Arizona police, the 67-year-old performer hit another car and left the scene. He was later picked up at his home where he smelled of booze and kneed a sergeant in the thigh. Seen Campbell poses for his mugshot in 2004 after checking into a Phoenix lockup to serve his first of 10 nights in jail. He pleaded guilty to the charges.
Actor Nick Nolte was arrested on suspicion of driving under the influence of drugs or alcohol on September 11, 2002. A California Highway Patrol officer saw the actor's car swerving across the highway. Nolte was described as "drooling" and "droopy-eyed."
Robert Downey Jr.'s drug problems are almost as famous as his talent. He served time in the late 1990s on a drug conviction, was arrested in November 2000 for drug possession, and was busted again in April 2001 in Culver City, California.
Marshall Mathers, aka Eminem, was booked on gun charges twice in June 2000. Police said both arrests stemmed from fights -- the first over his estranged wife, Kim, and the second against rival rap group Insane Clown Posse.
Rapper Jay-Z was arrested in 1999 for allegedly stabbing a record executive in a New York night club. He pleaded guilty in 2001 and was sentenced to three years' probation.
Matthew McConaughey was arrested in Austin, Texas, in 1999 after police allegedly found him dancing naked and playing bongo drums in his house. He paid a $50 fine for disturbing his neighbors with the show.
Curtis Jackson, aka 50 Cent, posed for this mug in 1994 when he was arrested at 19 for allegedly dealing heroin and crack cocaine.
Jane Fonda was arrested in Cleveland, Ohio, in 1970 after a scuffle with police in the airport. U.S. Customs agents allegedly found a large quantity of pills in her possession.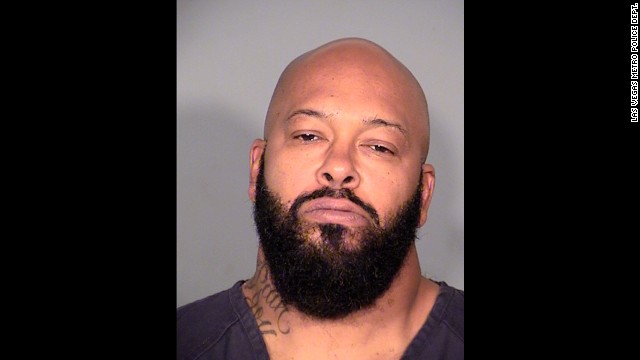 Photos: Celebrity mugshots
Officer Michael Virgilio wrote in his report that he responded to a call for police help at the World Sports Bar Sunday afternoon. The manager told him that Williams had returned to the bar after being involved in a dispute with a customer the night before, Virgilio said in his arrest report.
"I suppose you're going to ask me to take my hands out of my pockets, huh?" Williams said to Virgilio, according to the report.
Williams refused to give his name or show an ID, but "yelled out a (California) driver's license number," the officer wrote.
When Virgilio warned he would arrest him for obstruction unless he produced an ID, Williams responded "No." The comedian then turned around and placed his hands behind his back "on his own accord," the arrest report said.
"Two of Williams' associates were standing nearby and were pleading for Williams to calm down," the officer wrote.
While being handcuffed and searched, Williams "made several comments about how he was going to sue the department," the report said.
"He stated he had been arrested over 30 times in the last few months and every time he was released prior to being booked into jail," Virgilio wrote. "He made comments regarding my employment with the city of Seattle and how it would end as a result of his arrest. Williams stated he had millions of dollars and this arrest would not affect him."
After the search turned up Williams' passport in his pocket, the officer asked why he hadn't just handed it over.
"You asked for my driver's license," he quoted Williams saying. "I didn't have it!"
Then, it got worse, the arrest report said.
"Williams became aggressive and resistant and his actions forced me to take him to the ground for a short period of time. He was subsequently placed in the back of my patrol car."
Williams was playing pool in the bar when Sunday's trouble started, the report said. "An argument began and quickly escalated."
When the manager tried to separate Williams from the couple with whom he was arguing, Williams yelled at him for "protecting the customers from the famous guy," Virgilio wrote.
"Williams picked up a pool stick, raised it up and pointed it at (the mananger's) face," the report said. "(The mananger) continued to state if he hadn't stepped back the stick would have hit in the the face."
When the manager asked him to put the stick down, Williams said "What if I don't?" and jabbed the stick toward him again, the report said.
"At one point during the altercation, Williams followed a family outside of the bar where, as the family got into their car, Williams flicked a cigarette through a car window at a woman, striking her just below her eye," the police news release said. "Williams also threw a rock at the family's car."
Officer Virgilio said he would request additional charges against Williams, including reckless endangerment, because the rock hit a window in the family's car, "directly next to an 8-year-old girl."
"Had the glass shattered or the rock had penetrated the window it could have struck and harmed the 8-year-old victim," he said.
Williams began his career as a stand-up comic, gaining attention in 1999 for comedy club appearances. Television appearances on the BET network led to more success.
His 2006 HBO special "Katt Williams: Pimp Chronicles Pt.1" raised his profile to a higher level.
He has acted in several movies, including Eddie Murphy's "Norbit," and his voice is featured in several popular cartoons, including "The Boondocks."
His often-raunchy style has drawn comparisons to comedy legend Richard Pryor.
CNN's Jane Caffrey contributed to this report.