STORY HIGHLIGHTS
Harry Redknapp replaces Mark Hughes as Queens Park Rangers manager
Hughes was sacked on Friday with the club bottom of the Premier League
Redknapp was fired by QPR's London rivals Tottenham at the end of last season
He traveled to Old Trafford on Saturday to watch QPR at Manchester United
(CNN) -- Harry Redknapp is hoping to perform another Premier League rescue act after being confirmed as the new manager of bottom club Queens Park Rangers on Saturday.
The 65-year-old, who kept both Portsmouth and Tottenham in the English top flight, has replaced Mark Hughes.
The Welshman was fired on Friday after 11 months in charge, having failed to win a league match this season.
Redknapp, who was interested in becoming coach of the Ukrainian national team, was at Old Trafford on Saturday for Rangers' game against Manchester United.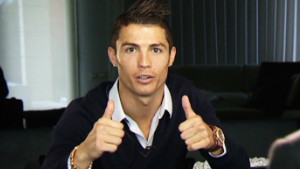 A day in the life of Cristiano Ronaldo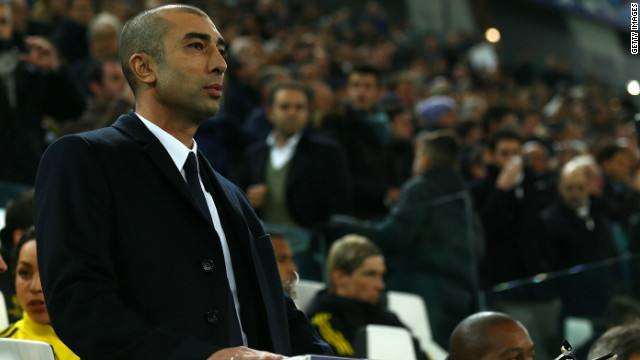 Roberto Di Matteo's tenure as Chelsea manager came to an end after Tuesday's 3-0 defeat to Juventus. Di Matteo was sacked despite leading Chelsea to European Champions League and English FA Cup glory just six months earlier.
Di Matteo enjoyed a successful playing career at Chelsea in the 1990s before returning to the club as Andre Villas-Boas' assistant manager in 2011. He took interim charge of the team following Villas-Boas' sacking in March this year.
After beating Tottenham Hotspur in the semfinals, Di Matteo led Chelsea to an FA Cup triumph by beating Liverpool 2-1 in the final.
Di Matteo's crowning glory came in May, when Chelsea defeated Bayern Munich on penalities to win the European Champions League. The historic success, Chelsea's first in the competition, was one of the reasons why club owner Roman Abramovich gave Di Matteo the manager's job on a full-time basis.
Chelsea suffered a set back early in the 2012-13 season when a Radamel Falcao-inspired Atletico Madrid beat Di Matteo's team 4-1 in the European Super Cup final.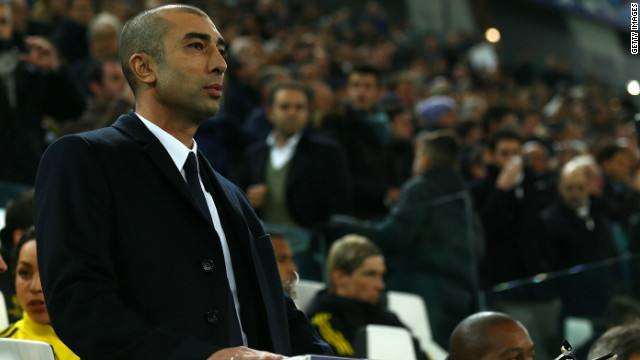 Roberto Di Matteo's time at Chelsea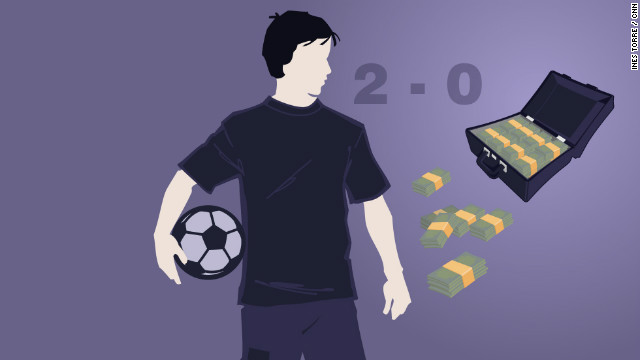 The Secret Footballer says in the early days of in-play betting players used to make money by manipulating elements of the match such as who would win the first throw in.
Former Southampton man Claus Lundekvam has insisted that whilst he and the other players knew what they were doing at the time was illegal, it was never considered more than a bit of fun. Players, he claims, would bet on anything from who would get carded to the recipient of the first throw-in. En route to away matches everything was fair game for a flutter, he says, except for the score.
Lars Bohinen enjoyed eight successful years in the Premier League, and played alongside Lundekvam at international level for Norway. He explains that whilst he heard talk of spot-fixing, he never fully bought into the idea. It is only now, years after his retirement, that he considers that gambling talk between the players was more than a harmless joke. He also believes that there is far more addiction amongst top-flight players than people see. "You could sense it from the way they gambled", he says.
For former Arsenal and England captain Tony Adams holds the matter of addiction amongst professioanl footballers much more seriously. After overcoming drug and alcohol problems he fouded the Sporting Chance Clinic, dedicated to help other sportsmen and women do the same. The Professional Footballers' Association and ex-Gunner Paul Merson are also patrons.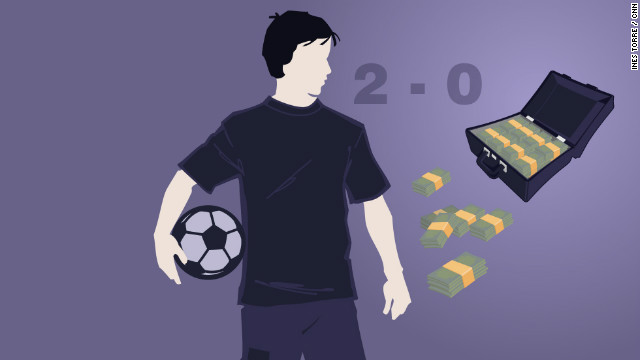 Match-fixing in football
Redknapp has been out of work since being sacked by Tottenham five months ago, having taken the London club to fourth in the Premier League but missing out on another Champions League campaign after Chelsea's Munich triumph in May.
"I'm delighted to be back in the managerial hot-seat at QPR," said Redknapp, who won the English FA Cup with Portsmouth in 2008 after returning the club following a controversial move to neighboring Southampton, who were relegated in 2005.
"When I spoke to the shareholders and they told me about their plans I knew this was too good an opportunity to turn down.
"There's no doubt there's a lot of ability in the squad, but for one reason or another things haven't gone as well as everyone expected since the start of the season.
"I can't wait to get to work and get the results necessary to kickstart our season."
Redknapp was named Premier League manager of the year for 2009-10 after taking Spurs to Champions League qualification for the first time, and he guided the team to the quarterfinals in Europe the following season.
He had taken over with the club bottom of the Premier League in October 2008 with just two points from eight games, but guided Spurs to eighth place.
The former West Ham manager was favorite to take over as England boss when Fabio Capello quit in February this year, but -- although he was cleared in a high-profile tax court case -- missed out to Roy Hodgson and was then sacked after a poor finish to the season.
"Harry was our number one target, the unanimous choice of the board and we're delighted we've been able to attract him to the club," QPR chairman Tony Fernandes said.
"He has a proven track record in the Premier League and has all the characteristics we were looking for to get us out of the current situation we find ourselves in.
"His man-management skills are second to none and we are confident he is the right man to lead us away from the bottom of the table."
Redknapp said on Friday he had been "close" to filling Ukraine's vacant coaching role.
"It was a job which excited me. We met the people and they were fantastic," he said.
"It was exciting and something I'd never done in my life and something I was really up for.
"But when Mark left the job it changed everything. Yesterday, I was almost on my way to Ukraine. But when I got the phone call it changed everything around."