Syrian opposition coalition gets ambassador to France
updated 9:11 PM EST, Sun November 18, 2012
STORY HIGHLIGHTS
NEW: 136 deaths reported Saturday in Syria
A new coalition of Syrian dissidents will get an ambassador in France
The French president is supporting the new coalition
(CNN) -- A new coalition of Syrian dissidents opposed to President Bashar al-Assad will have an ambassador in France, the French president said Saturday.
The announcement is a boost for the coalition, which seeks to unite the opposition against the Syrian government under a single vision.
The French decision to give the coalition an ambassador follows its pledge, and one by the United States, to support the coalition.
The Arab League and the Gulf Cooperation Council have also endorsed the coalition.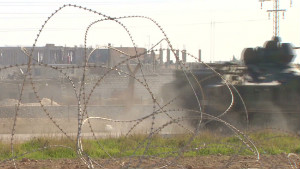 Lull in battle near Turkey-Syria border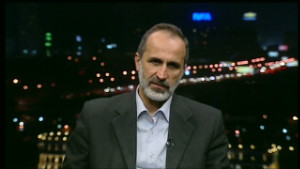 Syria's new opposition leader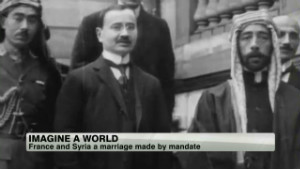 France and Syria, today and in history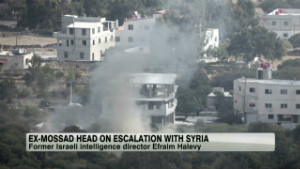 Israel in communication with Assad
French President Francois Hollande met with the newly elected leader of the coalition, Ahmed Moaz al-Khatib, in Paris on Saturday.
Turkish town on Syrian border deals with fighting, ethnic differences
"France reiterated how it was attached to finding a solution quickly and that solution must first pass through the affirmation of a political transition," Hollande said. "This is why we took -- I took -- the decision to recognize the coalition as the legitimate representative of the Syrian people."
The two leaders talked about ways in which the coalition could gain both legitimacy and credibility, Hollande said.
The ambassadorship is a stamp of approval for the coalition's efforts to become the centralized conduit for aid, and for an integrated military command.
The new coalition agreed that it wants al-Assad gone and that no one would talk with his government. Spokesman Mohammed Dugham said the only option now is a totally new government.
Syria's new opposition leader expects more from the U.S.
In Washington, a deputy spokesman for the State Department said the United States believes the decision to unite opposition groups marks the start of a democratic future for the Syrian people. Americans have yet to formally recognize the group, though, as a representative government.
After 20 months of relentless turmoil, rebel forces had not had a unified vision for the country or single military plan to oust al-Assad, whose family has ruled Syria for more than four decades. The United States and Arab nations pressured the groups to get on the same page.
Despite the opposition's unification efforts -- and in light of the government's defiance -- the bloody civil war rages on.
The opposition Local Coordination Committees of Syria reported that 136 people were killed Saturday. Another 122 were killed Friday.
CNN cannot independently verify these figures.
Over 37,000 have died in Syria's civil war, opposition group says

Part of complete coverage on
Syrian crisis

There's more to the Syrian civil war than rebels versus the regime. Syria's neighbors in the Middle East also have a stake in the conflict.
updated 5:13 PM EDT, Thu May 9, 2013

Israel is taking steps to defend itself against threatened retaliation from Syria after claims it launched airstrikes on Damascus.
updated 12:36 PM EDT, Tue May 14, 2013

Domestic political will is a necessary for intervention and polls show Americans are reluctant to support military interventions in Syria.
updated 1:38 PM EDT, Mon May 6, 2013

Syria's claim that Israel launched airstrikes presents a dangerous escalation of Israel's involvement in Syria's war, writes Fawaz Gerges.
updated 5:41 AM EDT, Tue May 7, 2013

The U.N. says a Syrian rebel group may have used a nerve agent -- it would not be the first time the al-Qaeda-affiliated group used chemical weapons.
updated 2:00 PM EDT, Wed May 1, 2013

Having willfully avoided direct military involvement in Syria for the past two years, Obama may not be so lucky anymore, writes Aaron David Miller.
updated 5:44 AM EDT, Fri May 10, 2013

What began as a protest movement became an uprising that metastasized into a war, a vicious whirlpool dragging a whole region toward it.

A devout man prays. A fighter weeps over a slain comrade. These are a few faces of the Syrian conflict captured by photographer LeeHarper.
updated 4:59 AM EDT, Thu April 25, 2013

A group of pro-Syrian regime hackers that has targeted major news organizations but its cyber attacks can have real-life impact.
updated 6:24 PM EST, Thu March 7, 2013

The role of women in Syrian uprising is little reported, but many have played a key part as activists and medics since the bloodshed began.

Are you in Syria? Share your stories, videos and photos with the world on CNN iReport, but please stay safe.