Cech wants 'racism' saga sorted
updated 5:56 PM EST, Wed November 14, 2012
STORY HIGHLIGHTS
Petr Cech calls for end to the saga between Chelsea and referee Mark Clattenburg.
Chelsea goalkeeper told CNN: "I hope that this story will be finished as soon as possible."
Cech urges better communication between referees, players and fans.
Cech: "There should be better communication from the side of the referee towards the public."
(CNN) -- Petr Cech has told CNN that he wants a swift conclusion to the 'racism' saga surrounding Chelsea and referee Mark Clattenburg.
The Metropolitan Police dropped the investigation into alleged comments by Clattenburg towards Chelsea's John Obi Mikel and Juan Mata on Tuesday.
Clattenburg has denied allegations that he used "inappropriate language" towards either player and the Football Association will conclude its investigation into the matter on Friday.
Police drop probe into referee at center of racism storm
And the Chelsea goalkeeper hopes the whole episode will be brought to an end sooner rather than later.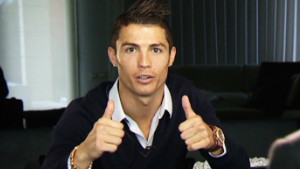 A day in the life of Cristiano Ronaldo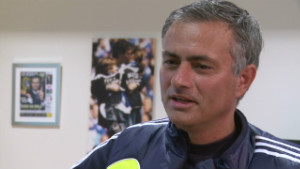 Mourinho on the enigma of Balotelli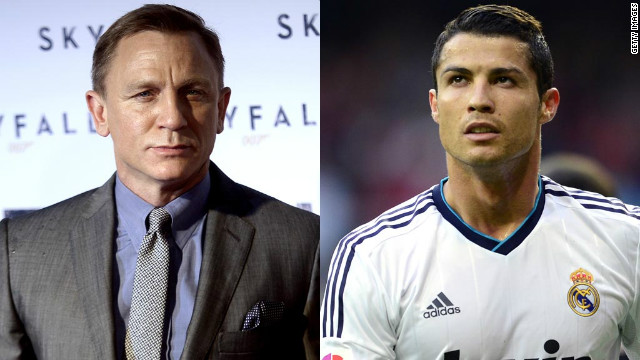 Daniel Craig and Cristiano Ronaldo have both been outspoken in their desire to reclaim a right to privacy. Both men have become frustrated with their treatment in public.
Cristiano Ronaldo and his model girlfriend Irina Shayk enjoy some peace and quiet together but the camera lens is never far away from the pair.
Shayk is a celebrity in her own right having established herself as a leading model. The Russian's romance with Ronaldo has taken her fame to new heights.
"We are just partners," Ronaldo told CNN when asked about his relationship with Shayk. "We have a good relationship, we are almost three years together, I love to be with her, I love her. It's great."
Ronaldo has yet to pop the question to Russian model Shayk but he admits he has thought about marriage. He said: "Not now, but of course in the future, yes. Everyone wants that. I still haven't done that. I don't have the courage."
"In Real Madrid we are always under pressure," Cristiano Ronaldo told CNN. "This is maybe the best club in the world... so we have a lot of pressure and we know that the fans, the Madrid city... everyone wants 'La Decima' (a 10th European Cup). "
Ronaldo has nothing but praise for Real coach Jose Mourinho: "Well, my relationship with him is perfect. I don't ask for nothing better. In terms of coaching I'm sure 100%... 200% that he is the best. He shows every country who's the best because he wins all the leagues."
Ronaldo will be up against Barcelona's Lionel Messi for the Ballon d'Or with the Argentine having won the prize on each of the past three occasions. Both men were on target twice during the last El Clasico match which finished 2-2 at the Camp Nou.
Ronaldo has scored 160 goals in 164 appearances for Real Madrid since his move from Manchester United in 2009. His determination to win is always evident, even when it comes to beating his girlfriend at swimming in their own pool. He said: "Sometimes you have to give her an opportunity to be happy, but I win because I don't like to lose."
Ronaldo last won the Ballon d'Or in 2008 after helping lead Manchester United to the Champions League crown with victory over Chelsea in Moscow. In the 2007-8 season, he scored 42 goals as United also won the English Premier League title.
While Ronaldo has enjoyed great club success with Manchester United and Real Madrid, he has yet to win a major tournament with Portugal. "I'm not saying Portugal doesn't have the capacity to win the World Cup or Euro, but its more tough... its difficult, because you don't have 100 players to choose," sai the Portuguese star.
Ronaldo insists he'd relish the opportunity to talk to his critics and listen to their opinions on why they believe he is arrogant. He told CNN: "People who call me arrogant, I'm interested, not with all of them, but most of them. One day I would like to sit with them and have a chat to see in which way they think I'm arrogant."
When he finishes his football career, Ronaldo wants to become an actor.
Ronaldo tells CNN's Pedro Pinto in an exclusive interview that he believes his perceived 'arrogance' has made him less popular than his chief rival Lionel Messi. "You know, sometimes I'm a victim of that because they don't know the real Cristiano," said the Real Madrid forward.
Cars are one of Ronaldo's great passions. In 2009, while at Manchester United, Ronaldo was lucky to esacpe injury after crashing his Ferrari.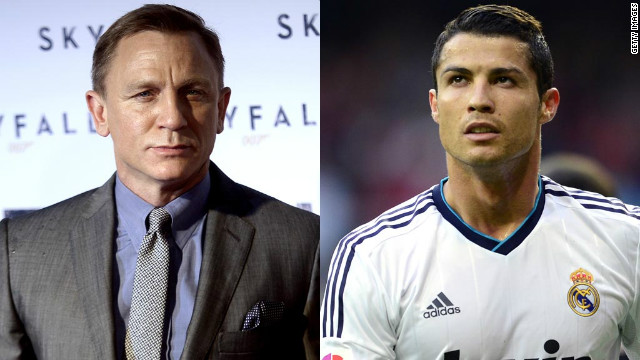 The Real Ronaldo
"For me it is difficult to comment on something that I didn't hear or was not even involved or even close," Cech told CNN.
"I believe that if you come with something like that, you need to have a really good case to say it because if not it would waste time of everybody and again it wouldn't be good for football.
Ferguson backs referee accused in Chelsea racism complaint
"If there was a case it is not because Chelsea want to do something, it is just because and again, I hope that this story will be finished as soon as possible."
Away from the investigation, Cech believes referees should be made to explain their decisions in a bid to improve their relationship with both fans and players.
"I think there should be better communication from the side of the referee towards the public as well," he added.
"I think it would help. You have so many projects of respects for the referees and I think that would help as well.
"They are more open because like I said, the players come and say fair enough I made mistake, it was completely wrong, I shouldn't have dived, I shouldn't have done this, and you get the credit for that.
"And I think you'll get respect from the people and I think this is what can sometimes happen with the referees.
"Their job is very hard anyway and we all know that but I think the communication could be better."