Police: Man, 70, arrested in Jimmy Savile sex abuse investigation
updated 11:52 AM EST, Mon November 12, 2012
STORY HIGHLIGHTS
NEW: The man has been released, authorities say
He was arrested in connection with the Jimmy Savile sex abuse investigation
The man was not identified
Authorities did not detail the allegations against the man
(CNN) -- A 70-year-old man was arrested Sunday morning in connection with an investigation into sex abuse allegations against late TV presenter Jimmy Savile, London's Metropolitan Police said in a statement.
The man, whose identity was not released, was arrested by police in Cambridgeshire "on suspicion of sexual offenses," according to the statement. Authorities did not detail the allegations against him.
The man was later released but must report back to police in December, the statement said.
He is the third person to be arrested in the investigation sparked by a TV documentary in Britain that detailed allegations of sexual abuse against Savile. The documentary aired on broadcaster ITV in October.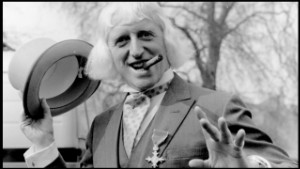 Police: Arrest made in Savile probe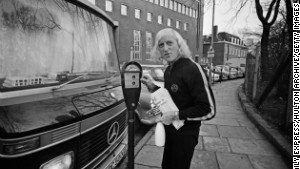 Cops: Savile a predatory sexual offender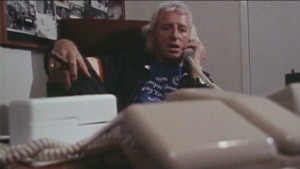 UK TV icon's child sex abuse scandal
Those interviewed for the film titled "Exposed -- the other side of Jimmy Saville," gave detailed accounts of sexual assault on girls as young as 14 or 15. One alleged victim said Savile raped her when she was 16.
Savile, who hosted popular children's TV programs including "Jim'll Fix It" and "Top of the Pops," was a household name in Britain for decades. He was also well known for his philanthropy, having raised millions of pounds for charity, and was awarded knighthood. He died last October at age 84.
Savile's targets were apparently mostly girls in their mid-teens in what authorities have described as alleged abuse on an unprecedented scale. Authorities have said the investigation involves accounts of more than 200 victims.
Countless Britons who grew up watching Savile have been left reeling by the claims against him.
The fallout has also hit the British Broadcasting Corporation, his former employer, amid questions about how his abuse went undetected and its decision to drop a report investigating the allegations.
British media name Freddie Starr as second arrest in Savile probe
British police make first arrest in Savile investigation
Journalist Per Nyberg contributed to this report.

Part of complete coverage on
BBC in crisis
updated 3:18 PM EST, Mon November 12, 2012

Despite regular run-ins with the BBC, Tony Blair's former press secretary says he remains a supporter of the corporation despite its recent troubles.
updated 7:33 AM EST, Tue November 13, 2012

Journalism is not a perfect science: it is usually done under pressure and in a confusing environment. It is not possible to avoid mistakes.
updated 5:55 AM EST, Sun November 11, 2012

It was a media label George Entwistle did not like: "Incurious George." He spent 23 years at the BBC, but just 54 days as director general.
updated 9:07 AM EST, Sun November 11, 2012

George Entwistle, the director general of the BBC stepped down Saturday amid controversy. CNN's Dan Rivers reports.
updated 7:44 AM EDT, Tue October 23, 2012

BBC Director-General George Entwistle is questioned by British lawmakers over sexual abuse allegations against Jimmy Savile and others.
updated 4:13 PM EDT, Fri October 26, 2012

Kevin Cook was nine years old when, he says, he was abused by TV presenter Jimmy Savile after appearing on the star's show, "Jim'll Fix It."
updated 6:57 AM EST, Fri January 11, 2013

The late BBC TV children's presenter was a national treasure in life, but in death has been accused of being a prolific sex abuser.
updated 11:04 AM EDT, Tue October 23, 2012

CNN's Dan Rivers reports on a child sex abuse scandal that has devastated the legacy of a now-deceased British TV icon.
updated 12:14 PM EDT, Sun October 28, 2012

Howard Kurtz on a damaging sex scandal across the pond and the ripple effects being felt at The New York Times.
updated 11:06 AM EDT, Tue October 23, 2012

The late BBC TV star, now accused of being a prolific sex abuser, was a flamboyant figure -- even in death.
updated 4:55 PM EDT, Mon October 22, 2012

Simon Hooper explains how the BBC is now facing claims of a wider culture of routine sexual harrassment that was allowed to thrive for decades.
updated 3:02 PM EDT, Thu October 11, 2012

UK police have begun an investigation into alleged child abuse by the late TV star Jimmy Savile at two British hospitals.