STORY HIGHLIGHTS
Ryan Alexander: The lame duck Congress should depart town quietly
Alexander: Current members must leave real work to the newly elected Congress
She says the current fiscal cliff is quite dangerous and needs to be resolved
Alexander: We have to wait for policymakers to enact meaningful changes in 2013
Editor's note: Ryan Alexander is president of Taxpayers for Common Sense.
(CNN) -- The lame duck Congress should depart town quietly and leave the governing to President Obama and the newly elected Congress in January.
Tuesday's election results did nothing to change two critical issues. First, the soon-to-be-outgoing 112th Congress has been among the least productive in history. Second, Washington must address the so-called fiscal cliff of expiring tax cuts and hefty automatic across-the-board budget cuts known as sequestration.
This lame-duck Congress should behave responsibly, play to its strength and once again kick the can down the road. It should try to avoid economic calamity that might result from total inaction, but the heavy lifting must be left to the newly elected 113th Congress. Very little good comes out of post-election lame duck sessions; rather, there are a lot of opportunities for legislative mischief.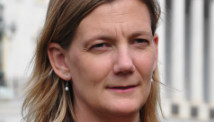 Ryan Alexander
The current fiscal cliff is quite dangerous. The 2001 and 2003 tax cuts -- those that benefit the well-off and less-well-off -- expire when the ball drops in Times Square. A whole passel of small-bore tax breaks for everything from rum tax rebates for Puerto Rico and the U.S. Virgin Islands to NASCAR track expensing -- the so-called extenders package -- awaits extension. At the same time, a "patch" to prevent millions from facing the alternative minimum tax and a routinely extended increase in the Medicare doctor payments will expire. Additionally, there will probably be a need for more disaster relief funding as well as federal flood insurance program borrowing to approve.
On January 2, the across-the-board cuts of sequestration kick in, lopping off more than $100 billion in fiscal year 2013 spending in defense and non-defense budgets. After that, the debt ceiling looms.
To get everything done, more will have to happen in the last two months of 2012 than was substantively done in the entire 112th Congress to date. And that is precisely why the current members of Congress shouldn't even try.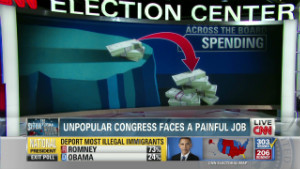 Unpopular Congress faces painful job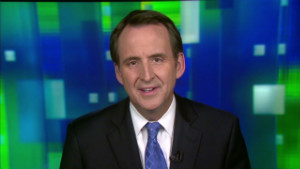 Pawlenty: Fiscal cliff can be solved
Many in the House and Senate will not be coming back in the 113th Congress. Eighty-six lawmakers are retiring, lost or ran for a different office. They should not be the ones setting policy for future years.
For this reason, Congress and the president need to step back and identify the minimum amount of small changes that will enable the nation to retreat from the fiscal cliff and give new policymakers breathing room to enact meaningful changes in 2013.
The minimum action would be not simply turning off sequestration but delivering a down payment in one- to two-year savings that delays the onset of cuts rather than some pie in the sky 10-year number that will never happen.
The president and Congress should wrestle over taxes, with short-term extensions that set the stage for comprehensive tax reform in the 113th Congress. To that end, alternative minimum tax should be "patched," but with budget offsets. Finally, if FEMA or the U.S. Army Corps of Engineers needs extra resources to conduct disaster relief and recovery, that should be considered.
What the lame duck Congress should absolutely not be doing is enacting legislation that inhibits future spending and tax reform.
This is not the time for a new legislative agenda and parochial projects and programs like a new trillion-dollar farm bill (extend expiring provisions with offsets and repeal permanent agriculture law dating from the 1940s and '50s instead).
Lawmakers' shopping lists go on and on, with wasteful changes to water project financing scheduled for a hearing in November and a massive tariff relief package with 2,000 earmarks for parochial interests championed by the Senate Finance and the House Ways and Means Committees, and other lawmaker priorities circulating as possible business to address in the lame duck.
We don't know what will be stuffed in the last legislative trains leaving the Capitol Hill station. Policymakers had their legislative chances in the past 22 months. Now we need a legislative freeze for the next two months to concentrate on getting the fiscal cliff resolved.
Let's give the next Congress a chance to make real progress.
The opinions expressed in this commentary are solely those of Ryan Alexander.